Anycubic is known for their wide range of desktop resin printers, and they would like you to know that there is a flash sale where you can get your hands on an Anycubic Photon M3 Max at an incredible discount. And the flash sale is on right now!
Flash Sale – Big Reduction!
The Photon M3 Max is the largest in the Anycubic range of resin printers, and normally it retails for $1,099. But for a limited time only (until June 25th), customers can get their hands on the Photon M3 Max at a special discounted price, from just $899!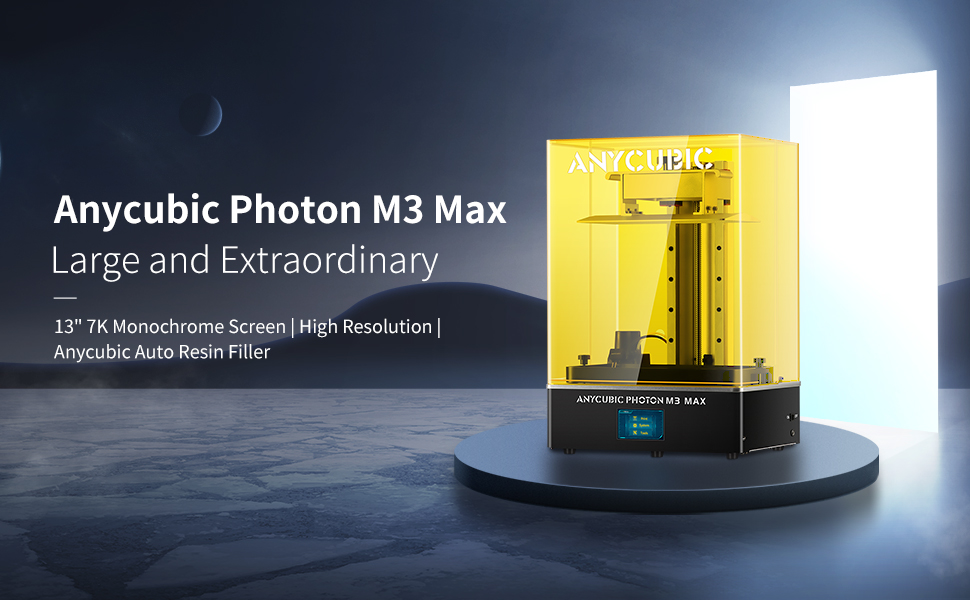 Photon M3 Max
Let's have a little recap about what the Photon M3 Max is all about, and why you want one!
The Photon M3 Max sets new standards in the 3D printing realm with its exceptional precision, impressive speed, and expansive build volume.
With its 298 x 164 x 300mm build volume, and 13.6″ 7K Monochrome Screen (6,480 x 3,600 px), creators can bring their grandest visions to life without limitations. It also features the Anycubic Auto Resin Filler enabling smart, uninterrupted continuous resin printing.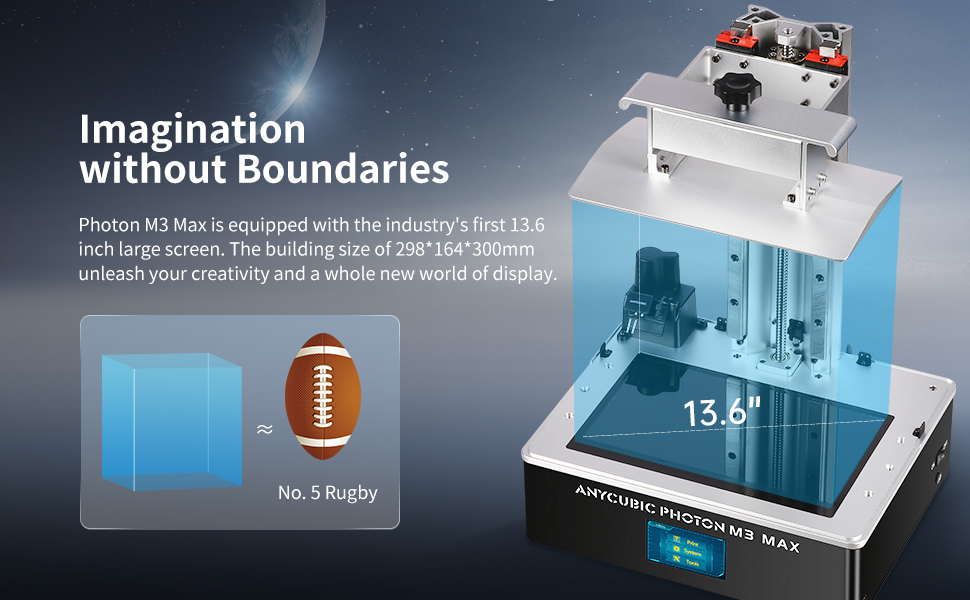 This cutting-edge 3D printer also boasts an intuitive user interface, extensive material compatibility, and advanced safety measures, ensuring a user-friendly and secure experience. With the flash sale underway, customers have the opportunity to embrace this game-changing technology at an unbeatable price. To be fair, the price was very competitive in the first place, especially when talking about larger -sized resin printers. Now, thanks to the flash sale, it's a steal!
A reminder of the detailed technical specs is provided for your perusal below.
Photon M3 Max Technical Specifications
Exposure screen:
13.6″ monochrome
Printing accuracy:
6,480 x 3,600 px (7K)
Contrast ratio:
450:1
Light source:
Parallel matrix (LED lights x 84)
Build plate:
Laser engraved platform
Printing speed:
≤ 60 mm/hr
Control panel:
4.3″ resistive touch-control
Data input:
USB-A 2.0
Rated power:
120W
Print size:
300 x 298 x 164 mm / 11.8 x 11.7 x 6.46 in. (HWD)
Printing volume:
14.7 L / 498.5 oz
Machine size:
596 x 400 x 408 mm / 23.5 x 15.7 x 16 in. (HWD)
Machine weight:
21 kg / 46.3 lb
Availability
If you would like to avail of the Photon M3 Max at this discounted rate of $899, then you can visit the Anycubic official store or Amazon to take advantage of the flash sale and secure your Anycubic Photon M3 Max.
Just to drive the point home one last time, you can get your Photon M3 Max from just $899 from *right now* until June 25th.
Click the links below for more information, and to take advantage of the flash sale!
Official store (ends by June 20th)
Amazon (ends by June 25th)