These days, for every expensive 3D printer that's released only for Fortune 500 companies, there's an affordable one just around the corner that's designed for everyone who doesn't have millions of dollars. That's especially true in the resin/vat space where LCD printers are now available for under $300. One company with such an offering is LONGER, who's Orange 30 LCD printer has been a popular option since its release in 2019.
Now LONGER is back with another Kickstarter campaign for a bigger, better Orange that has a 4K screen for ultrafine resolution.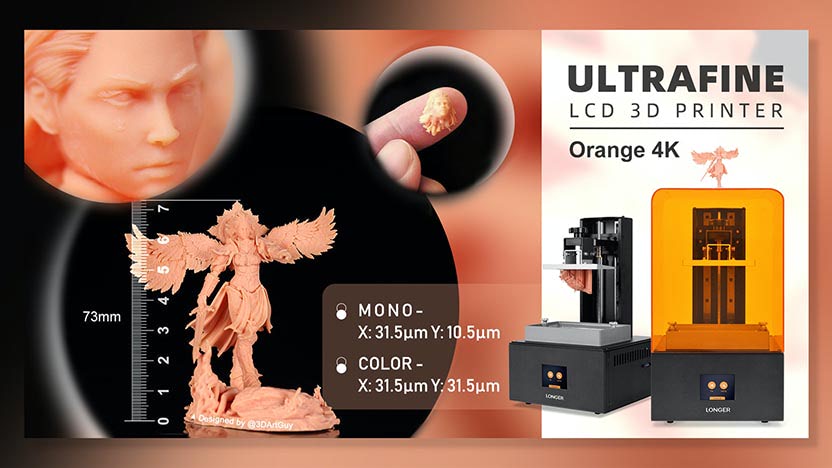 4K Resolution SLA 3D Printing
The original Orange features a still-impressive 2K screen that provides a maximum resolution of 47.25um (microns). The updated 4K version with its 812 PPI (pixels per inch) improves that resolution to a miniscule 31.5um pixel size, and an even tinier 10.5um in the Y (on the Mono) when subdividing. And it can print layers as thin as 10um. That's a very high level of detail, and not just for a printer that costs $269/$339 (Color/Mono Super Earlybird Backer rewards). There are a few extremely profitable markets that require that level of detail, jewelry and tabletop figures just to name a couple. And the resolution on these prints is definitely something that has to be seen (or felt, if you're blind) to be fully appreciated.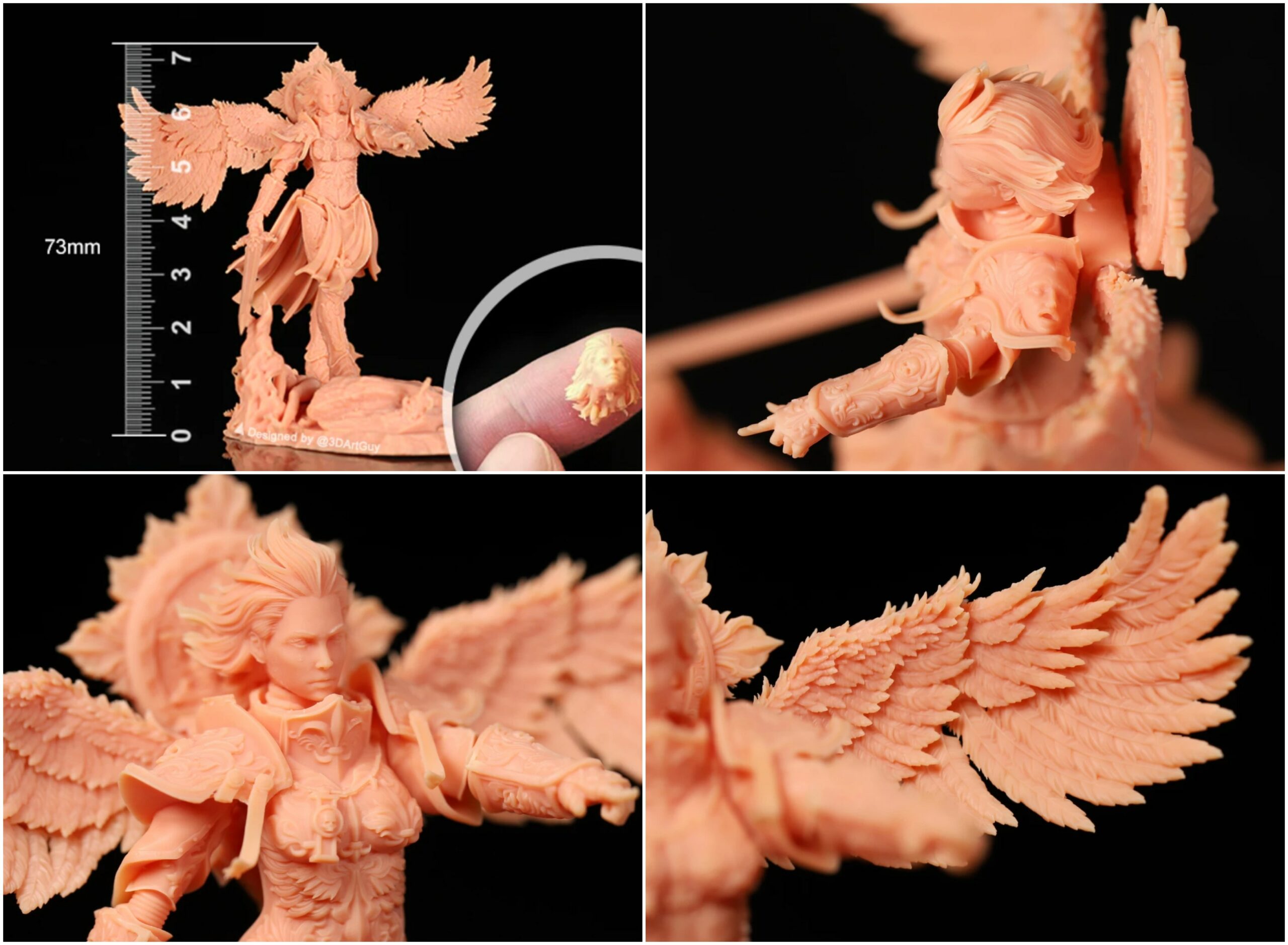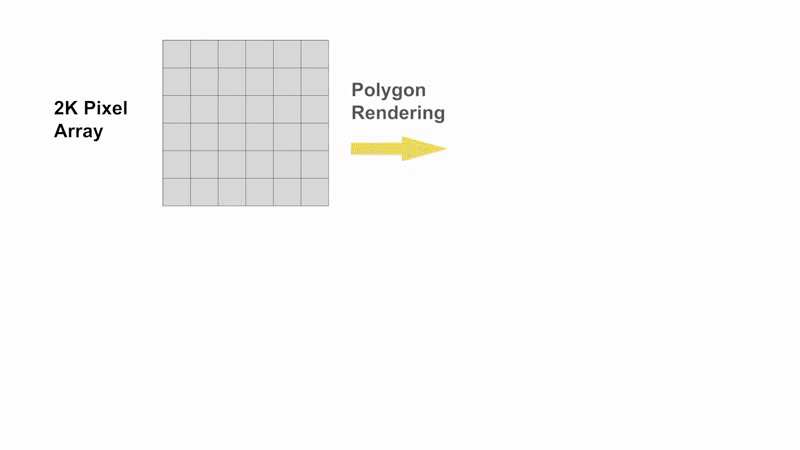 Speed & Buildvolume
Besides enabling a significant boost in print quality, the 4K screen dramatically increases print speeds as well, with layer times as short as two seconds! That's three times faster than the previous model, which is a bit more than the incremental performance gains that we can typically expect in new models. When printing dozens of miniatures at a time, that speed translates into real dollars. The screen is also coated with glass for better protection.
While it may be the heart of the printer, it's not just the 4K screen doing all the work to achieve these exquisite prints and blazing speeds. Dual Z rails and a metal frame provide the necessary rigidity and stability to keep those prints super smooth. The plastic vat is made to be durable and features useful fill lines, though a metal vat is available as an upgrade. The build volume of 118 x 66 x 190mm (4.64" x 2.6" x 7.48") is quite a bit bigger than the more costly competition. And a 2.8" touch screen makes operation easy and intuitive. Importantly, the Orange 4K will be compatible with all of the popular slicers, including LongerWare, Chitubox, and Lychee.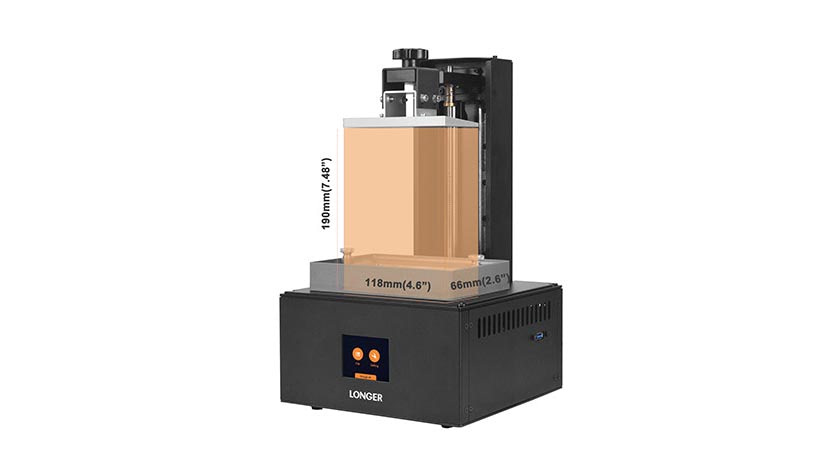 Serious Discounts for Early Backers
The LONGER team successfully delivered on their first Kickstarter campaign for the original Orange, and they seem to have done their homework for this new and improved 4K version. There isn't a 4K LCD printer on the market for under $300 so they should do well at reaching their funding goal. If you want to profit from their early backer discounts, don't wait too long!