Spanish company Natural Robotics's has launched a new kickstarter campaign for their VIT printer. The printer uses SLS technology and is currently available for $7,000 for backers. The retail price for the printer will be $12,900. This makes it on of the cheapest commercial SLS machines currently available. The Kickstarter launch confirms that Natural Robotics are taking advantage of a shift towards economical SLS 3D printing, as they had announced at the In(3D)ustry fair in June 2016.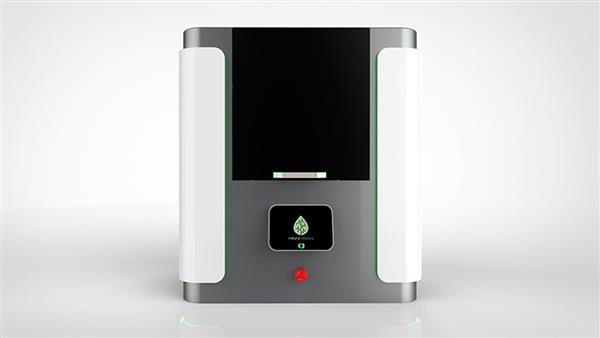 The company is promoting it as a "high quality laser sintering device" that can produce prints with high strength and durability. The printer uses a CO2 40 Watt laser to process a multitude of possible powders. It operates on an open materials system thus allowing users to any supplier they want to choose. The company has also stated that it can even print with sugar.
VIT & the Advantages of SLS 3D Printing
VIT 3D Printing from Adrià Feriche on Vimeo.
The VIT has a print volume of 9.8 x 9.8 x 9.8 inches (250 x 250 x 250mm). This is a rather large print volume, especially when compared to the other cheaper SLS 3D printers. One of the advantages of SLS 3D printing of this kind is that it allows the printer to utilise its full build volume. Height is less constricted by machinery, allowing the printer to better make use of space.
The VIT can achieve a print speed of about 0.8 inches per hour. The printer can also achieve prints far stronger than those with FFF/FDM. Additionally, SLS operates without the need for support materials. It is also great for very intricate shapes.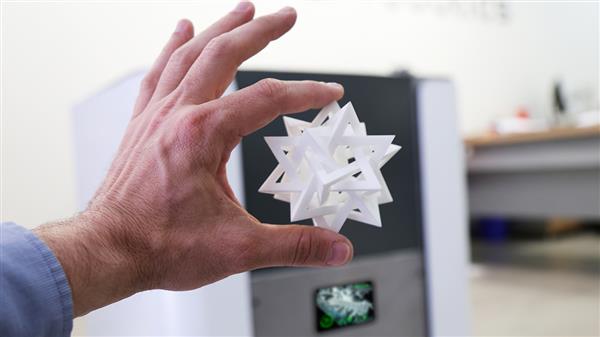 Natural Robotics are making use of a web-based software, which allows users to operate the VIT online. By connecting the printer to the Internet, it requires no additional software, just web access through your PC or other device.
One of the reasons that Natural Robotics were able to reduce the price of SLS tech is due to the expiry of patents. Since the patent for the main technology is void, the engineering costs were lower. Another factor that allowed Natural Robotics to lower the price was the use of smaller structure with standard components. The release of the VIT at such a low price and the fact that the patent is no longer valid may just signal a new wave of SLS printers in the market. It will be interesting to see how the technology evolves in the future.