Shanghai Union Technology Corporation (or UnionTech) is set to reveal its newest stereolithography 3D printer series at the TCT show on September 26 – 28th (you can find them at booth #B52). The company is looking to place the PILOT product line as affordable but with high quality production. The company touts the new machine's excellent surface aesthetics, application range, ease of use.
The series consists of the PILOT 250 and the 450. The PILOT 250 boasts a 250mm x 250mm x 250mm platform, while the PILOT 450 series offers a 450mm x 450 mm x 400mm build platform. The PILOT series features open design for materials and build preparation software. It also houses a lot of features of previous UnionTech machines. For example, it features all the "industrial strength" capabilities of UnionTech's RSPro production series. Typical features include scan speeds up to 12 m/s, layer thicknesses as low as .05mm, and accuracy of more or less .1% over part length.
This series is the culmination of UnionTech's expansion to international markets. They based their core philosophy around the observation that there are many 3D printing users who cannot use SLA due to its costliness. This, naturally, became a market they sought to explore by creating SLA devices with low price and high value.
The PILOT series of SL equipment features key components from globally recognized suppliers including Spectra-Physics, American Optowave, SCANLAB and Panasonic. Construction details include a granite recoater frame, closed loop control of key operating parameters, pump fed refill capability, and a high efficiency vacuum recoating system.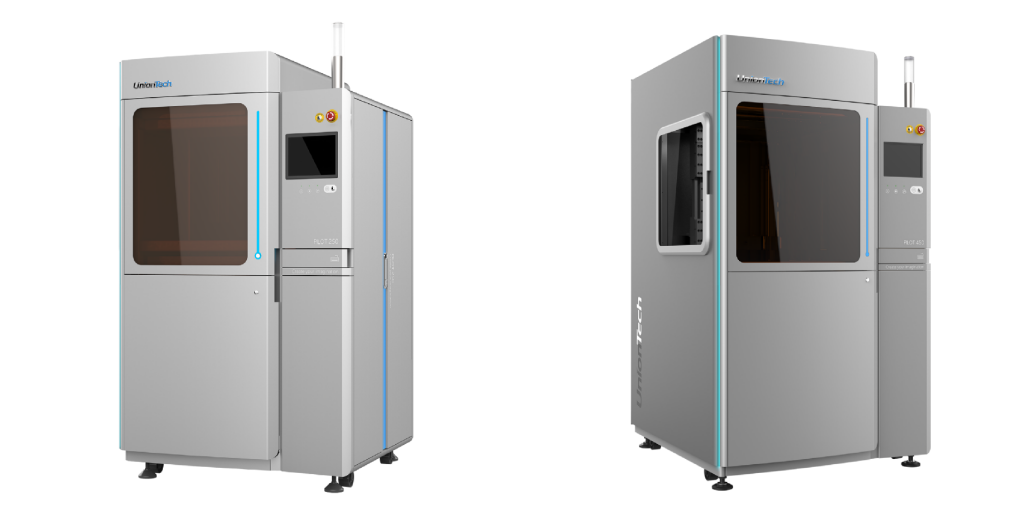 PILOT SL System Features
Scanning speed of 6–12 m/s
Closed-loop control regulates platform movement, laser power, resin level, resin temperature, and vacuum pressure to ensure accuracy and stability
Granite recoater rim for enhanced stability
Can realize 0.002 in (0.05 mm) layer thickness for excellent surface quality
Convenient assembly and disassembly of platform
Telecontrol system for remote control and order processing
Plunger-style leveling
Pump-fed auto refill capability
Components from top international brands— Advanced Optowave, SCANLAB, and Panasonic
Full freedom of choice in materials: equipment uses any 355 nm SL material
Three levels of access (Operator, Engineer, and Expert) controlled by user
Changeable vat
CE certified
UnionTech's Recent Growth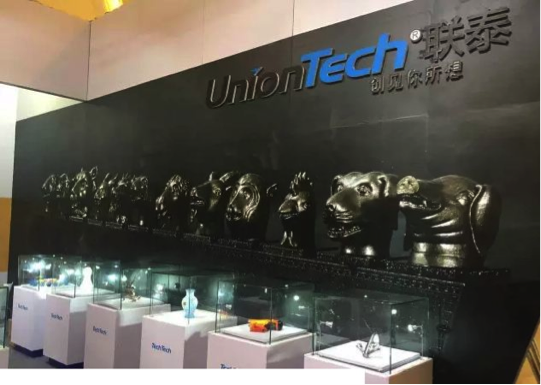 UnionTech has been making state of the art technologies since the year 2000. The company prides itself on producing machines with low maintenance requirements that produce highly accurate parts and that are cost effective throughout its lifecycle.
The company has grown significantly over the past 3 years. Its revenue exceeded 100 million RMB for the first time in December, 2015, with a sales volume of 300 sets. In April, they released its annual statement of 2016, stating a total annual revenue in 2016 of 163 million RMB, a year-on-year growth of 56.98%.
Image retrieved from UnionTech website.