Manufacturing coil windings for motors (and other components) is fantastically labour intensive, requiring many steps for converting the raw material into the end-use product.
First you have to make the wire, which involves lots of machinery (and heat!) in itself. Then you need to transport that wire to a factory, and transfer it to a production line where it will need to be loaded into some form of winding machine, which itself costs a lot of money.
What if you could just magically form the wound coil structure minus the winding? What if you could 3D print it, not only reducing production steps, transportation and costs, but also increasing the electrical properties of the finished product? That sounds like something that would be quite valuable.
Well we aren't the only ones who think so, because AM Ventures has just provided Additive Drives with 1.5 million dollars of seed funding to do exactly that.
"Since our foundation in July 2020 we have successfully entered the automotive market," said Jakob Jung, CEO and co-founder of Additive Drives.
"Our vision is to halve the development time for electric motors and to expand our technological leadership in additive-manufactured electric motors".
Additive Drives
Additive Drives are based in Dresden, Germany, and they are focused on developing additive manufactured coils for electric vehicles. You can see one of the variants in the image below. This variant is the single coil design.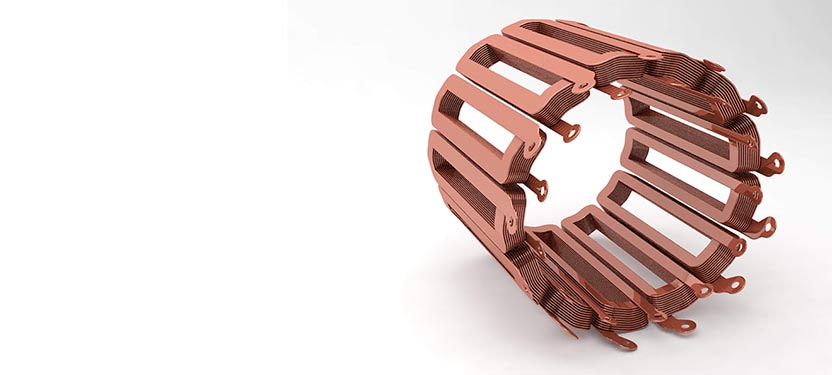 Their experimentation has shown that their additive manufactured motor coils are more efficient than conventionally manufactured coils, largely due to the variable geometries and wire cross sections enabled by additive manufacturing.
With the old way of doing things, motors suffered from lower outputs caused largely by thermal management issues (hot spots). By printing the coils and ensuring each wire is in contact with the laminated core, heat dissipation is increased and hot spots are eliminated. This can result in an increase of up to 45% power output.
And naturally, as the process steps are reduced, lead times on components are also reduced. According to Additive Drives, the lead time for a motor with a 3D printed coil is reduced from 6 months to just a few weeks.
The Additive Drive website shows a few case studies to demonstrate applications of their tech.
The first example shows how the Racetech racing team at TU Freiberg have been using the 3D printed motor coils in their Formula Student entry.
Their units feature the single coil variant, which is designed for low cost, fast turnaround applications over a range of geometries.
The next case study is of a traction engine and features the so-called hairpin winding variant, which is named because they look like hairpins as you can see below.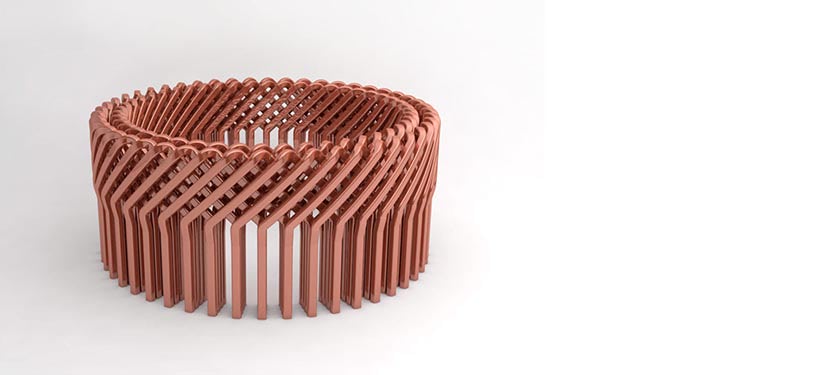 These hairpins have a rectangular cross section and traditionally would require a lot of metal bending and welding to manufacture. Not any more. 3D printed copper windings can do all that, and can reduce the time for developing a prototype down to just one month.
"Additive manufacturing is becoming more mature and is increasingly opening up applications that are revolutionizing entire industries," said Arno Held, Chief Venture Officer at AM Ventures.
"Additive Drives is a perfect example of this. With dramatically accelerated development times and massive improvements in weight, volume and performance, this product will contribute to electrifying not only motor sports, aviation and micro-mobility."
The seed funding from AM Ventures will allow Additive Drives to advance their market launch as well as scale up in terms of prototyping new designs as well as increase their serial manufacturing capability.