A kart racing team in Poland has made use of additive manufacturing to further reduce the weight of their already lean PMT-03 racing machine.
The PRz Racing Team, based in Rzeszów, Poland, have been building their small but rapid race cars and entering them into the Formula Student university racing competitions since 2015.
There have been three variants to date, with the PMT-03 being the latest incarnation.
The PMT-03 is basically a Triumph motorcycle engine powered race car, and has a kickass power to weight ratio as a result. This all the power of a racing bike but the stability and handling of a car. A super racing kart!
But in a world where victories depend on shedding grams and gaining horses, engineers must think outside of the box where it comes to making weight or power based performance gains.
PRz Racing Team has teamed up with Polish 3D printer manufacturer Omni3D to see how they can shed some weight from their car.
Let's have a look at how the partnership has resulted in reduced weight, cost, and lead time for not just one, but three components on the car.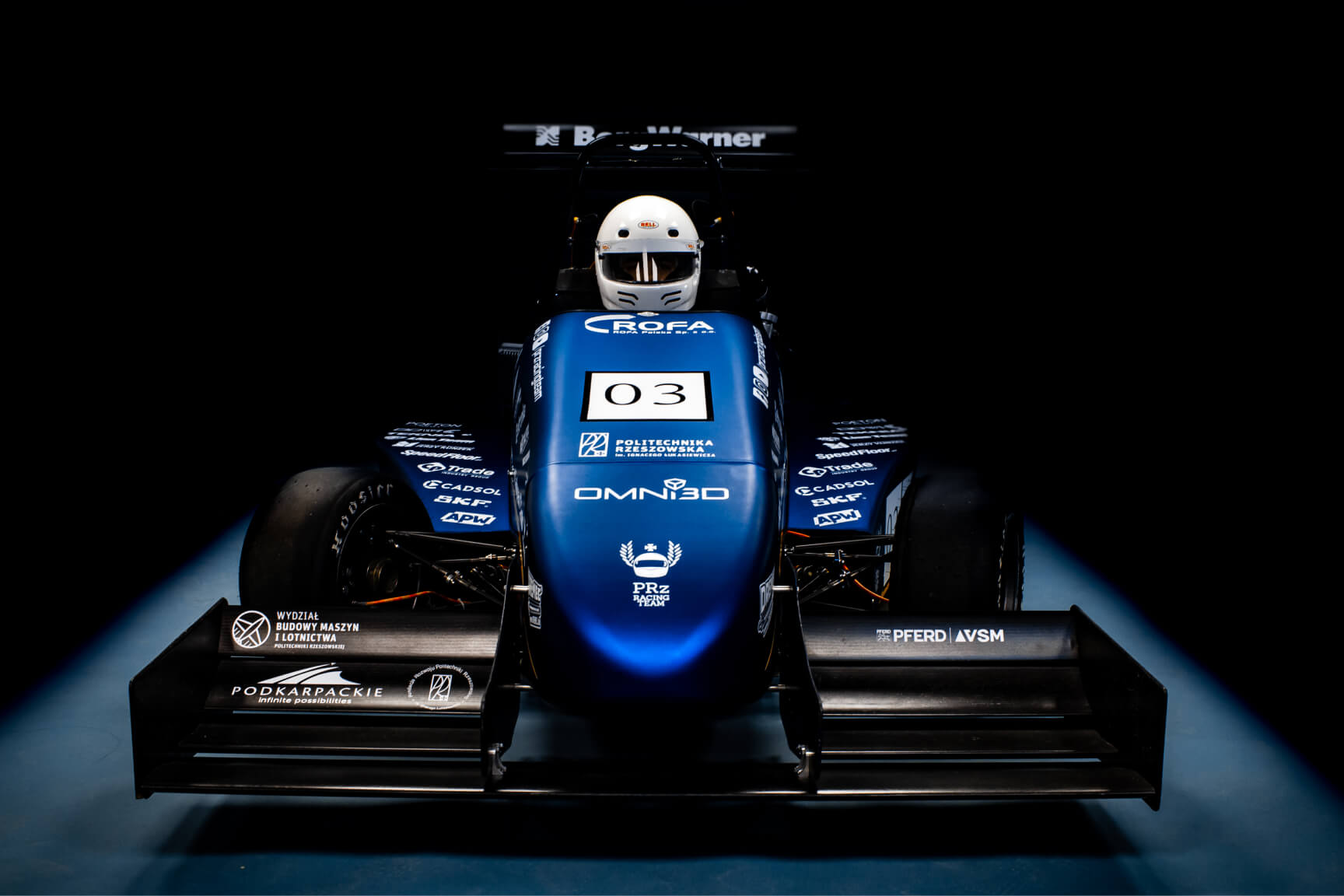 Intake Manifold
A car (or motorbike) intake manifold typically bolts onto the engine block and is a bunch of pipes that guide the fuel/air mix into the cylinders. As they are connected to the hot engine block and are exposed to chemicals all the time, temperature and chemical resistance are big design drivers for this component. Traditionally, intake manifolds have been cast in metal, usually in steel or aluminium, and machined to tolerance, but use of high temperature plastics is becoming more widespread.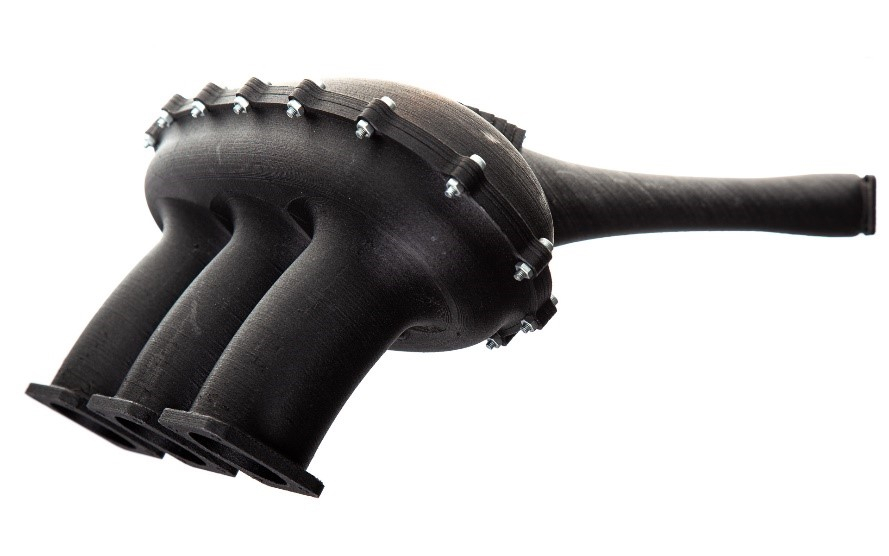 Thanks to AM, the team has had access to a wide palette of materials that exceed the performance of industrial ABS typically used for these kinds of applications, and satisfy the requirements of the design.
Using the Factory 2.0 NET printer by Omni3D, the team printed an intake manifold in CF PA-12 material, which is 2.5 times as strong as ABS-42.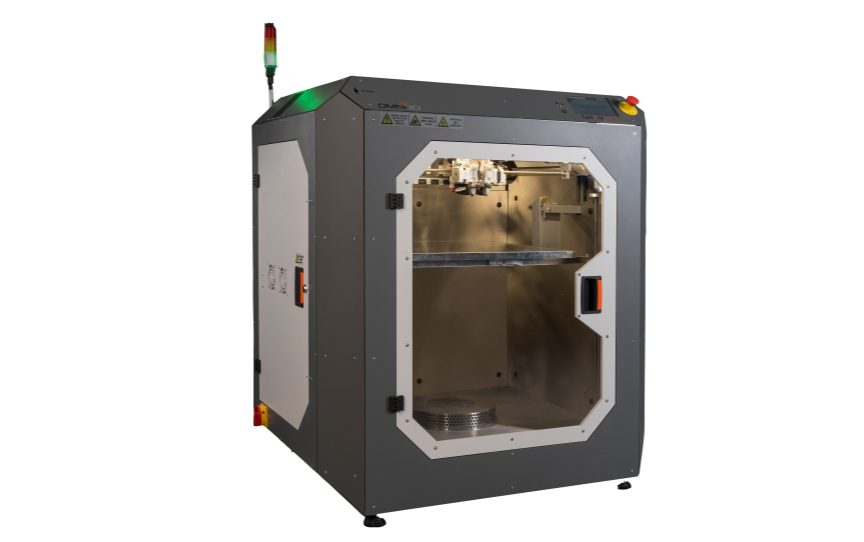 The end result was a temperature resistant part that weighed just 570 grams and took a mere 65 hours to manufacture. That is compared to traditional manufacturing which would have taken more than twice as long.
In terms of cost reduction, this part cost just 450 PLN (100 Euro) to print compared to the price of 1400 PLN (310 Euro) per part using traditional means.
Steering Gear Mount
The steering gear is used to convert rotational motion of the steering wheel into the linkages moving the road wheels. The steering gear mount, as you can guess, is a bracket used to mount the steering gear.
This design was pretty complicated geometrically speaking, so Omni3D used the CF PA-12 in combination with a soluble support material to allow them to print the tricky geometry without needing to worry about manually stripping support material later. Again Factory 2.0 NET printer by Omni3D was in use. Paweł Robak – CEO Omni3D
The older mount design was made with aluminium and would have cost 2000 PLN to manufacture. With 3D printing, they were able to produce their new mount, for a cost of just 230 PLN and coming in at 206 grams of mass, shedding a whole kilogram compared to the metal version.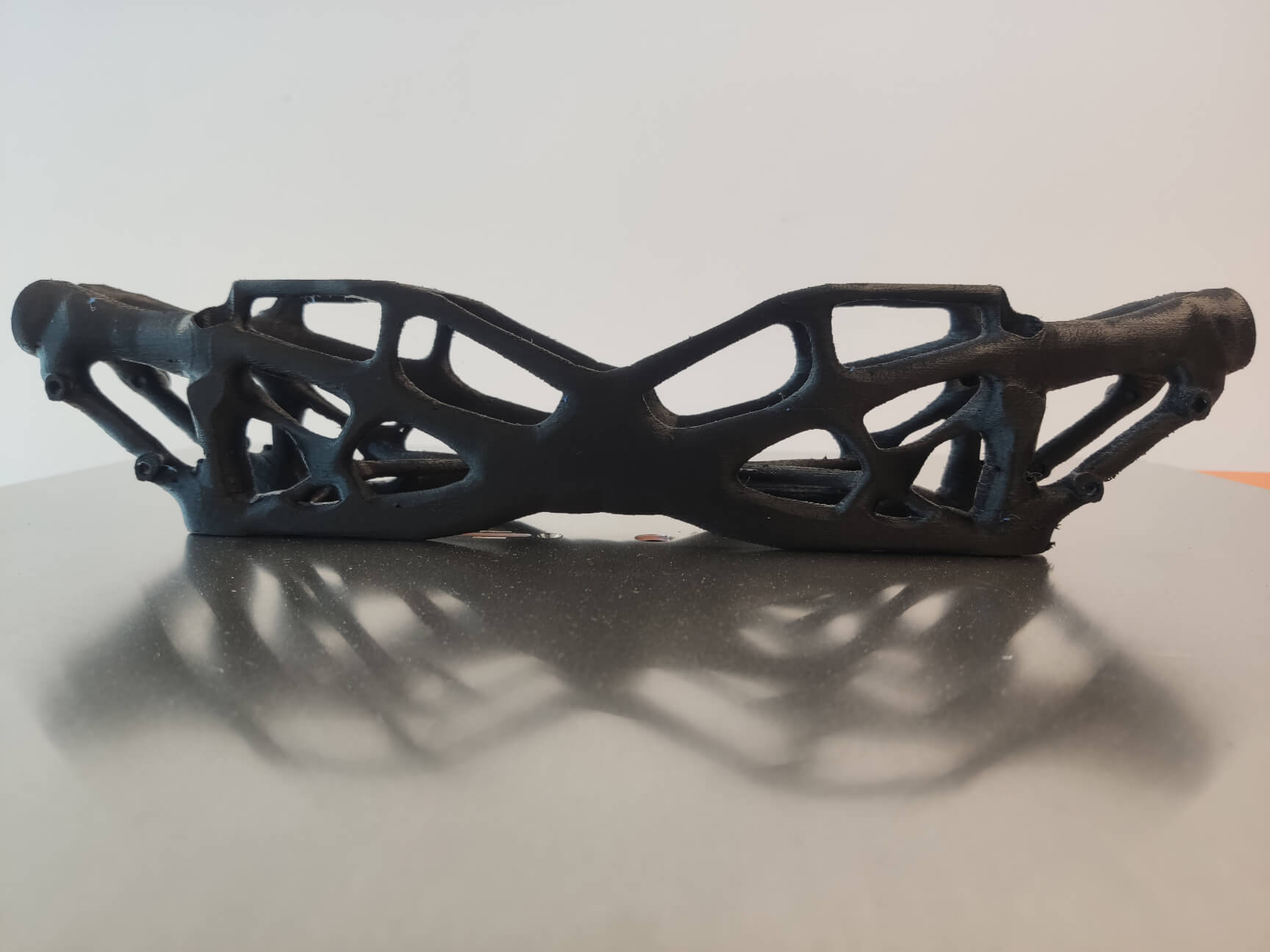 Joint Boot
Joint boots (or "gaiters") fit over the constant velocity joint and keep the joint protected from dirt and other contaminants. Typically joint boots are made from some kind of rubber or silicone to allow the boot to flex as the joint moves. Normally gaiters and bellows and rubbery sheaths of this nature are made by dip molding a machined mandrell into liquid rubber.
Instead of using rubber and dip molding, the team opted for printing with the TPU-93A filament due to its high strength, flexibility and chemical resistance.
Filaments like TPU are suitable for reduction of vibration, shocks and impact, so they are ideal for printing flexible components exposed to bending and compression, just like these boots.

The joint boots are smaller than the other components shown here, and so were printed on a smaller printer. The boots were printed on the Omni200 desktop printer, whose 200mmx200mm build platform and 400°C nozzle were ideally suited for the task of printing the small boots.
The boots took just 5h 23 min to print, compared to the many weeks lead time usually needed for fabricating a mandrel and dip molding the products.
Happy Customers
PRz Racing Team seems very happy with the reduced cost, lead times and weight of their new components.
"The characteristics of the suggested filaments proved to be perfect for the final production of parts for the new racing car of PRz Racing Team, the PMT-03," said Bartłomiej Zachara, Team Leader PRz Racing Team.
"We hope that this will contribute to the Team's future success on racing tracks."
We also hope so too, and we wish them the best of luck with their new (lighter) machine!