A building facade has been printed in Chattanooga, USA, and will be mounted onto the front of a local branch of the Tennessee Valley Federal Credit Union bank.
What is of interest here is the technology used to do it, namely the Cellular Fabrication (or "C-Fab") system from Branch Technology, who are also headquartered in Chattanooga. It is the first time that the company has applied their technology to a building facade.
Branch Technology build the 3D printed parts in their 40,000 square foot factory, where their army of fifteen 6-axis robots roll around on their tracks, extruding their molten feedstock into three dimensions, creating modular pieces that can be shipped out and assembled on site, as was the case with the building facade.
Here is what that setup looks like.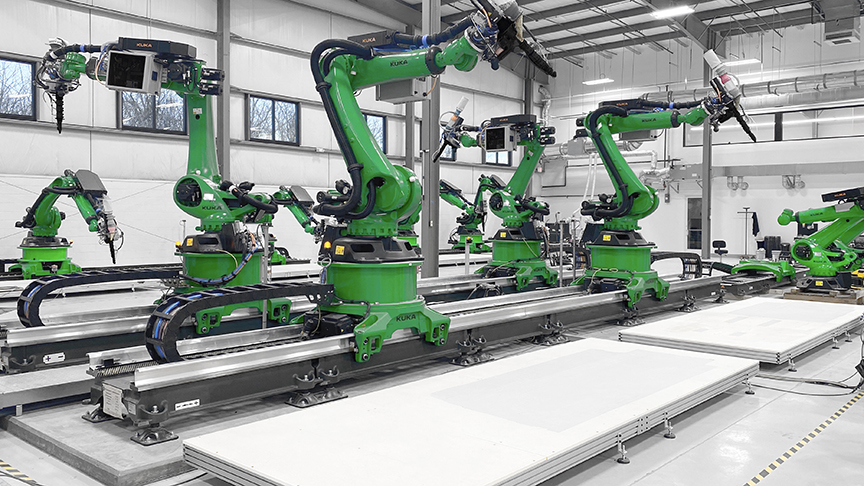 The C-Fab system uses a mix of carbon fibre and ABS as the feedstock, and prints in a freeform manner, free from the constraints of the layerwise deposition of traditional FDM/FFF systems.
"We have an algorithm that can generate geometry and robotic code to create this matrix that is very lightweight. We fit them together like big Lego blocks on-site, [and] then you apply construction materials on-site to become a wall assembly in the field." said Platt Boyd, CEO at Branch Technology.
You can see a diagram of the basic C-Fab structure below.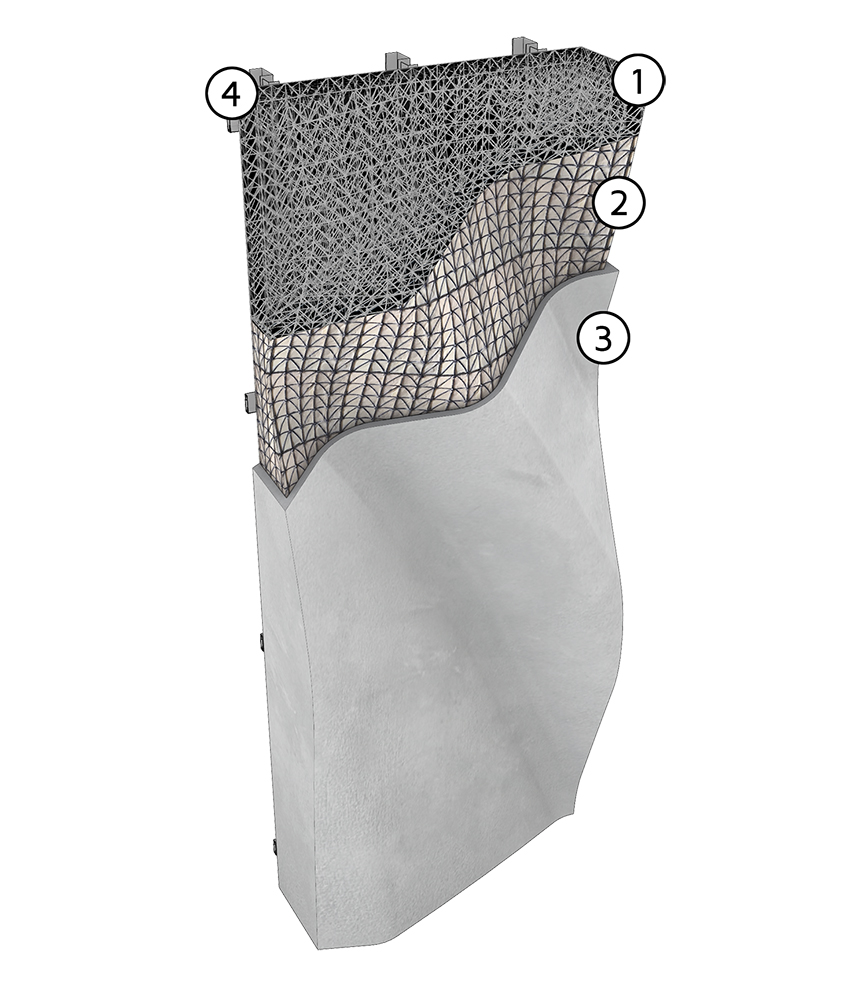 The C-Fab structure comprises of four components:
Firstly, the freeform polymer matrix is extruded in 3 dimensions using a biomimicry-inspired "geometric optimization" approach to manufacture a high strength cellular structure.
After the polymer matrix is complete, the cells can be filled with other materials to enhance the mechanical properties (strength) of the structure while maintaining the designed form with additional milling to the exterior.
The final part of the system is the exterior finish. After the milling process is completed, the panels are covered with GFRC or stucco for cladding.
The panels are commonly used to form the basis of the company's BranchCladTM facade/rainscreen panels, and also their StrataForm 3D printed rockwork system.
Currently the bank construction team is close to finishing the exterior of the building, and will work in the interior before opening in spring 2021.
You can see the rendering of what the bank will ultimately look like in the image below.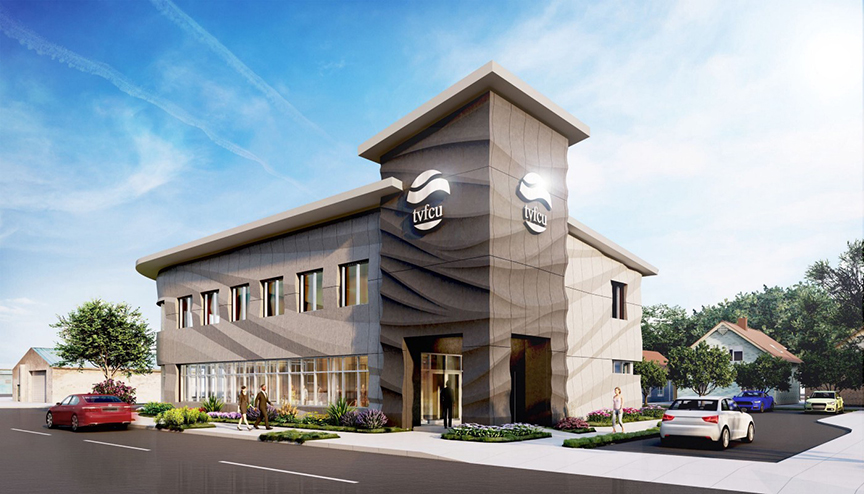 We have seen other examples of the application of AM to building facades before. Check out our previous article where researchers printed glass fixtures for glass building facades over at the related story link below.
With demonstrations such as these, it seems that AM has a lot of potential not just for structural concrete printing, but for the aesthetic side of construction also.