We see a lot of 3D printed homes on this website, but we don't hear much about people actually buying them on property sites. They tend to be custom orders direct from the manufacturer.
Well that's likely about to change, as the first 3D printed house up for sale has been spotted on an American property site, retailing for 300k USD.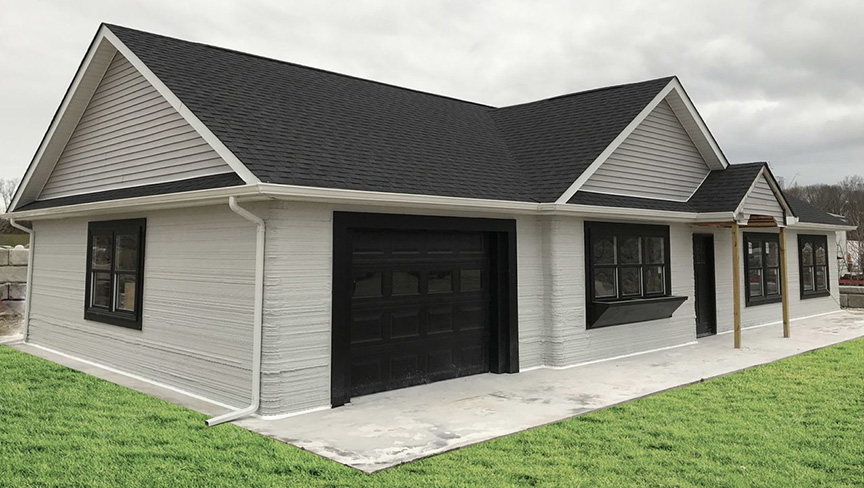 According to a segment on Fox News, the land value and closing fees comes in at around $150,000, making up half of the total price. Even at 300k however, it is still approximately 33% cheaper than equivalent sized properties and lots in Riverhead, New York, where it is located.
The house is on the market as-new, and has had no occupants dwelling there previously.
The home was designed by architectural firm H2M, and printed by NY-based company SQ4D (pronounced as "S-Squared", somehow) using their ARCS concrete printer system (seen in the video below).
The SQ4D website says that their 3D printed homes can be completed in hours, compared to weeks or months, and their 3D printed concrete exceeds industry standard concrete compression tests by 100%. Additionally, the entire home can be printed with just 3 laborers operating the machine, which reduces risk to laborers on site.
Their proprietary ARCS system builds foundations, exterior walls, interior walls and conduits, and due to its reduced labor needs, reduces labor costs which normally can account for 41% of the home cost.
If you are concerned if the extruded cement look will affect resale value, then worry not, as the company have shown photos of their next project which features a wooden facade, and according to various other sources, the company offers a variety of concrete finishes also (including wood, brick, and more).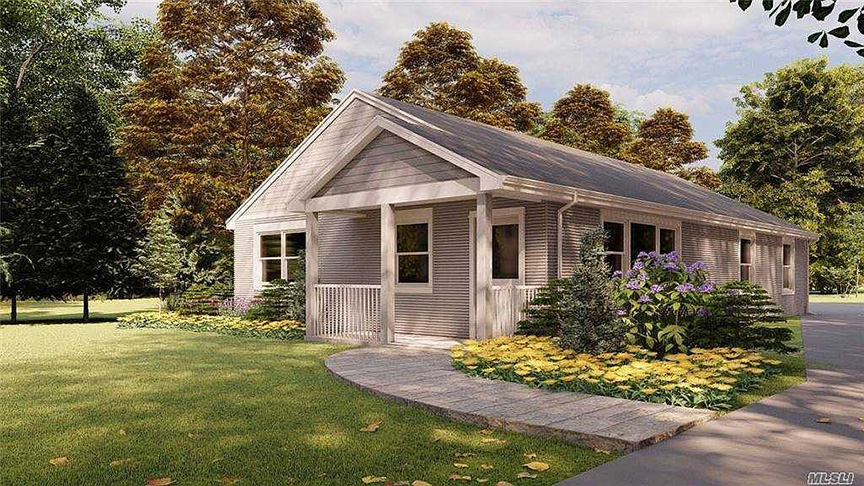 And if you are curious about what a 3D printed house listing looks like, you can view the original ad over at this link.