Californian company EdgeCloudLink (ECL) is a data center-as-a-service startup planning to offer hydrogen-powered, off-grid modular data centers with 3D printed concrete structures.
The new venture is building its first data center at its headquarters in Mountain View, California, using a construction 3D printer and a local building services company.
It will be powered by hydrogen delivered from a local source and will use a proprietary liquid cooling design, thus reducing the need for diesel generators for power.
Efficient Data Center Structures
Data centers can be costly to run due to multiple factors, including the surrounding environment, and also the volatility of variable costs (such as electricity). Data centers need cooling, and in hot climates, these bills can mount up.
The added costs of fuel / electricity, that can fluctuate depending on geopolitical situations can make operating a data center an expensive game.
ECL is hoping to reduce costs by producing modular data centers, assembled from printed blocks, with each standard unit capable of generating 1-2 MW of power. The power will be produced by hydrogen, produced on site.
The ECL unit can be repeated as many times as needed to build larger sites. ECL has optimized the single block cost to build and performance enabling easy scaling. The modular concept allows the company to build to the customer's needs, with each complete block being isolated for power, cooling, security, fire suppression, and operations.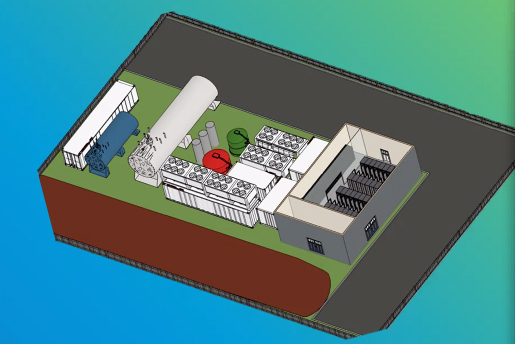 The structural shells will consist of two thin walls filled with insulation, making them strong and well-equipped to deal with environmental factors.
The cost of owning the construction printers will also be slashed, as ECL will be using printers belonging to their partners, at first. Then after the initial construction is complete, ECL will own its own 3D printers and train staff up to use them.
When there is no construction on a site, ECL plans to offer the construction printer to the local community to make housing or community buildings.
The printers can be operated by just three people, reducing manpower demands on the construction process.
Small Data Centers
Where printing large and complicated structures can be expensive, ECL reckons that printing smaller, simpler buildings may be a good value proposition, especially as they are using their partners' equipment.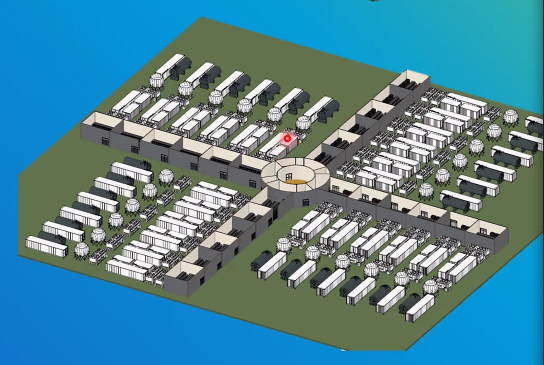 Their local partners have previous construction experience and are assisting ECL with ensuring that they are compliant with California's zoning and seismic regulations.
"What we're trying to create is a zero-emission, zero water-use, community-integrated data center," said Yuval Bachar, founder and CEO at ECL.
"That means a data center which is not impacting the community – but contributing to the community around us."
"The reason we picked Mountain View is because it's considered a relatively difficult city to work with. Our assumption was that if we can actually handle Mountain View California, we can probably handle it anyplace on the face of the Earth."
The company has recently received $7m funding from Molex and Hyperwise to develop their data center solution.
The pilot should be ready by Q2 of 2023.
For more information, head on over to the ECL site, here.