Overview
UnionTech Dental 3D Printing
UnionTech is a provider of professional DLP & SLA 3D printers with a range of solutions available for dental 3D printing. Currently there are over 1000 of their dental printers installed at various locations around the globe, and their solutions include not only dedicated dental 3D printers but a range of specialist dental printing materials and software solutions too.
Launched by UnionTech in July 2017, the EvoDent range is a dental-specific 3D printer brand developed to revolutionize dental processing, chairside restoration, orthodontics, and implantation.
With the UnionTech EvoDent 3D printers, dental professionals can accelerate the digital transformation of their dental product manufacturing.
Back in 2013, UnionTech formed their DLP R&D team, and launched the first DLP product for oral cavities in 2015. UnionTech is guided by the needs of the dental market and by user demand. Each product and technology goes through a series of processes, including internal testing, process refinement, and product optimization, to offer a full range of 3D printers for dentistry.
Read on to know more about the UnionTech range of EvoDent 3D printers and specialist software.
E140
The E140 is UnionTech's chairside 3D printer for rapid on-site manufacturing of dental products while the patient waits.
The E140 has a high accuracy of up to 50μm, fast speed, and takes only 20 minutes to print 6 models.
It's great for restorations, implantations, and invisible orthodontics which can all be printed quickly and on the spot.
UnionTech E140
The UnionTech E140 DLP 3D printer is an industrial printer perfectly suited for R&D, medical applications & dental products.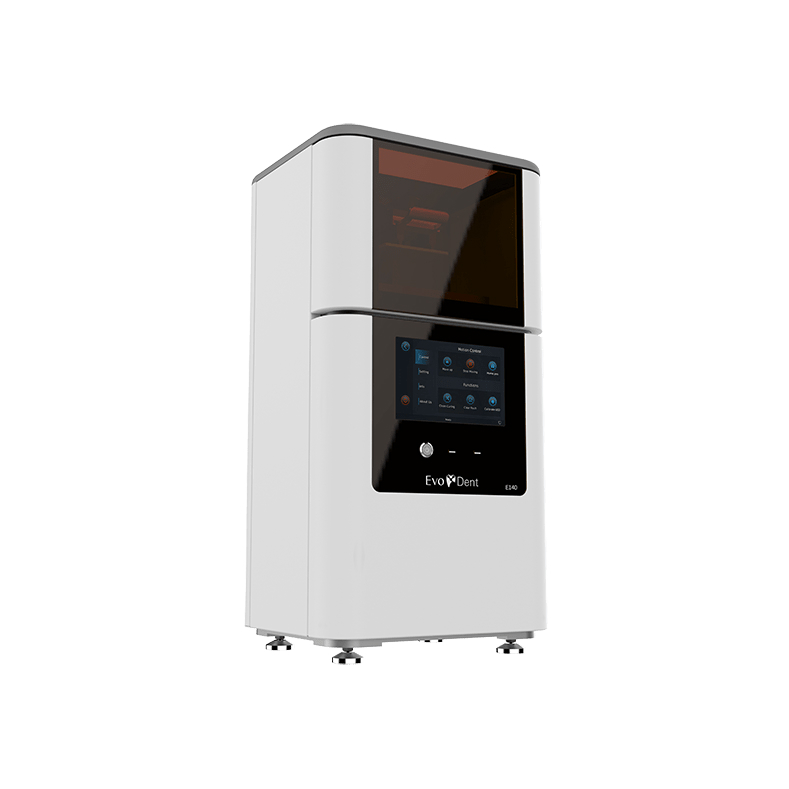 - Print size: 144 x 81 x 80 mm
- Layer thickness: 0.05 - 0.1 mm
- Bottom-up projection
- 10.1" touch screen for easy operation
- Print up to 6 orthodontic models in 25 minutes
- Compatible with a variety of materials and process packages
Dental models, Medical Applications, Prototyping
S300
The S300 is a precision, high quality and reliable 3D printer for Dentistry.
It features a 4K Laser Projector with a uniformity of light intensity of over 95%
UnionTech's self-developed professional intelligent algorithms ensure precise reproduction of every dental model, meeting the needs of dental laboratories/dental clinics.
The S300 features over ten kinds of process design packages, for the easy printing of all kinds of dental models.
UnionTech S300
The UnionTech S300 DLP 3D printer is an industrial printer perfectly suited for medical applications, dental products and R&D.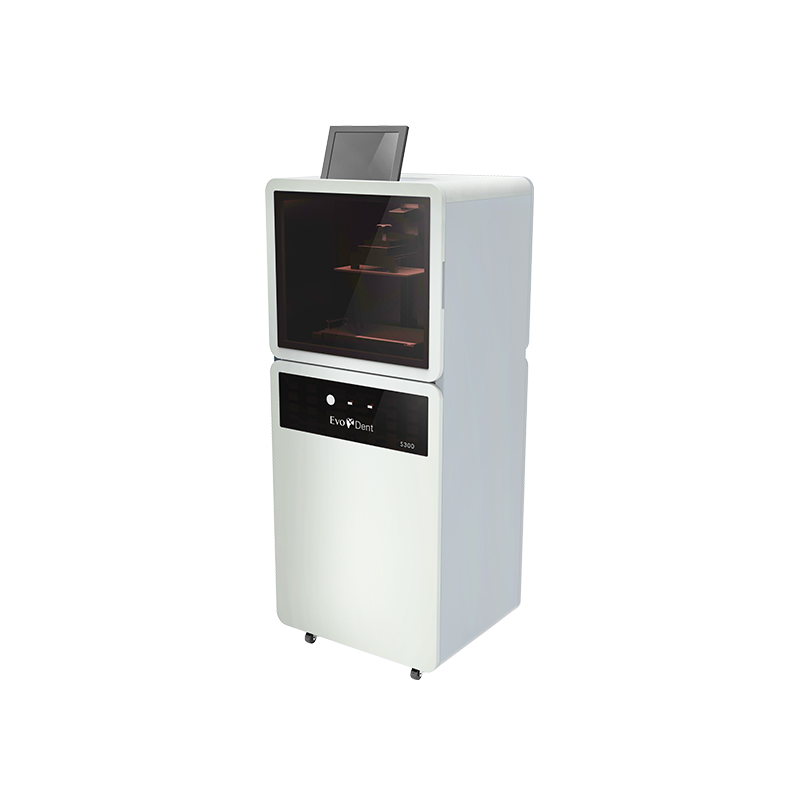 - Print size: 250 x 140 x 240 mm
- Layer thickness: 0.05 - 0.1 mm
- Top-down projection
- Industrial 4K optical machine
- Large build volume 3D printer for dentistry
- High precision: 50μm precision (above 80%)
Dental models, Medical Applications, Prototyping, Research and Development
D800
The D800 is a large, fully automated orthodontic DLP Printer with 4K Laser Projector system.
Autonomous features include automatic shoveling, recycling, resin refilling, typesetting, and printing.
UnionTech's patented structural technology reduces the force needed to peel models from the print bed, ensuring the safety of dental models.
The excellent design also guarantees high reliability, high stability, and easy maintenance.
UnionTech D800
The UnionTech D800 DLP 3D printer is an industrial printer perfectly suited for dental applications.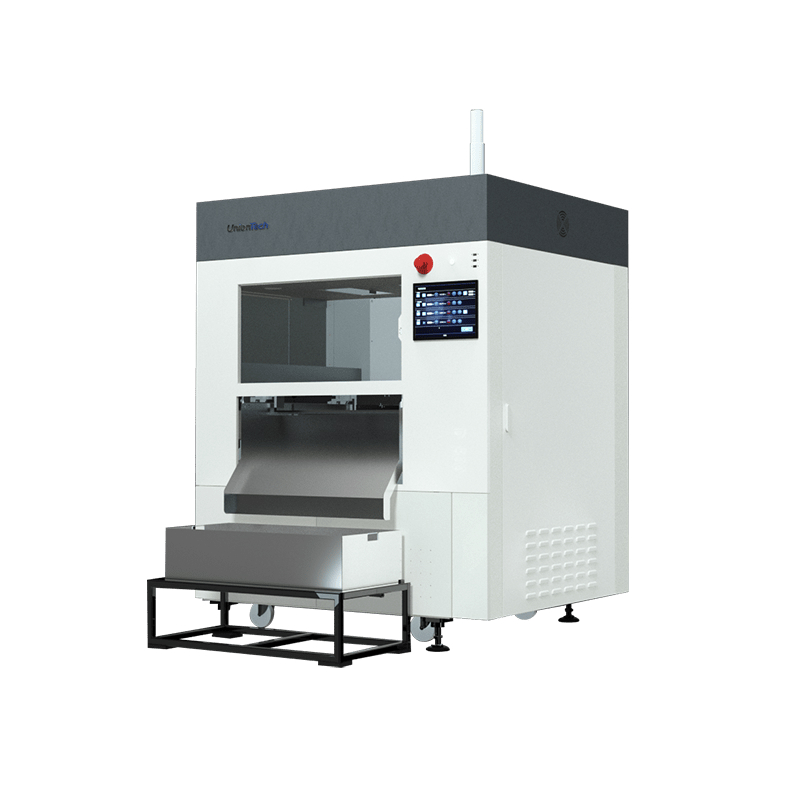 - Print size: 768 x 432 x 30 mm
- Layer thickness: 0.1 - 0.12 mm
- Top-down projection
- Print 96 half-mouth dental models in one session
- Accuracy deviation of a dental model is less than 0.07mm
- Automatic resin refilling solution improves productivity
Dental models
Software
Unionfab ONE
UnionFab ONE is a full process 3D printing solution designed to automate operations and data processing. The solution includes Polydevs for pre-processing (more details below), and BP, for slicing optimization. It enables one-click printing, one-click cloud upload, and smart watching for easy operation.
Polydevs
Polydevs takes data preparation software for Additive Manufacturing to a new level of performance based cost effectiveness. Prepare your 3D CAD model with an intuitive user interface, user-friendly workflow, and easy operation. Polydevs powerful functionality speeds up your model preparation for printing with superior quality, efficiency and reliability. Features include format conversion, model repair, angle adjustment, support generation, composing and slicing.
Dental Materials
UnionTech has a line of several dental-specific materials available for EvoDent printers. You can find out more information about these materials below.
Model V2.0
The Model V2.0 material is suitable for 405nm DLP printers. This material has high dimensional accuracy, smooth surface, fine molding, less precipitation and is easy to use.
Model V2.0 application: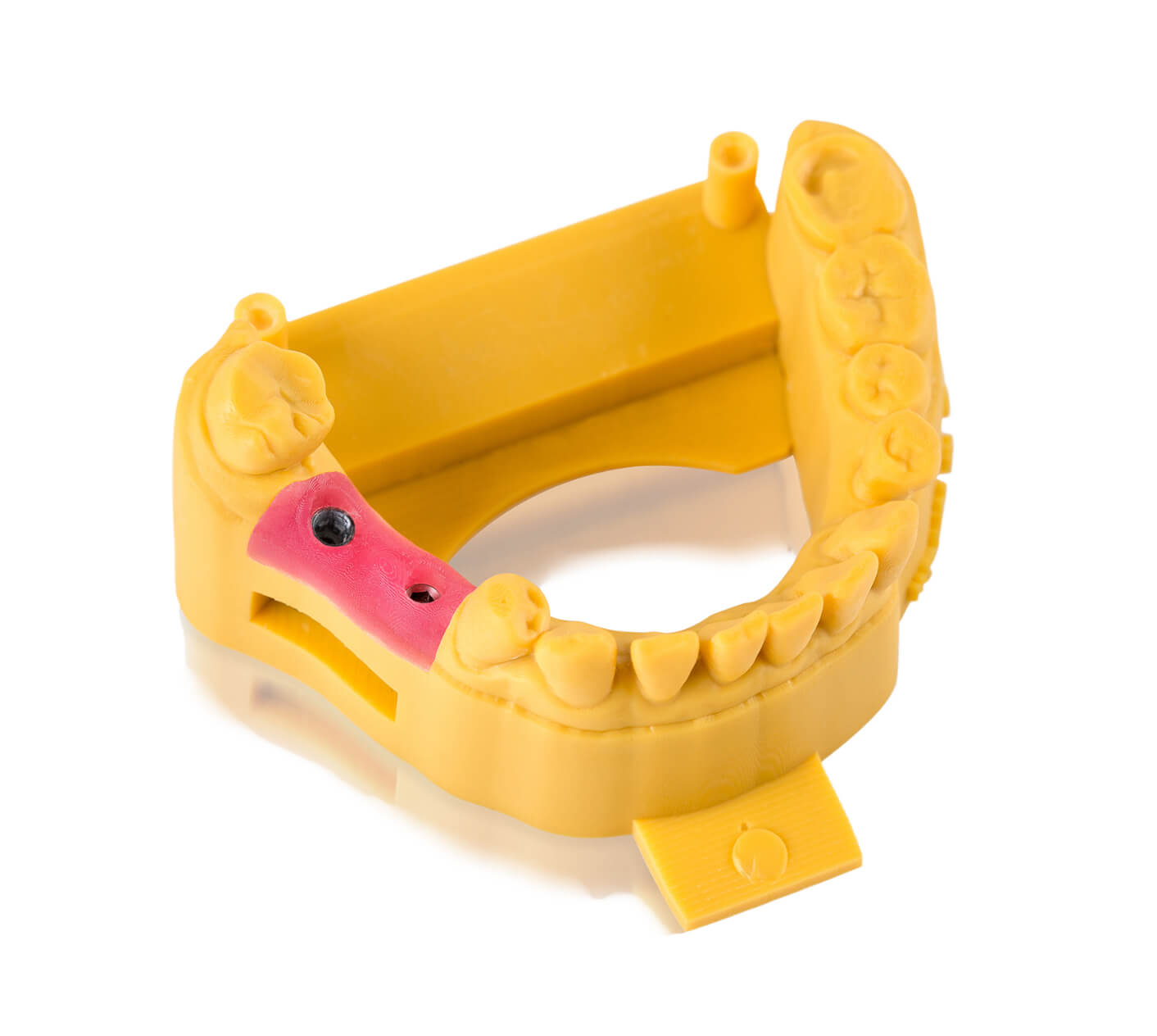 Model V6.0
The Model V6.0 material is designed for the fabrication of implant molds.
The molds printed with this material have high stability, high hardness, scratch resistance, and a fine, smooth surface finish, perfect for fine details.
Model V6.0 material is easy to use, fast to build and has a high printing success rate.
This material is available in two different color options, orange and grey.
Model V6.0 application: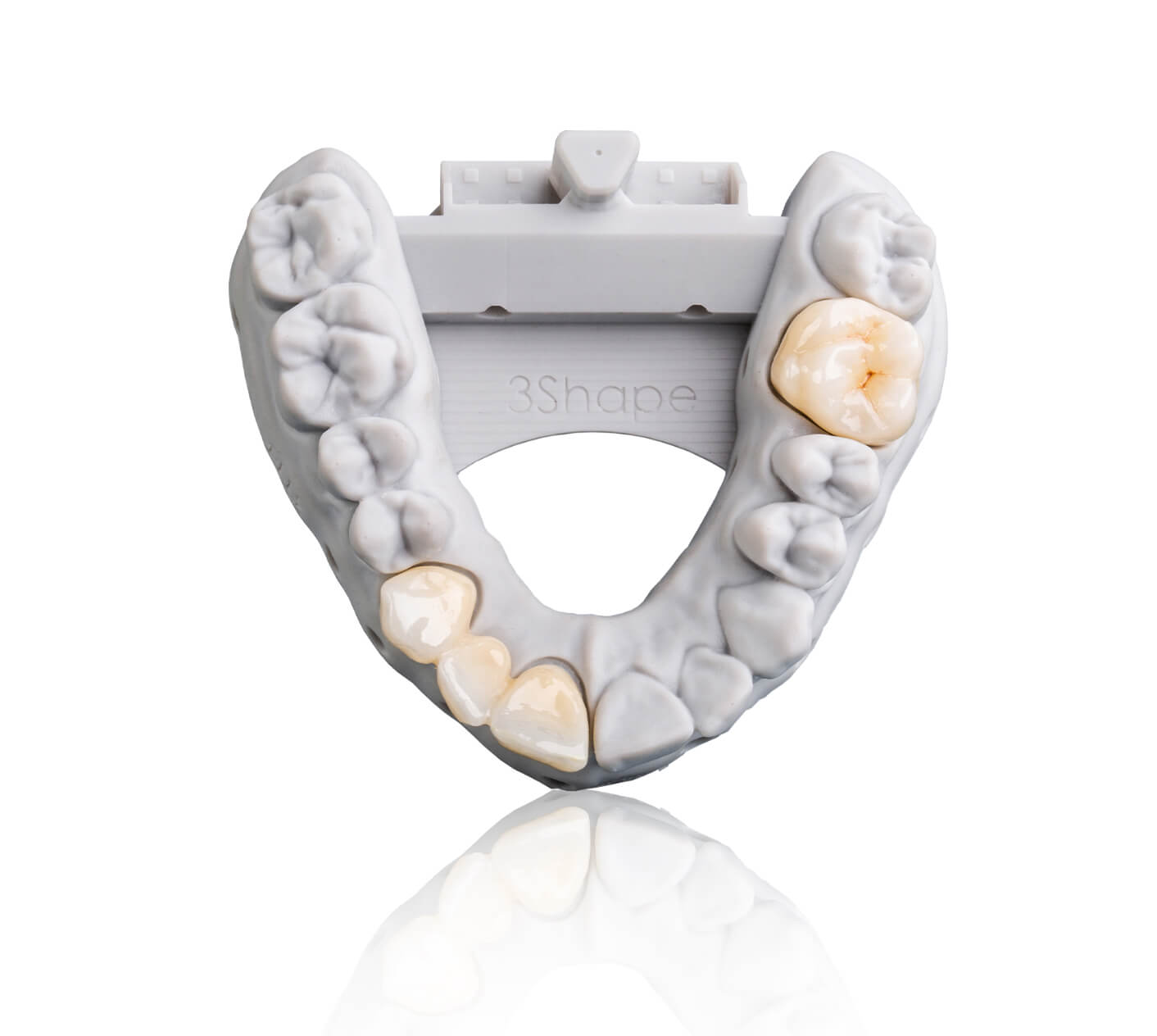 EvoDent Cast
EvoDent Cast is an easy burn out, residue-free and low thermal expansion photo-curing 3D printing material. This material has been developed for direct investment casting of products for the dental market.
Standard burn out procedure, NO post-curing and high speed building qualify EvoDent Cast for producing castable crowns & bridges, frames, inlays, veneers , orthodontic devices and whatever you need.
EvoDent Cast application: