The University of Technology Sydney (UTS) and BVN Architecture have received the Green Building Material/Product Award at the Australian Sustainability Awards for their innovative 3D printed air diffusion system, Systems Reef 2 (SR2). This energy-efficient design, inspired by the respiratory system of frogs, aims to reduce the carbon footprint of commercial buildings.
Traditional air distribution systems, which have seen little innovation over the past century, are not tailored to individual spaces and cannot be easily adapted to changing work or living environments. By contrast, SR2 uses an aerodynamic design with fine pores to mist cool air throughout a space rather than concentrating it in one spot.
UTS and BVN selected recycled PETG plastic for the SR2, ensuring it is fully recyclable at the end of its life. This decision aligns with their commitment to the circular economy approach.
The SR2 prototype is currently installed in the BVN Sydney office, and you can see it in the image below (it's the big thing on the ceiling).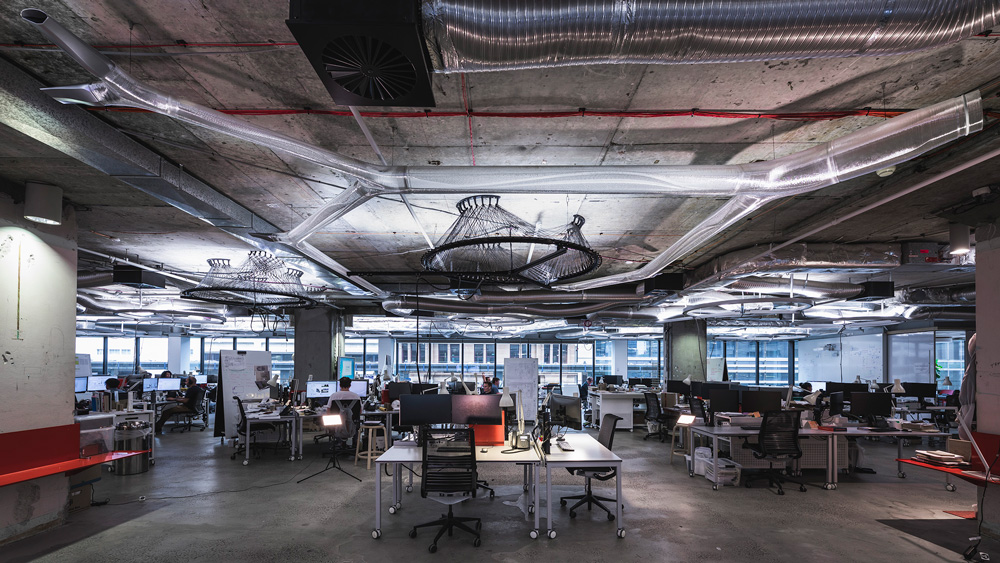 "The building industry is one of the highest contributors to global waste, one of the biggest consumers of energy and materials, and has some of the most significant contributions to CO2 emissions," says Tim Schork, Adjunct Professor at the UTS School of Architecture.
"Compared to Australia, there are even more buildings globally whose air diffusion systems need to be renewed. It'd be great to see SR2 implemented in other parts of the world.
The SR2 system is versatile and not limited to office settings. It can be integrated into various spaces such as supermarkets, hotels, retail stores, and residential properties, offering an alternative to many outdated air duct systems in need of replacement.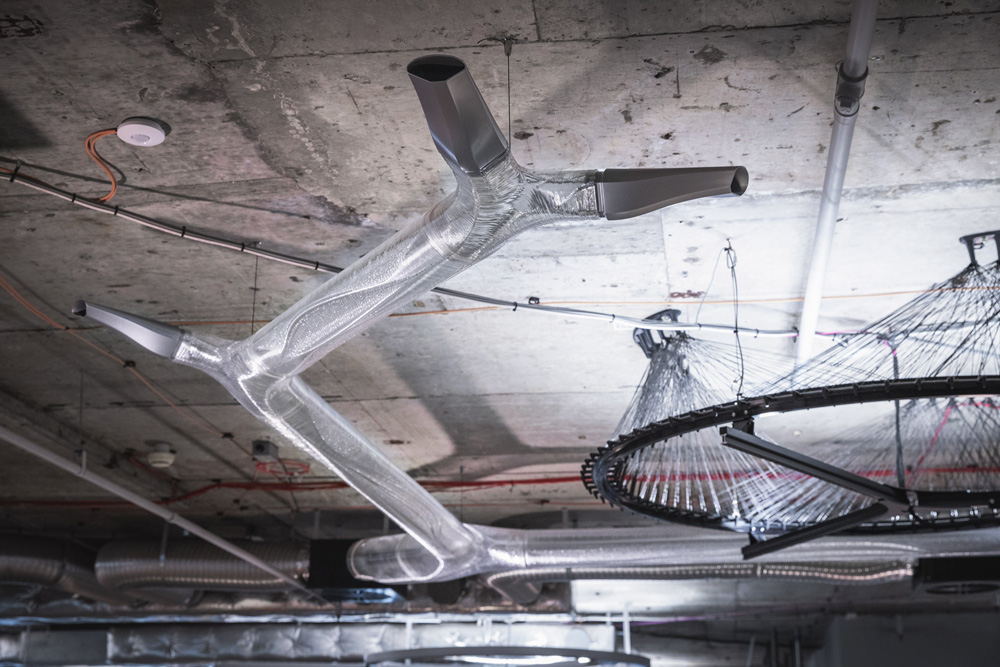 Come and let us know your thoughts on our Facebook, Twitter, and LinkedIn pages, and don't forget to sign up for our weekly additive manufacturing newsletter to get all the latest stories delivered right to your inbox.