A Spanish digital solutions company called Atos and the well known Belgian 3D printing service Materialise joined forces to show the potentials of metal printing. Where better to do this than in the aerospace industry? To prove the potential of the AM technology, they chose to improve a mounting piece that is generally used to attach heavy and large structures to satellites. These kind of components are mechanically heavily burdened and are usually made of solid titanium or aluminium. A unique opportunity for Atos and Materialise to produce a similar to better functioning component 3D printed with a hollow structure.
AM Produced Mounting Piece For Satellite Nearly 70% lighter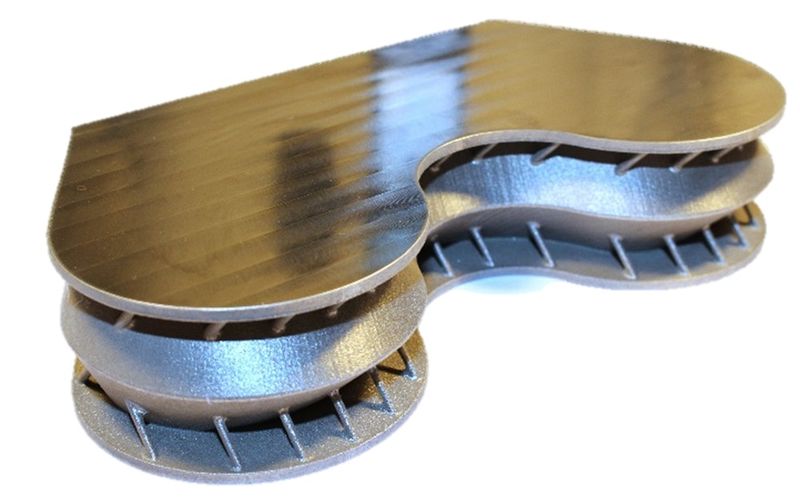 By applying topology optimization and by working with so called lattice structures in the mounting piece, Atos and Materialise were able to reduce the weight per component by nearly 70%. The old component weighs 1454 gram, the new component made with additive manufacturing weighs only 500 gram. A hollow inside of the new component (only possible because of AM production) made this enormous drop in weight possible. The strength of this lighter weighing component is partly due to its lattice structure. The design also contributes to a better performance of the part as a whole. Materialise produced the parts with one of their metal 3D printers. The material they used for this is titanium. Titanium is known to be the best performing metal for AM technology. There is no any other technology better capable of manufacturing with titanium than 3D printing can do at the moment.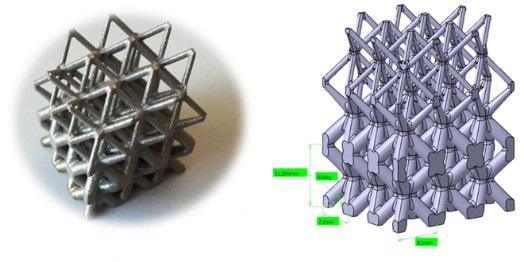 About a year ago, Materialise opened a special metal printing plant in Bremen (Germany) to facilitate the aerospace industry. The Bremen branch is now the competence centre of Materialise's metal printing. The production of this project also took place here.
Bringing One Kilogram To Space Costs $20,000
The importance of weight reduction by only one kilogram (2.20 lbs) becomes very clear when looking at the costs of bringing it to space. Every kilogram that needs to go up there will cost us around $20,000 USD. Now you'll understand that every tiny bit of weight reduction is of the utmost importance in this industry. By using additive manufacturing, this component can be made hollow and with a lattice structure, resulting in an object with similar to better strength properties with a weigth reduced by more than 950 gram (2.09 lbs)!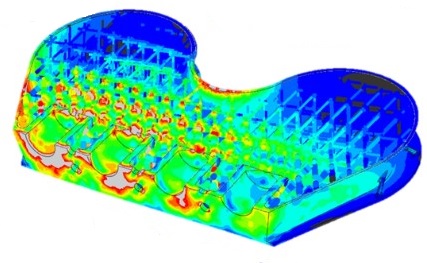 Atos and Materialise have summarized their experiences of this project in a study report entitled Additive Manufacturing Hot Bonded inserts in sandwich structures. This report was recently presented at a European Space Conference, ECSSMET. The study should strengthen the implementation of additive manufacturing in the aerospace industry.