Breast cancer patients who have undergone mastectomy procedures often face challenges in finding suitable solutions to restore the nipple area. This absence of a clinically available replacement not only affects their physical appearance but also takes a toll on their self-confidence and psychological well-being.
However, Associate Professor Jaydee Cabral from Otago University in New ealand is working on an innovative project that aims to address this issue by using 3D bioprinting technology to create custom-made nipple areolar complexes.
Professor Cabral and her team utilize advanced 3D printing techniques to develop highly accurate and customizable nipple areolar complexes. By closely mimicking the natural appearance and texture of the breast, these bioprinted structures can help breast cancer patients regain their sense of self-confidence.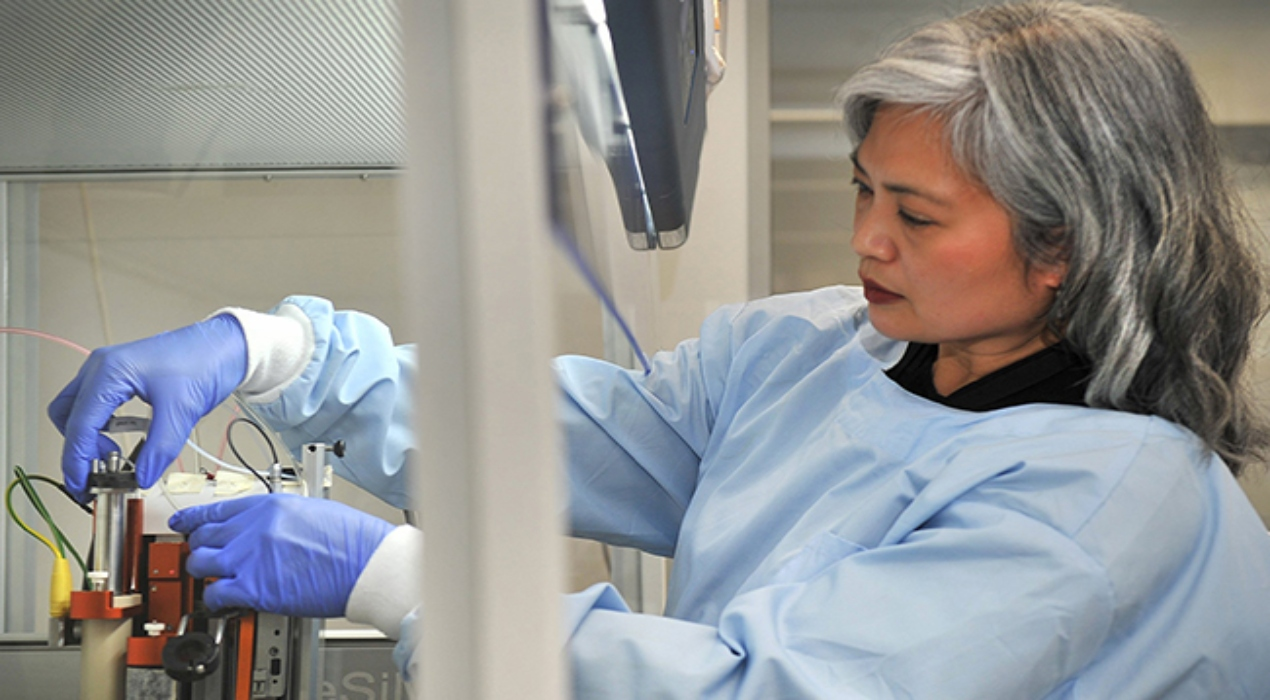 The process involves a specialized bioprinter that creates a gel-based environment conducive to cell growth. Water-loving polymers with a soft texture are extruded layer by layer to form the desired three-dimensional object. Once the printing is complete, UV light is used to solidify the structure, strengthening it and enabling seamless integration with surrounding tissues.
One of the key challenges in bioprinting thicker tissue, such as the nipple area, is the development of a vascular network to ensure proper oxygen and nutrient supply. Dr. Cabral's research expertise lies in creating 3D bioprinted vasculature, focusing on the intricate network of blood vessels. By addressing the challenge of vascularization, her work not only contributes to breast cancer reconstruction but also opens up possibilities for advancements in tissue engineering.
"My research resides at the interface of chemistry, microbiology, and bioengineering with the goal of developing novel medical devices for various biomedical applications and I would love to bring students into this global phenomenon," said Cabral.
"For students undertaking Health Sciences First Year, I would love for them to know that there are so many opportunities to make a massive and enduring contribution through research and innovation."
As a Filipina and a woman, she is proud to be a visible role model for aspiring researchers from minority backgrounds, saying that "you can't be it, if you don't see it!".
Professor Cabral's work has gained recognition, including receiving the Royal Society of New Zealand's Catalyst Seed Fund. Her dedication to developing innovative solutions for breast cancer patients highlights the importance of interdisciplinary research.
Come and let us know your thoughts on our Facebook, Twitter, and LinkedIn pages, and don't forget to sign up for our weekly additive manufacturing newsletter to get all the latest stories delivered right to your inbox.