Have you ever spent a whole lot of cash on a toy for your cat, only to have the cat ignore it and play with the box instead? This writer certainly has, and the phenomenon has also been observed by Jacquelyn Mansfield, a Maine-based cat lover, who has turned to 3D printing to fabricate cat-safe toys that mimic junk that cats love to play with.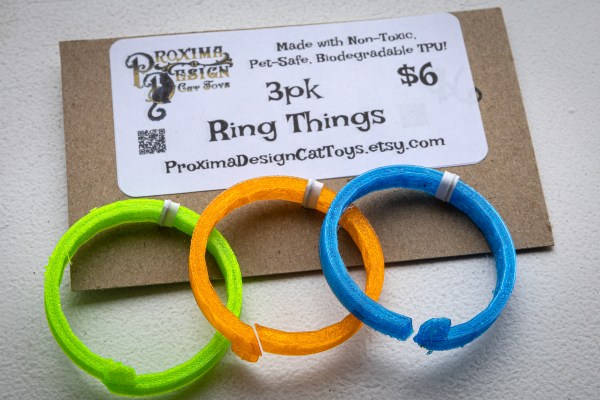 She has created a line of innovative, 3D printed cat toys based on everyday objects that felines find fascinating. Her first product is a biodegradable, sparkly version of a cat's favorite non-official toy – the milk jug ring (as seen in the image above). Mansfield's version is larger, squishier, and has been cat-tested and approved by many cats at the shelter, as well as her own cats at home.
She runs a thriving online business called Proxima Design Cat Toys, named after her own cat. Good toys are important for a housecat's mental and physical health, and without stimulation, cats can become bored, destructive or develop bad eating habits that can lead to health problems.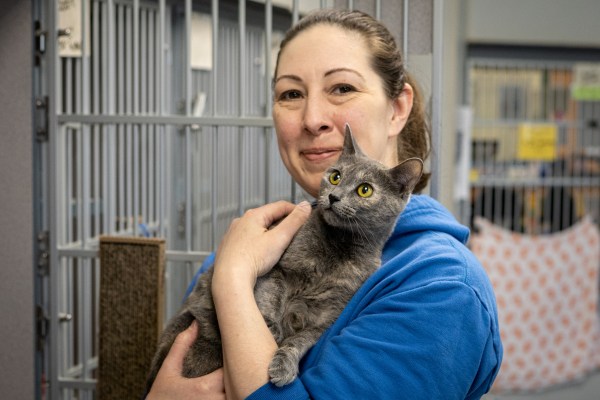 The felt and cotton toys, which include toaster pastries, watermelons, carrots, mice, rainbow flags, burgers, fries, avocados, bats, stars and half-peeled bananas, have caught on quickly.
"Everyone knows cats like to play with trash," Mansfield said. "The rings are a huge favorite in my household. I wanted to make something that I knew was non-toxic and safe for cats to chew on."
The toy-designer got the idea to expand into 3D printed toys after meeting a man with such a printer at a craft fair last year. Even with business booming, Mansfield is sticking with her day job at a grocery store, for now, while making cat toys by night and volunteering at the shelter.
Come and let us know your thoughts on our Facebook, Twitter, and LinkedIn pages, and don't forget to sign up for our weekly additive manufacturing newsletter to get all the latest stories delivered right to your inbox.