Researchers from ETH Zurich, Empa, and EPFL have developed innovative 3D printed insoles with integrated pressure sensors that can measure foot sole pressure directly in the shoe during various activities.
This invention eliminates the need for pressure-sensitive mats, which are limited to confined spaces and don't allow for measurements during workouts or outdoor activities.
The new insoles can identify different activities such as walking, running, and climbing stairs based on pressure patterns.
Smart Soles
The insoles, sensors, and conductors are all produced in one step using a single 3D printer, making them easy to manufacture. The researchers used a blend of silicone and cellulose nanoparticles for the insole base, conductive ink with silver for the conductors, and carbon black ink for the sensors. The sensors are placed strategically where foot sole pressure is highest and protected by a layer of silicone.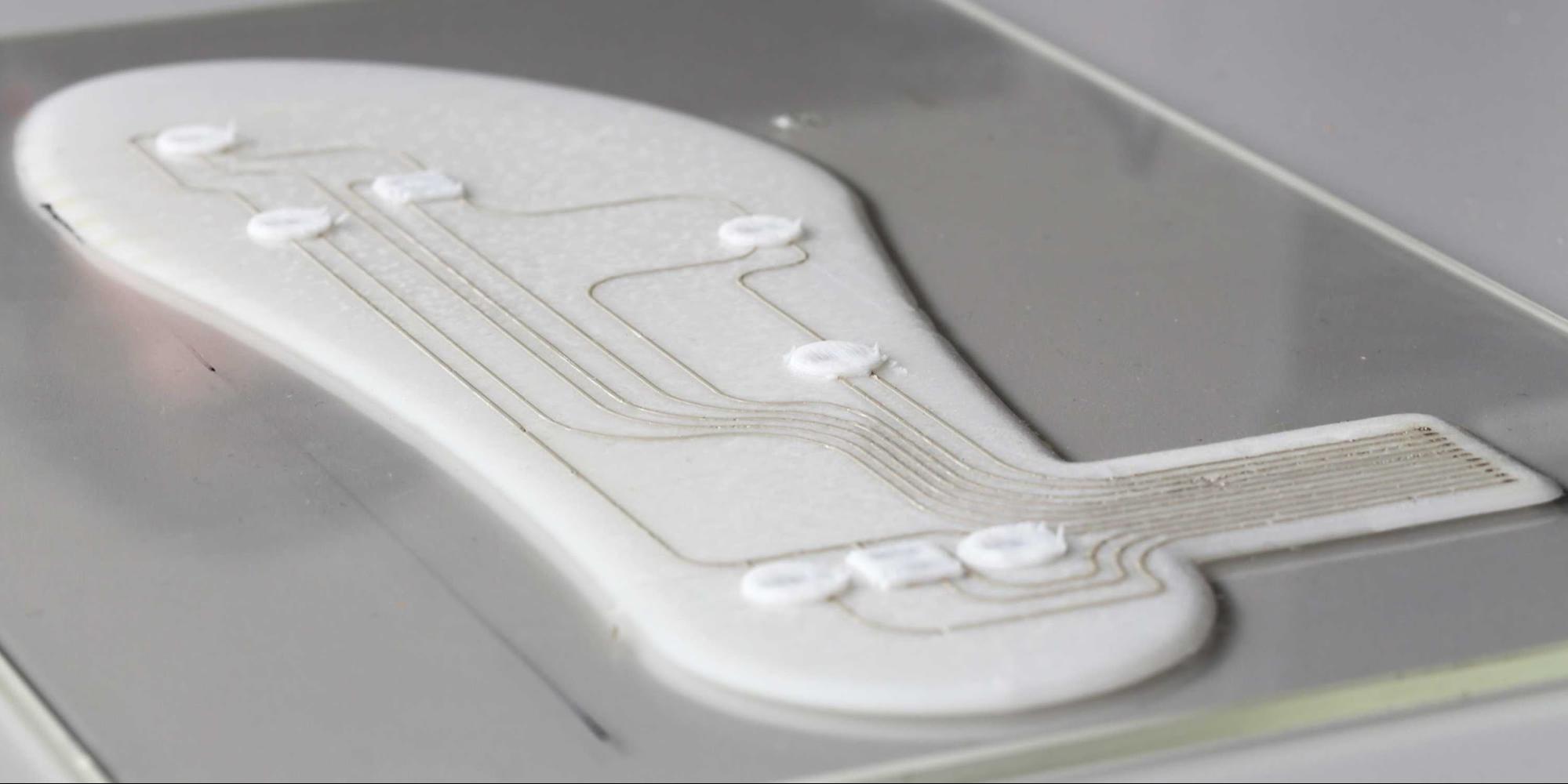 Piezo components are used as sensors for measuring normal and shear forces, converting mechanical pressure into electrical signals. The researchers have also built an interface into the sole for reading out the generated data. Currently, a cable connection is required to read the data, but the team plans to develop a wireless connection in the future.
Good for Physiotherapy
These 3D printed insoles with integrated sensors have strong market potential, especially in elite sports. They can be used by athletes or in physiotherapy to measure training progress, make adjustments to training plans, and produce permanent shoe insoles with varying hard and soft zones using 3D printing.
Although commercialization steps have not been taken yet, this invention holds significant promise for enhancing athlete performance and physiotherapy outcomes.
Come and let us know your thoughts on our Facebook, Twitter, and LinkedIn pages, and don't forget to sign up for our weekly additive manufacturing newsletter to get all the latest stories delivered right to your inbox.