A collaboration between international designers, engineers and architects has resulted in a 3D printed pavilion that blends modern technology with ancient inspiration. Taking cues from indigenous shelters, the innovative structure is designed to withstand extreme climates, making it an ideal choice for sustainable living in challenging environments.
The design and production has been facilitated by Hassell, an architectural studio, Nagami, a 3D printing company, and to.org, a collective of artists.
The pavilion's design pays homage to the traditional dwellings of indigenous populations worldwide. These ancestral shelters have long been admired for their resilience and adaptability, enabling communities to thrive in some of the harshest climatic conditions. By incorporating these time-tested principles, the pavilion's creators have successfully harnessed the potential of advanced technology to revive ancient architectural knowledge.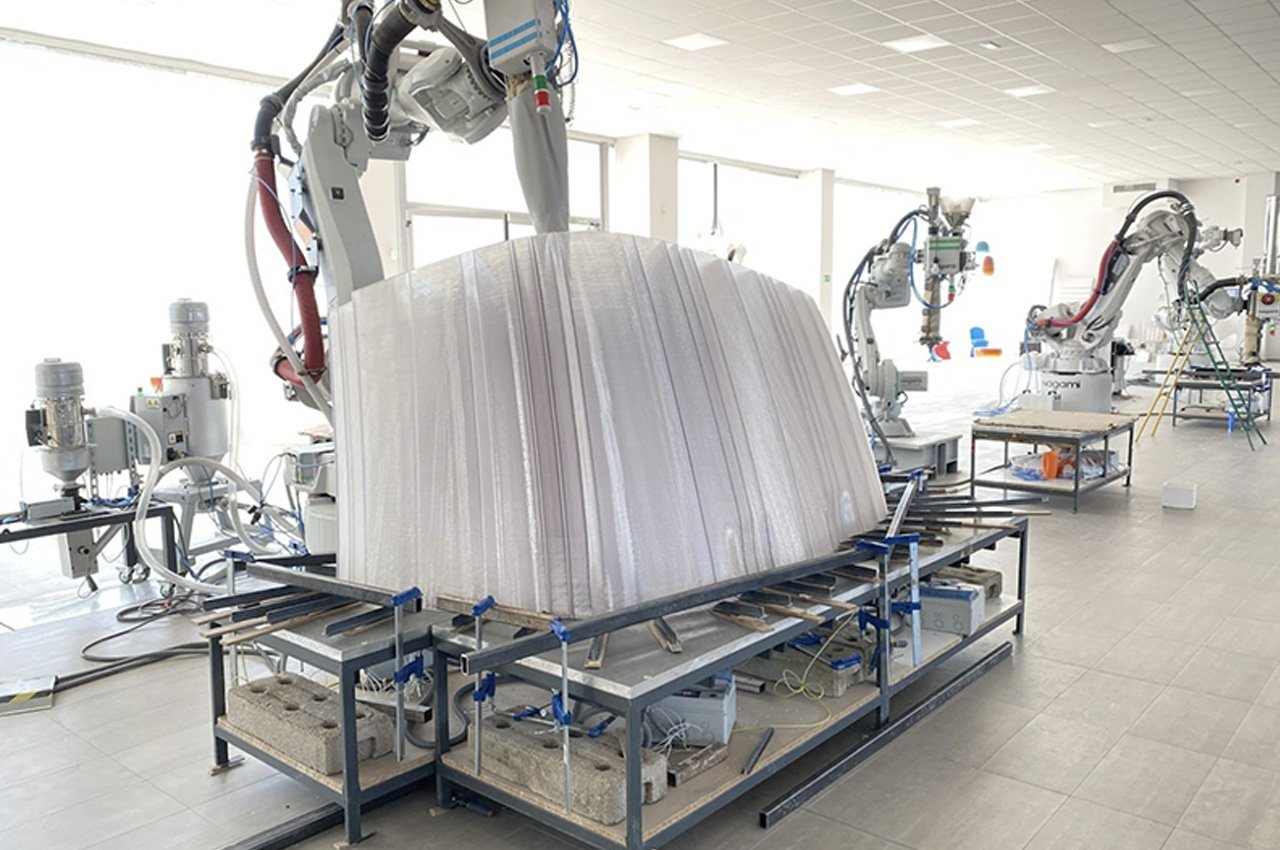 Constructed from recycled plastics, the pavilion boasts remarkable thermal properties thanks to the fins printed on the building's exterior. In colder locations, the fins trap snow which serves as insulation. In hotter climates, the same fins provide passive cooling capabilities, and serve as a means for water harvesting and ventilation.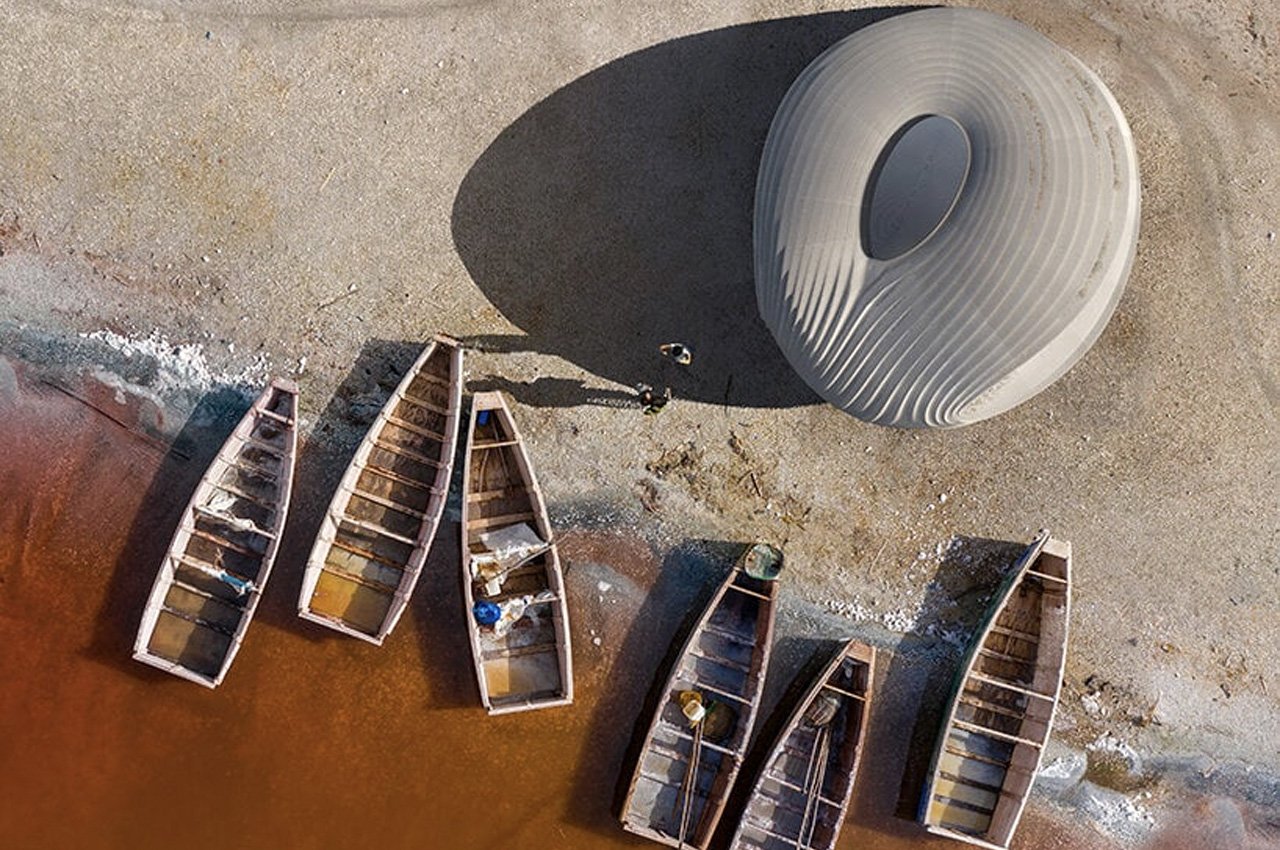 The pavilion's geometry further enhances its ability to withstand environmental pressures, allowing it to maintain stability and provide shelter even in the most demanding conditions. The structure is printed in 24 individual pieces, meaning that it can be disassembled and reassembled, making it easy to transport to remote locations.
"We have more than 5 billion metric tons of plastic waste on our planet. As 3D printing scales up into architecture and construction, we can massively increase the demand for recycled plastics and speed up the cleaning process of our oceans and landfills." said Manuel Jimenez Garcia, founder at Nagami.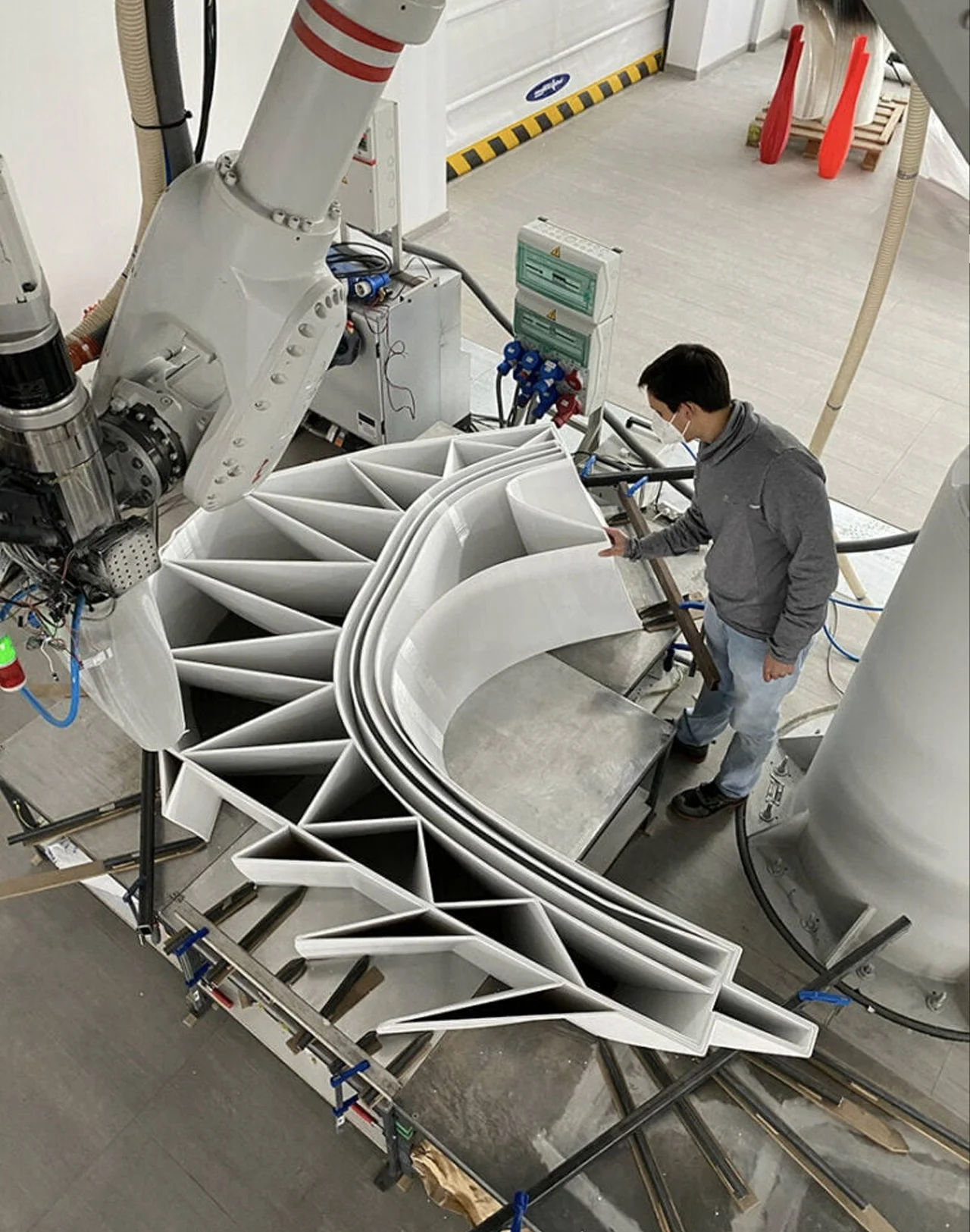 "We hope this project will contribute to inspiring a new generation of architects to truly believe that a radical change in construction, driven by eco-innovation, is truly possible."
This innovative pavilion is not only a testament to the power of 3D printing in revolutionising construction but also a shining example of how merging modern technology with traditional knowledge can lead to sustainable and resilient architectural solutions.
Come and let us know your thoughts on our Facebook, Twitter, and LinkedIn pages, and don't forget to sign up for our weekly additive manufacturing newsletter to get all the latest stories delivered right to your inbox.