Designer Jozeph Forakis has recently unveiled the world's first 3D printed superyacht, the 88-metre Pegasus concept. The yacht is designed to be sustainable and virtually invisible" thanks to mirrored facades that reflect the ocean and sky, mounted to the exterior of the yacht.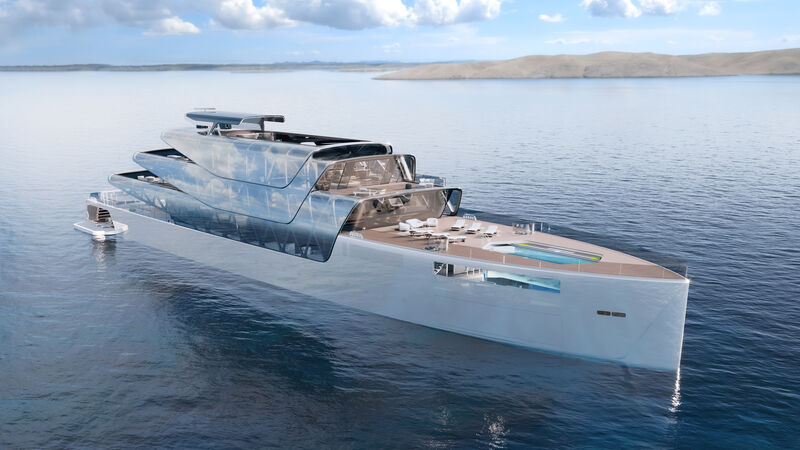 The construction of Pegasus will use robotic 3D printing to create a mesh framework, which will be more energy, waste, space and material efficient compared to conventional construction. Jozeph Forakis is known for his innovative designs and is considered a disruptive force in the superyacht industry.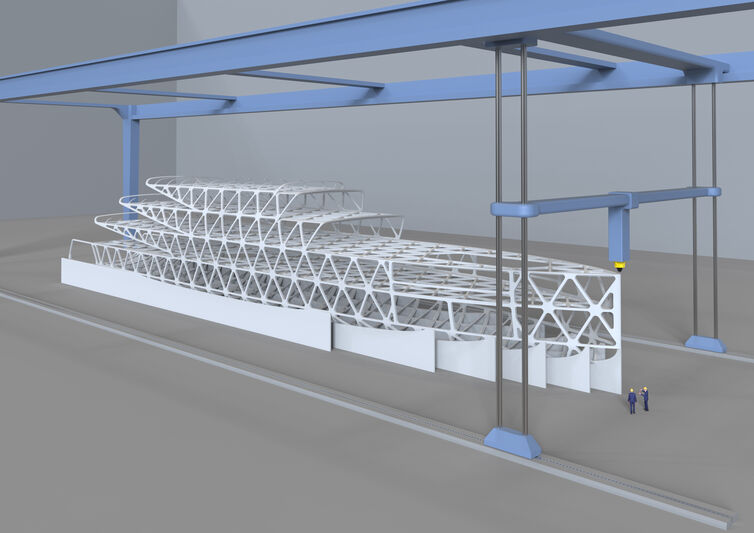 The yacht runs on solar energy, converting seawater into hydrogen, producing zero emissions and offering an infinite range.
The interior spaces of Pegasus offer a minimalist design combined with living nature, including a hydroponic garden, wellness zen garden and reflective pool. The yacht will feature a hydroponic "tree of life" that will pass through multiple decks, providing food for passengers.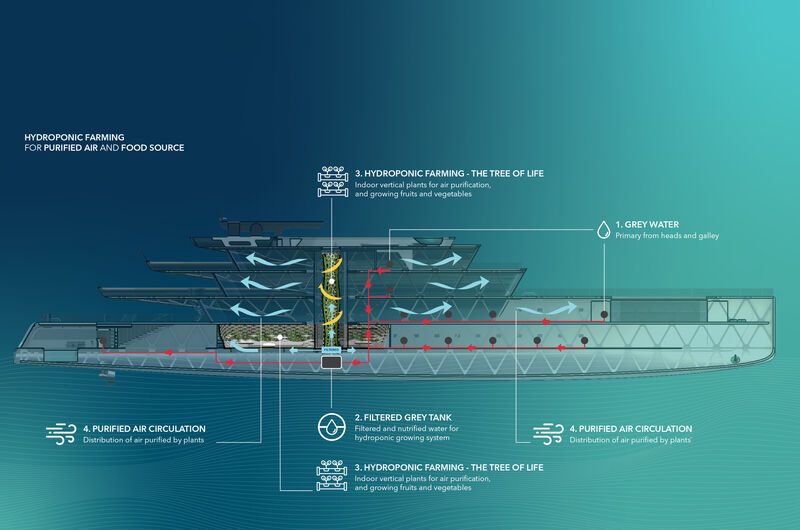 The top level is exclusive to the owner with a forward-facing primary suite and various luxurious amenities.
While Forakis has a background in biomedical research, his work as a designer has seen him working in marine architecture before, as he previously designed the CLX96 SAV – Sea Activity Vessel, which was first shown at the Fort Lauderdale International Boat Show.
What do you think of the 3D printed superyacht?
Is additive manufacturing the future of shipbuilding?
Come and let us know your thoughts on our Facebook, Twitter, and LinkedIn pages, and don't forget to sign up for our weekly additive manufacturing newsletter to get all the latest stories delivered right to your inbox.