Researchers at the Los Alamos National Laboratory have developed "switchable" high explosives that require an inert fluid, like water, to be activated, minimizing the risk of accidental detonations. The team, whose findings were published in the journal Physical Review Letters, utilized additive manufacturing techniques to create high-explosive charges with a lattice structure that cannot sustain detonation on its own. The development of these explosives aims to enhance safety for military planners, workers handling explosives, and communities close to operations such as mining and munitions.
Unintended explosions can have devastating consequences, such as the Beirut ammonium nitrate explosion in 2020 that killed over 200 people. The new technology helps ensure that unfilled high-explosive charges can be securely transported, handled, and stored without the risk of detonation.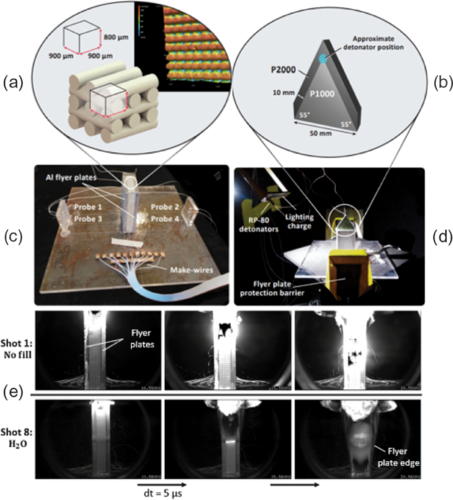 Additionally, the team discovered that altering the mechanical properties of the fluids in fluid-filled charges allowed them to tune the detonative performance of the system, demonstrating its potential for various industrial applications.
"The data suggest a tuneability allowing to optimize the energy delivery for different applications," said Cameron Brown, a scientist at Los Alamos and lead author on the paper.
"Insight into the Gurney energy and detonation velocity of filled and unfilled charges presents a path forward for quantifying the detonative performance of switchable explosives with different structural parameters, and optimizing them for mining, oil and gas exploration, blasting or military applications."
Ongoing research and data analysis will assess varying charge structures and fill fluids' performance. This advanced technology presents an opportunity to enhance industrial safety and address hazards like unexploded ordnance, often endangering civilians in conflict zones or post-conflict situations.
Come and let us know your thoughts on our Facebook, Twitter, and LinkedIn pages, and don't forget to sign up for our weekly additive manufacturing newsletter to get all the latest stories delivered right to your inbox.