Cane Creek is taking electric mountain bikes to the next level with the introduction of their 3D printed titanium Electric Wings crankset. Designed exclusively for e-MTBs (that's electric mountain bikes to the uninitiated), the Electric Wings combine the lightweight benefits of carbon cranks with the durability of alloy cranks, offering unmatched stiffness for an unparalleled riding experience.
You can see the printed cranks in all their titanium glory in the image below.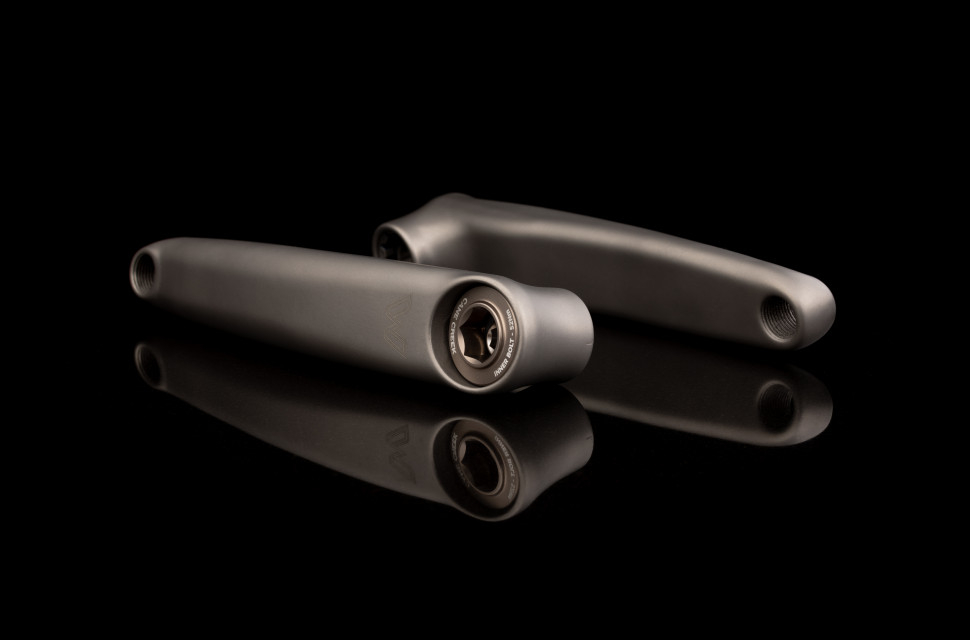 The Electric Wings are ideal for e-bike riders seeking weight savings without sacrificing durability. Riders can now power through the toughest trails with the confidence that their equipment can withstand the challenge while still maintaining optimal weight.
Compatible with e-bike drive units using an ISIS crank spindle, the Electric Wings are available in a 165mm length. With a price tag of a fairly eye watering £1,450, these premium cranks are designed for those seeking the ultimate in e-MTB performance.
To sum it all up, the innovative use of 3D-printed titanium allows for a lightweight yet durable component that can enhance the capabilities of electric mountain bikes. As stock becomes available, riders can look forward to pushing the limits of their e-MTBs with this swanky titanium component.
Come and let us know your thoughts on our Facebook, Twitter, and LinkedIn pages, and don't forget to sign up for our weekly additive manufacturing newsletter to get all the latest stories delivered right to your inbox.