The US Air Force's first certified 3D printed part might somewhat surprise you. Faced with an aging aircraft fleet, the USAF is turning to 3D printing to dramatically cut down turnaround time and cost of manufacturing spare parts. This is particularly useful as many of these planes are out of production and spare part delivery can take more than a year.
Their first certified 3D printed part is a toilet seat cover. The redesign comes from the U.S. Air Force's 60th Maintenance Squadron Travis Air Base in California. This squadron is the first unit certified to print "nonstructural parts", i.e. those that don't impact the flying capabilities of the aircraft. Using a large FDM printer (Stratasys F900), they set off to work on reinvigorating the old planes in the USAF's arsenal.
3D Printing For Aircraft Redesign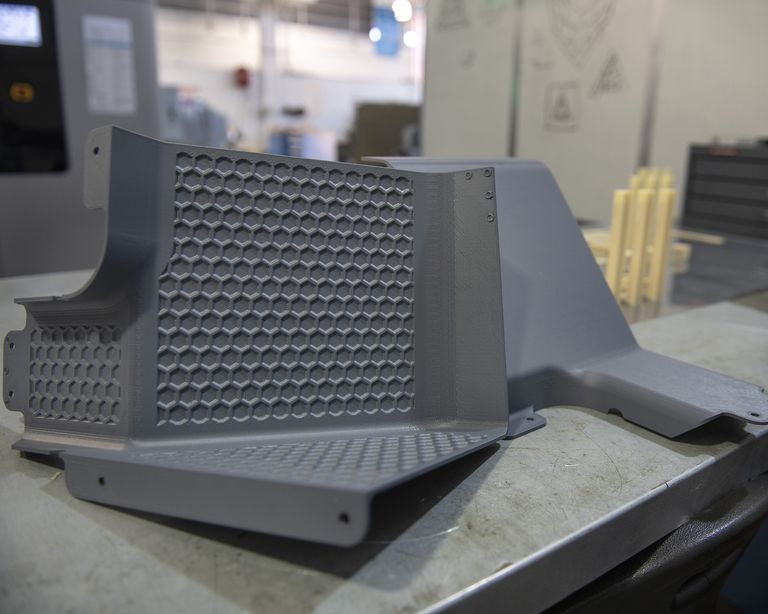 The average age of a USAF aircraft unit is roughly 28 years. This often means that various components have been out of vogue for quite a while. Even if the plans are re-workable, the delivery and production times can be excruciating, not to mention the costs. In certain cases, aircraft renovation services scour the junked planes for these sorts of components. However, with the aid of 3D printing, the acquisition time for these parts went from a year to 2 days.
The material choice for the toilet seat was Ultem 9085 due to its flame-retardant properties and high endurance. ULTEM is often used for applications in the aviation and aerospace industries.
The US Air Force has been gradually experimenting with various 3D printing technologies in different capacities. Recently, the AFRL used Thermwood's LSAM technologies for developing demonstrator tools and they've also been using 3D printing for tools in training their bomb squads. The difference with this new latrine cover is that it marks their first certified, flight-ready use of the technology. It will definitely open up the field for more extensive 3D printing.
Featured image courtesy of the USAF.