Landor & Fitch, a San Francisco-based brand consulting firm, has developed a solution to make oral care accessible to people with dexterity challenges. The company has created 3D printed toothbrush mods that are customizable and compatible with both manual and electric toothbrushes.
Product Innovation Design Director Jack Holloway said the idea for the toothbrush holder came about when the team learned that 360 million people worldwide face arthritis, carpal tunnel syndrome, and tremors daily, which make it difficult for them to hold onto standard toothbrushes. Holloway discovered that those with dexterity challenges often create "hacks" to make oral care easier, such as by adding tennis balls and string to increase the surface grip of the toothbrush.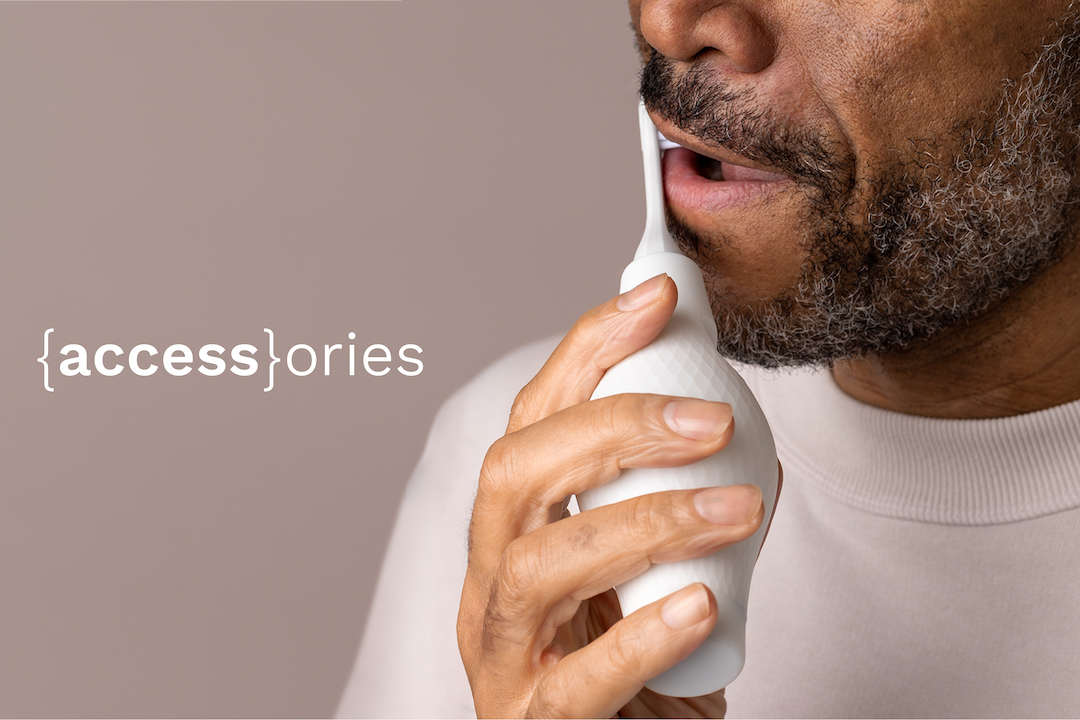 To develop the product, the design studio assembled a makers' lab with ten participants aged 19 to 67, each facing a different dexterity issue, allowing them to put early prototypes to the test and give feedback on different adaptors.
When a customer visits the website, they will go through a diagnostic journey of several questions to identify which shape, width, and texture of an adaptor will best suit their needs. Users can mix and match seven different shapes, three width diameters, and four textures to create the best fit for a manual or electric toothbrush. The adaptors will be made from a resin-based plastic that meets oral care product health requirements.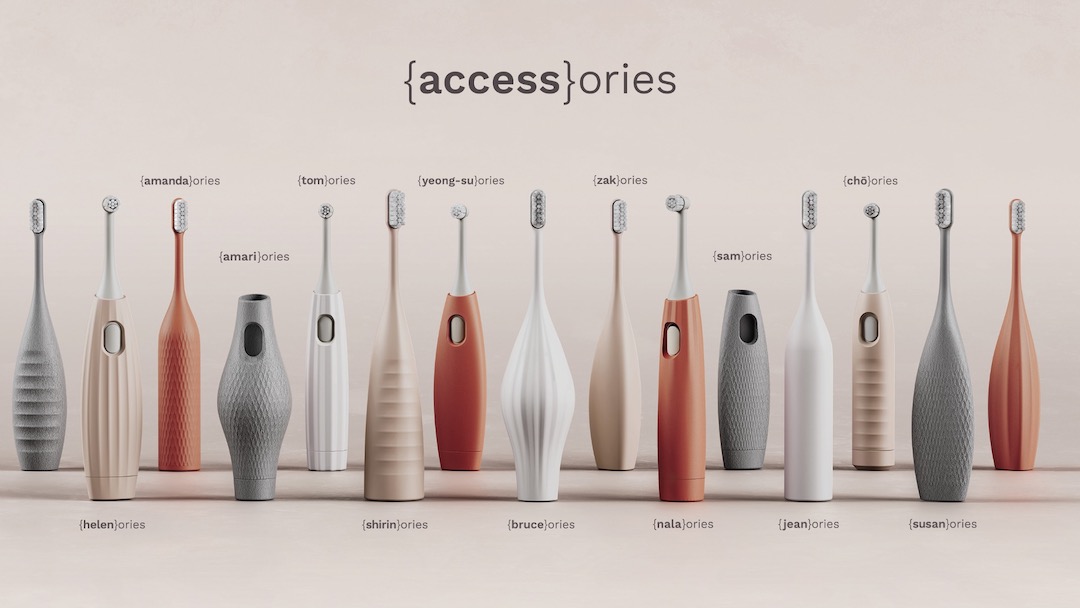 Currently not being sold, the company expects the manufacturing cost of a single product to be below £40 (US$49). Landor & Fitch is committed to moving ahead with the project, seeing potential beyond just oral care, which could be "life-changing for many people."
Come and let us know your thoughts on our Facebook, Twitter, and LinkedIn pages, and don't forget to sign up for our weekly additive manufacturing newsletter to get all the latest stories delivered right to your inbox.