6K Additive, a pioneer in sustainable materials for additive manufacturing, and Agile Space Industries, renowned in-space propulsion experts, are teaming up to elevate the future of lunar exploration. This partnership revolves around certifying 6K Additive's Ni625 powder for Agile's A2200 bipropellant hypergolic engine, a crucial component for lunar missions.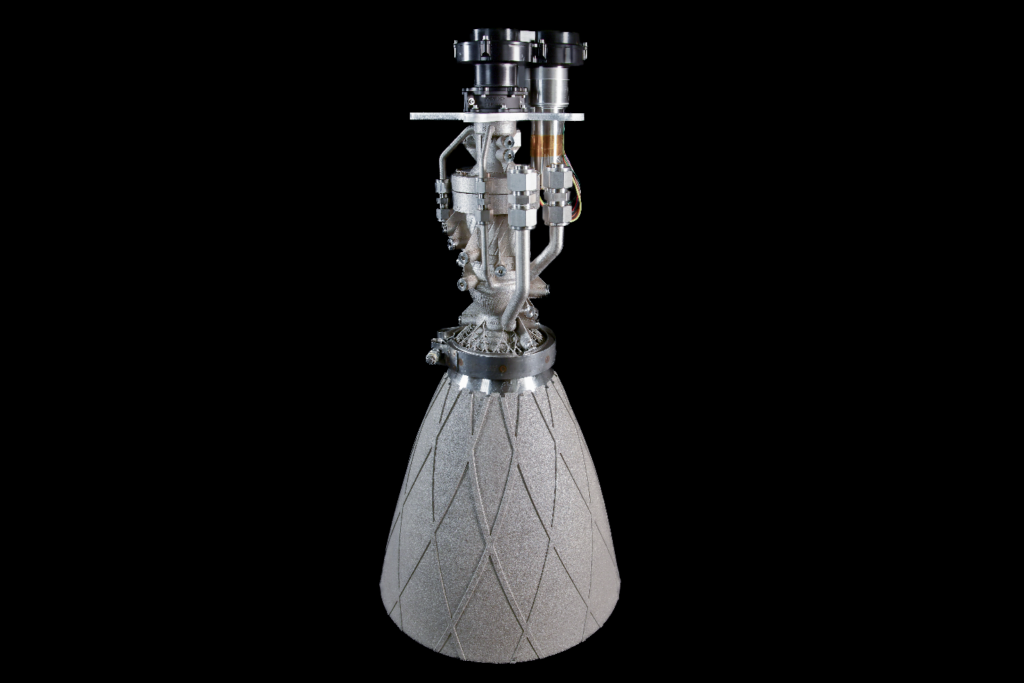 The Ni625 powder by 6K Additive is undergoing rigorous certification at Agile's manufacturing facility. The A2200 engine, designed to weigh a mere 5.9 kg yet deliver 500-lbf of thrust, relies heavily on additive manufacturing for its components. Kyle Metsger, Director of Additive Technology at Agile, highlighted the importance of high-quality powders capable of withstanding extreme conditions, emphasizing 6K Additive's role in fulfilling this requirement.
What sets Agile apart is its ability to expedite development cycles, reducing them from the usual two decades to just 12 months, thanks to the speed and adaptability of additive manufacturing. Agile's A2200 engine is engineered for demanding lunar missions, boasting specific impulse exceeding 318 seconds and a unique pintle sleeve throttling mechanism for precise control.
The engine's ability to throttle from 50% to 100% thrust in under 650 milliseconds makes it ideal for intricate lunar maneuvering. These engines will be a pivotal component of a Lunar lander vehicle, promising maximum performance and reliability.
Frank Roberts, President at 6K Additive, expressed enthusiasm about supporting space exploration while championing sustainability on Earth. Agile's commitment to environmental stewardship aligns perfectly with 6K Additive's mission to exceed customer expectations and promote sustainable practices.
Hypergolic engines differ from typical cryogenic rocket engines such as liquid oxygen/hydrogen types, as the oxidizer and fuel bipropellant components ignite upon contact with each other in the combustion chamber before being forced out of the nozzle as exhaust gas, producing thrust. These types of engines are capable of being switched on/off and throttled with great precision making them well suited for delicate maneuvering.
Come and let us know your thoughts on our Facebook, Twitter, and LinkedIn pages, and don't forget to sign up for our weekly additive manufacturing newsletter to get all the latest stories delivered right to your inbox.