A team of researchers from the US have developed a flexible soft-robotic hand exoskeleton to aid stroke patients in relearning tasks that require manual dexterity and coordination. The glove, equipped with tactile sensors, soft actuators, and artificial intelligence, can assist patients in relearning skills such as playing the piano. You can see the glove in the image below.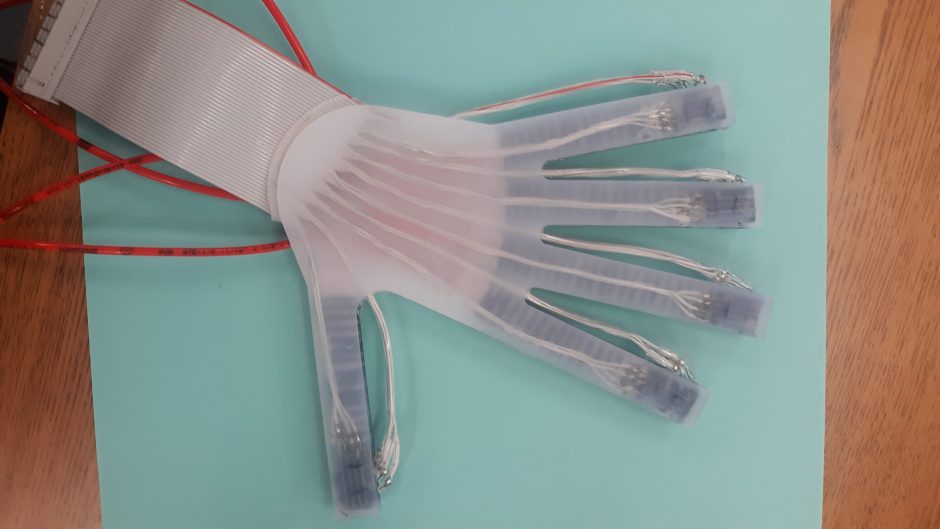 Stroke is a major cause of disability, affecting millions of people each year. Rehabilitation is crucial for stroke patients to regain language and motor function, and music therapy has been shown to be beneficial. However, for stroke patients with a musical background, relearning to play music is a unique challenge. The robo-glove utilizes soft robotics to help stroke patients relearn playing music and other tasks that require dexterity and coordination.
The glove, weighing only 191g, is custom-made to fit each wearer's hand anatomy. Soft pneumatic actuators generate natural hand movements, and flexible sensors in the fingertips provide tactile sensations. The glove can be programmed to differentiate between correct and incorrect piano play, enabling personalized rehabilitation. The soft parts were casted with Dragon Skin silicone, and 3D printing was used to create PVA the molds, as you can see in the image below.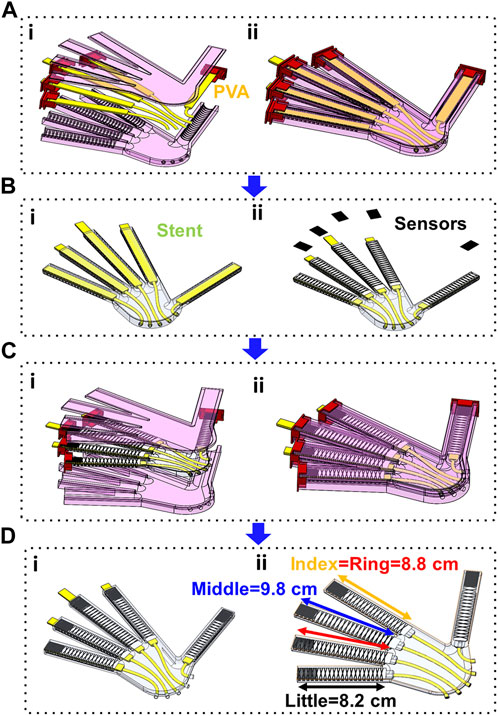 The authors envision a future where patients wear a pair of these gloves to regain dexterity, motor skills, and coordination in both hands. Challenges do remain in improving tactile sensing accuracy, enhancing adaptability and dexterity, and refining machine learning algorithms for better user interaction.
You can learn more about the project in the Frontiers in Robotics and AI journal, at this link.
Source: Frontiers
Come and let us know your thoughts on our Facebook, Twitter, and LinkedIn pages, and don't forget to sign up for our weekly additive manufacturing newsletter to get all the latest stories delivered right to your inbox.