Texas-based company Hive3D Builders has recently unveiled a carbon-neutral material that serves as a stronger alternative to traditional cement. Their new substance has the potential to reduce construction's CO2 emissions by a staggering 93%, making additive manufacturing even more sustainable and paving the way for a global construction revolution.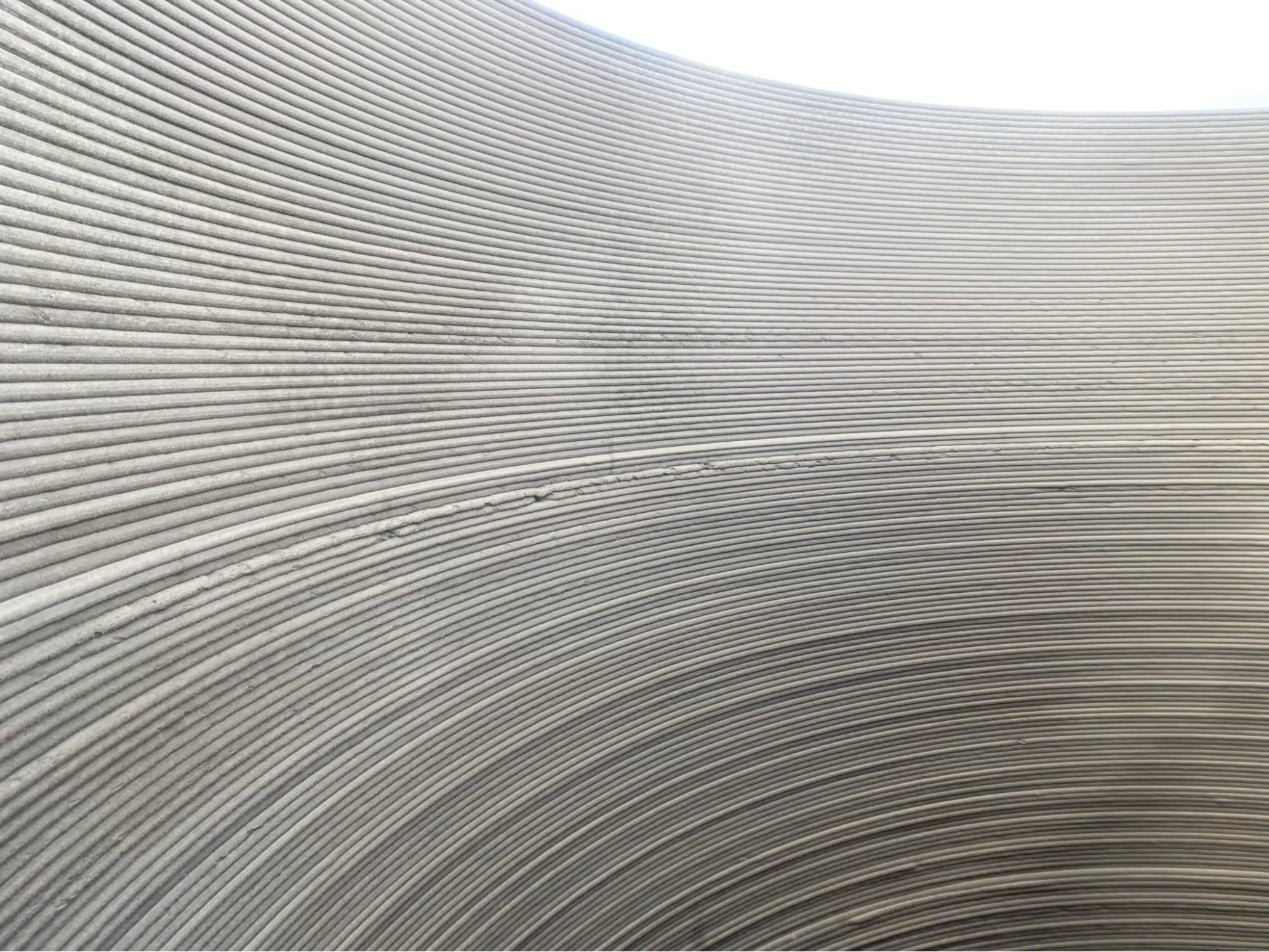 The construction industry has long grappled with environmental concerns, with traditional concrete production contributing to 8% of global greenhouse gas emissions. However, 3D concrete printing technology has proven to have a lower carbon footprint due to reduced material usage and waste production. Companies like CyBe Construction, the manufacturer of Hive3D Builders' printers, have already pioneered eco-friendly building materials with up to 32% fewer CO2 emissions.
Carbon-Neutral
Hive3D Builders has taken the production of eco-friendly building materials to the next level by collaborating with Eco Materials and Green Cement. They have developed a low-cost geopolymer cement replacement that boasts an impressive 93% reduction in CO2 emissions. Geopolymers are sustainable building materials that require less energy and produce fewer carbon dioxide emissions than traditional cement. By combining this carbon-neutral material with 3D concrete printing, Hive3D Builders has unlocked tremendous potential for reducing carbon emissions in the construction process.
In addition to its environmental benefits, the carbon-neutral material offers superior strength and durability. The geopolymer's desirable properties, such as excellent strength, high durability, and outstanding fire resistance, contribute to the material's impressive performance. This enhanced adhesion makes it an attractive alternative to traditional cement, enabling the construction of more resilient structures.
Lower Costs
While 3D concrete printing materials typically have higher costs compared to regular concrete, Hive3D Builders has developed a unique system to lower material costs. By automatically mixing the cement replacement on-site with locally sourced aggregates, they have managed to reduce the price of their printing mortar to a third of commercially available options. This cost advantage may encourage hesitant construction companies to adopt 3D concrete printing as a cheaper, faster, and more sustainable alternative to traditional methods.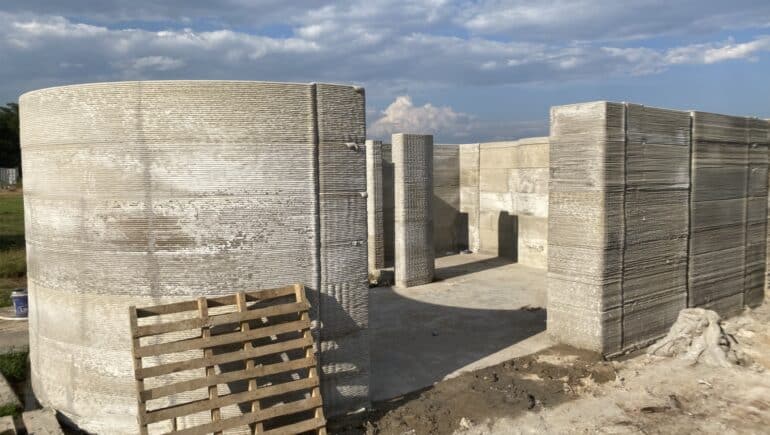 The reluctance of construction companies to adopt new building technologies has hindered the widespread adoption of 3D concrete printing. While 3D printing does allow reduction in labor costs, the price of materials has still been off putting. However, with Hive3D Builders' low-cost, carbon-neutral material and its proven sustainability and superior strength, the construction industry may finally be persuaded to embrace additive manufacturing.
Come and let us know your thoughts on our Facebook, Twitter, and LinkedIn pages, and don't forget to sign up for our weekly additive manufacturing newsletter to get all the latest stories delivered right to your inbox.