Abu Dhabi University (ADU) has launched a 3D Concrete Printing Research Lab, located on the university's campus. It is the fruit of the ADU's recent win in the ASPIRE grant awarded by the Advanced Technology Research Council in the UAE. The research team led by Dr. Samer Al Martini and Dr. Reem Sabouni received the grant to study the application of 3D concrete technology for the UAE construction industry to help promote sustainability in the UAE's construction sectors.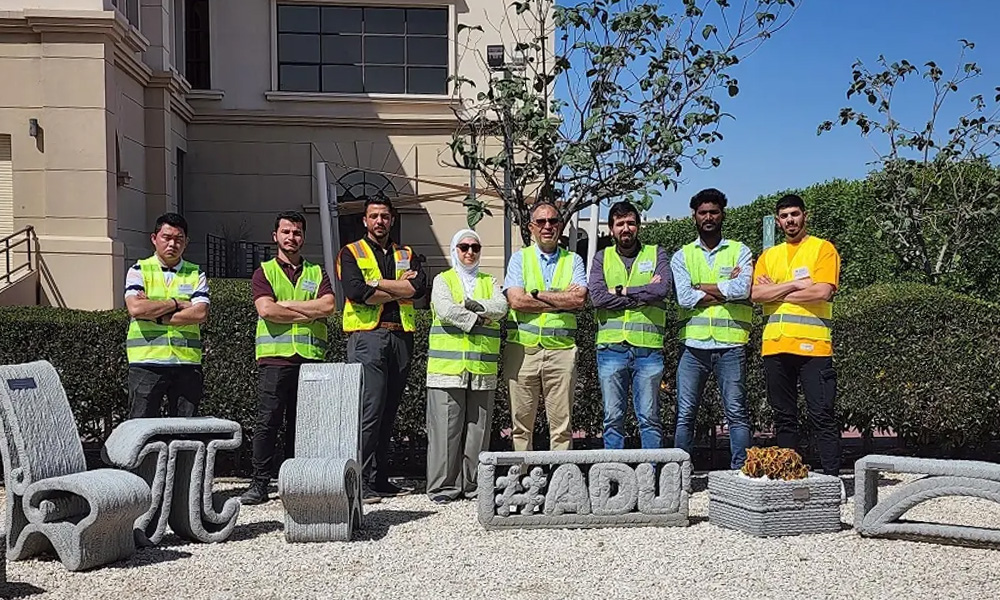 The Lab is part of ADU's effort to provide students with state-of-the-art equipment, innovative learning opportunities, and the latest technologies to develop their skills and prepare them for future careers. It will also contribute to ADU's sustainability efforts by reducing waste and material usage, promoting energy efficiency, and encouraging innovative designs among faculty and students.
"At ADU, we maximize our innovation efforts to provide students, faculty and the wider UAE community with sustainable and inclusive solutions to industry-focused challenges," said ADU Chancellor Professor Ghassan Aouad.
"Additionally, we aim to provide a well-rounded educational experience and the latest innovative technologies to develop our student's futuristic skillset and prepare a generation of researchers and innovators.".
ADU's 3D Concrete Printing Lab offers state-of-the-art printing equipment, including the first 3D Concrete Gantry Lab printer in a UAE university.
Come and let us know your thoughts on our Facebook, Twitter, and LinkedIn pages, and don't forget to sign up for our weekly additive manufacturing newsletter to get all the latest stories delivered right to your inbox.