Airbus and Oerlikon have announced a significant milestone in their ten-year collaboration by successfully industrializing the additive manufacturing (AM) process for antenna clusters used in communication satellites. This breakthrough has led to a €3.8 million contract for the production of these satellite components. The aluminum antenna clusters, manufactured using laser powder bed fusion technology, will be deployed in next-generation communication satellites to facilitate the transmission and reception of communication and data signals.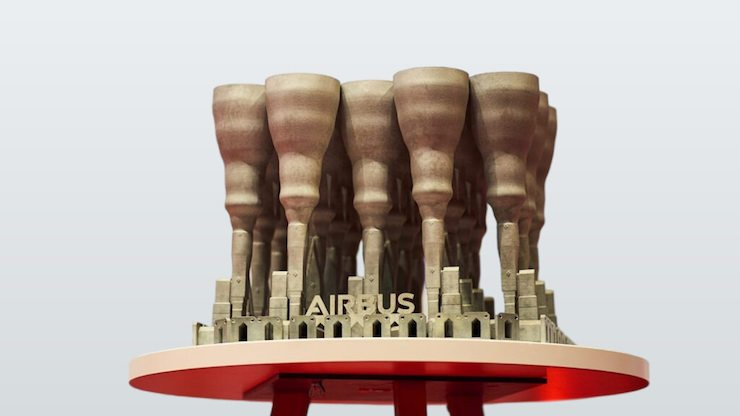 The integration of additive manufacturing in space applications brings various benefits, including weight reduction and shorter production lead times. In the case of antenna clusters, the time required for manufacturing can be reduced from six months to just a few weeks compared to traditional methods. The collaboration between Airbus and Oerlikon has enabled the production of accurate and high-quality components that meet the stringent requirements of Airbus and the European Space Agency (ESA) standards for satellites.
In addition to 3D printing, Oerlikon AM has also played a crucial role in post-processing and surface finish optimization. As a comprehensive service provider, Oerlikon AM offers a range of services such as precision CNC milling, quality assurance, assembly, and customized logistics. The company is a registered and qualified supplier to Airbus and undergoes annual audits to ensure compliance.
The achievement showcases the importance of technical cooperation and understanding between partners in the design and manufacturing process. The integration of advanced technologies like additive manufacturing not only revolutionizes the production of satellite components but also contributes to the overall improvement of mass, reliability, and sustainability of space systems.
Oerlikon will be showcasing their antenna cluster at the Paris Air Show, providing an opportunity to meet the developers and learn more about their collaboration.
Come and let us know your thoughts on our Facebook, Twitter, and LinkedIn pages, and don't forget to sign up for our weekly additive manufacturing newsletter to get all the latest stories delivered right to your inbox.