Oh, how times change!
If you had tried to make a small plastic electric vehicle 35 years ago, you would have been pilloried and mocked relentlessly.
Just ask home computer pioneer Sir Clive Sinclair, who in 1985 released his Sinclair C5 e-trike and got that exact same response. It seemed that some folks had issues with sitting in a battery/pedal powered recumbent tricycle with truck wheels roaring by at mere inches from their petrified heads…
While the C5 debacle buried the idea of actually useful urban EV products for decades, the idea of small, fuel efficient concepts has been kept alive and kicking in the Shell Eco-marathon.
The marathon has been running for many years now and has been used as a platform for student teams to push the envelope in terms of fuel economy, and this year a team from Saskatchewan Polytechnic has taken an award for innovation in 3D printing.
The 107 kg plastic urban concept vehicle looks like a cross between an egg and the aforementioned doomed Sinclair C5, and you can see what their entry looks like in the image below.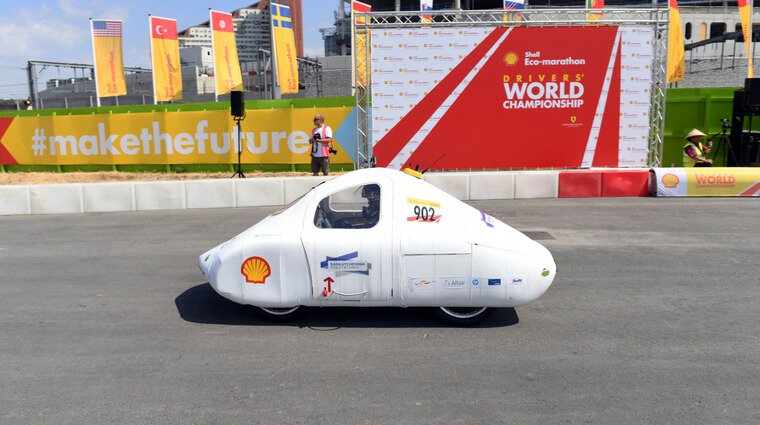 The team built two versions of the vehicle to compete in the marathon.
The little EV was printed from pieces of plastic (with low infill) and was assembled together into the structure you see in the image above.
"The material that we used is called lightweight PLA which is a relatively new 3D printing material," said Tim Muench, program head for design and manufacturing engineering technology at Saskatchewan Polytechnic.
"It's about one-third the weight of normal 3D printed material and it of course uses about a third of the amount of materials so in the end there's less material that needs to be recycled."
The structural members were made from recycled carbon fiber hockey sticks in order to keep the weight of the vehicle down to decrease rolling resistance and increase range.
In addition to the reused hockey sticks, the team repurposed other items to keep costs and weight down. For example, the starter motor is made from an electric drill and a plastic drinks bottle was used to pressurize the fuel system. It uses a 35cc Honda ice auger motor (for drilling holes in ice) producing a very mild 1.25 horsepower.
Unfortunately, due to the weather on the day of the marathon, the team were unable to compete. They did pick up the technical innovation award however (for use of AM) and as they have been entering the race since 2017, they have ranked highly in previous races, having received silver in the 2018 marathon.
You can see that race finish in the video below.
In addition to the innovation award, the team had their car assessed and were unofficially 4th highest in terms of fuel efficiency, managing to eke out a staggering 372 miles per gallon from their tiny engine and lightweight vehicle.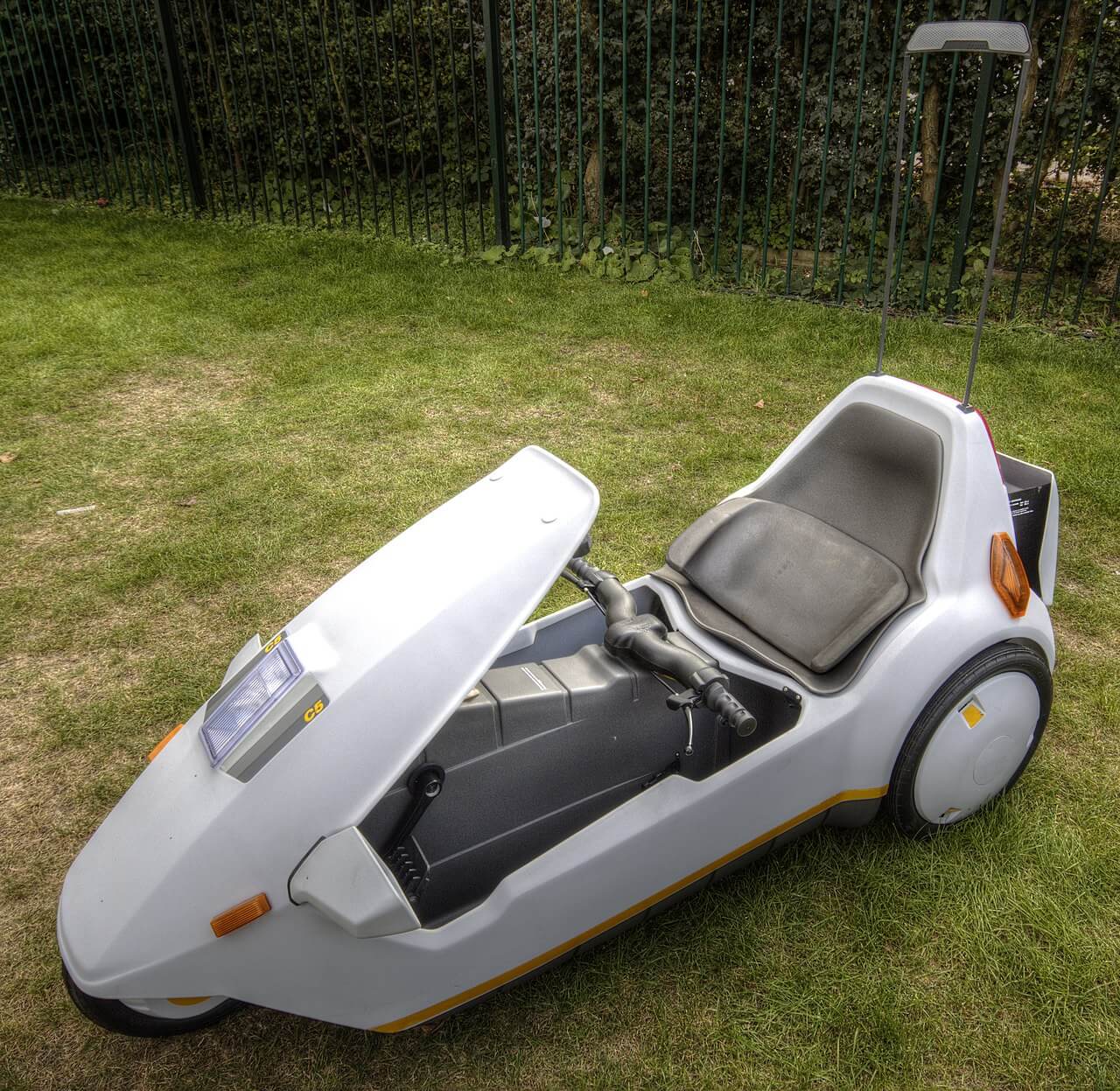 Would you purchase an urban vehicle like this? It has a little space for luggage!
Has the public stopped laughing at the C5 to give these mini electric urban vehicles another chance?