Kazakh designer Daniyar Uderbekov has unveiled his latest furniture collection, the Danik's Felt Armchair, inspired by nomadic lifestyles and the traditional design of Kazakh yurts. With a focus on sustainability, Uderbekov's collection aims to capture the essence of a natural and inviting environment desired by modern individuals.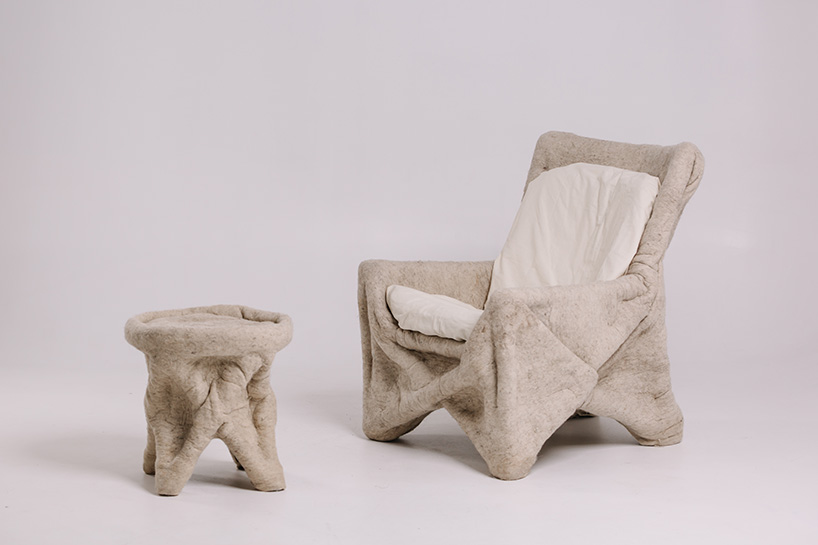 The armchair and ottoman in this collection are constructed using a single large piece of consciously-sourced felt, wrapped around a 3D printed frame for durability. The feedstock used for the frame is some form of wood-based printing material.
The centerpiece of the collection is the Woi-Lok chair and ottoman, which pay tribute to Kazakh culture and the iconic yurt. The chair's self-supporting frame, combines minimal material usage with structural rigidity, resulting in a visually unique form. The upholstery is made from a breathable and durable felt that has been used for centuries. Felt is also an ethical choice as it is sourced from animals responsibly.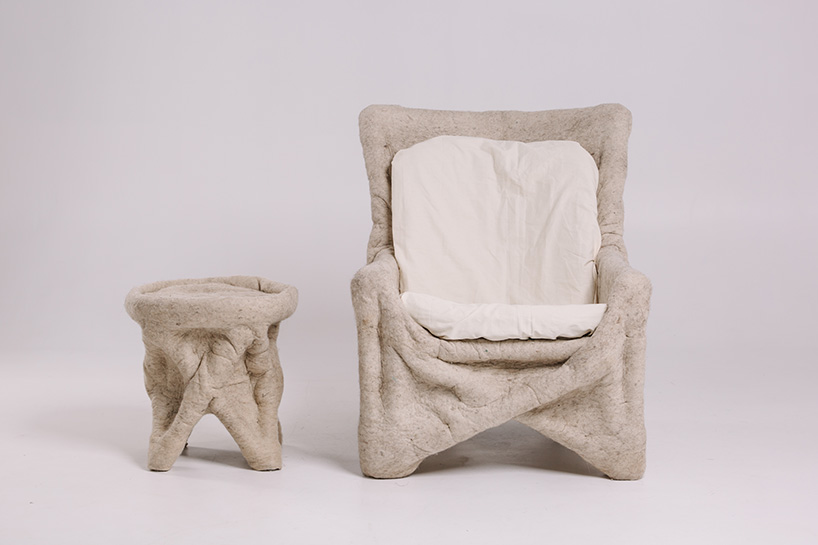 In addition, Uderbekov has incorporated DIY principles into the collection, allowing each piece to be easily assembled like a construction set without the need for additional tools.
These pieces are designed to last 70-80 years, offering longevity of use. When their service life ends, the biodegradable materials used in their production can be easily disposed of, benefiting the environment by enriching the soil.
Come and let us know your thoughts on our Facebook, Twitter, and LinkedIn pages, and don't forget to sign up for our weekly additive manufacturing newsletter to get all the latest stories delivered right to your inbox.