1000 Kelvin, a developer of AI solutions for 3D printing, has announced the commercial availability of AMAIZE, its AI-powered 3D printing software. Unveiled at the Formnext exhibition, AMAIZE is designed to optimize print recipes for metal and polymer 3D printing. This cloud-based solution automates the correction of thermo-mechanical issues, enhancing first-time print accuracy and reducing the need for multiple iterations and finite element simulations.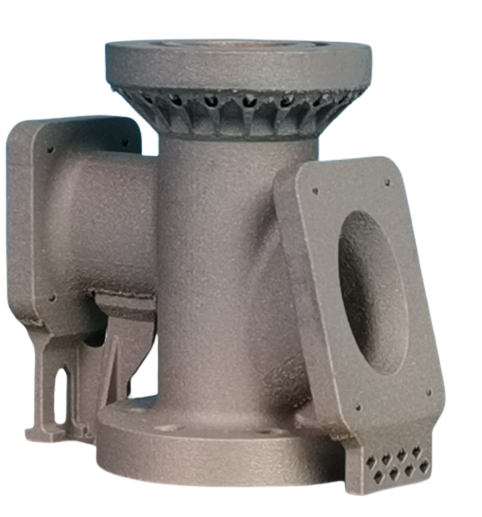 "The manufacturing and production sector accounts for one-fifth of global carbon emissions and 54% of the world's energy usage," said Omar Fergani, co-founder and CEO of 1000 Kelvin.
"3D printing has the unique ability to address these issues, but not until it works consistently. By improving the efficiency and reducing the waste associated with 3D printing, while making the technology easier to use, AMAIZE contributes to a more sustainable future."
The software has been adopted by various industries, including energy, aerospace, and contract manufacturing. Notably, an unnamed rocket launch provider utilized AMAIZE to resolve thermal management issues, leading to a significant reduction in print failures, support structures, and overall cost per part. This showcases AMAIZE's potential in enhancing the quality and performance of 3D-printed parts.
1000 Kelvin's growth, supported by $3 million in funding, emphasizes its expansion into the U.S. market, particularly in aerospace and defense sectors. The integration of AMAIZE with commercial 3D printer manufacturers like EOS and SLM Solutions further solidifies its presence in the industry. As AMAIZE gains traction, its impact on the 3D printing industry could be substantial. Its AI-driven approach to optimizing printing processes might become a standard in reducing waste and improving efficiency.
Come and let us know your thoughts on our Facebook, X, and LinkedIn pages, and don't forget to sign up for our weekly additive manufacturing newsletter to get all the latest stories delivered right to your inbox.