America Makes will open its third Satellite Center in Kansas at Wichita State University's (WSU) National Institute for Aviation Research (NIAR). The new facility will join the Texas A&M and the University of Texas at El Paso's (UTEP) W.M. Keck Center for 3D Innovation locations in researching and developing advanced manufacturing technologies, though the new facility will focus on aerospace applications.
America Makes is a national accelerator for additive manufacturing that's managed by the National Center for Defense Manufacturing and Machining (NCDMM). There are over 220 member organizations, and WSU is already a Platinum-level member so they're an obvious choice for the Satellite Center.
"On behalf of all of us at America Makes, we are pleased to announce the selection of NIAR as the site of our third America Makes Satellite Center," said America Makes Executive Director John Wilczynski. "For more than 30 years, NIAR has made a name for itself as the most capable university-based aviation research center in the United States, providing research, design, testing, certification, and training to the aviation manufacturing industries."
NIAR Pushing Boundaries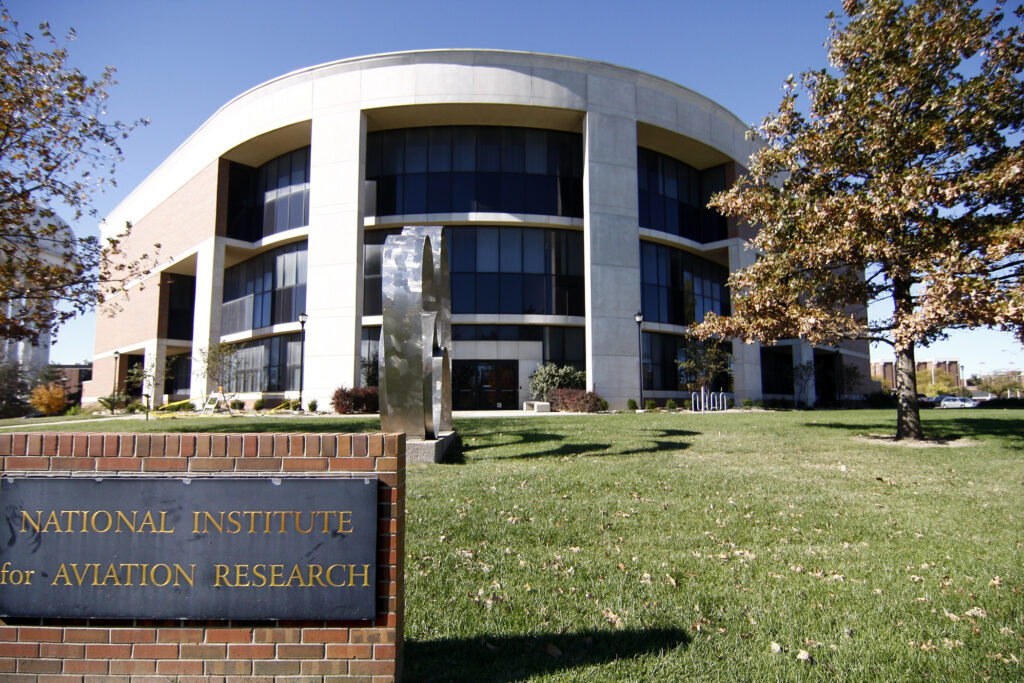 Because WSU is home to NIAR, they're specifically positioned to push the boundaries of 3D printing aviation and aerospace components. From fuel nozzles to instrumentation housing, AM parts can reduce weight and improve the form of various aviation systems. Wilczynski explains, "As our next America Makes Satellite Center, NIAR will have the unique distinction of being our first industry-specific Satellite Center solely focused on advancing the use of additive manufacturing within the aerospace industry. We are excited for this enhanced collaborative partnership with NIAR to get underway."
NIAR is made up of 20 labs that work with large aerospace OEMs and is also home to the National Center for Advanced Materials Performance (NCAMP) and the Federal Aviation Administration (FAA) Center of Excellence for Composites and Advanced Materials (CECAM). If there's a hub for aviation and aerospace research, it's NIAR.
A major objective of the new center will be to create certification/qualification procedures and processes for 3D printing aerospace components. America Makes Director of Partnerships and Community Relations Erin O'Donnell stated, "Our goal for the Satellite Centers is to leverage the existing collaborative partnerships and further grow them into a larger ecosystem of additive specialization. With NIAR joining the America Makes Satellite Center infrastructure, we are very excited to focus on certifying and qualifying additive technologies within the aerospace sector. The outcomes of such an effort are poised to have a tremendous impact on our membership community, the aerospace sector, and the additive manufacturing industry."
When organizations with deep pockets create certification programs, it allows smaller firms to begin fabricating for the big aerospace companies, which in turn provides those aerospace companies with more competitive pricing and faster turnaround times. These collaborative efforts between government, university, and private entities to expand AM use result in a win-win for everyone.