Ankit Aerospace, an Indian firm, has announced that it will be using Electron Beam Additive Manufacturing (EBAM) technology to 3D print grid fins for India's Gaganyaan mission. These 3D printed grid fins will help keep astronauts safe in the event of a launch failure. The grid fins are essential to stabilize the crew module and rescue the crew during an emergency on the launch pad or in the initial stage of flight.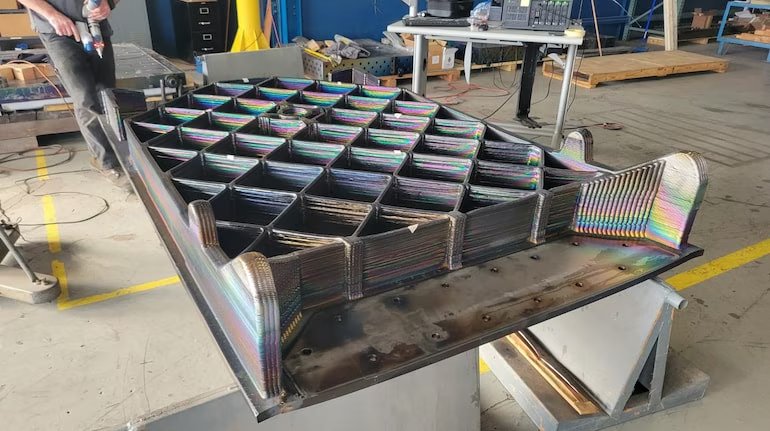 The use of 3D printing technology has significantly reduced the buy to fly ratio, making it more cost-effective and efficient than traditional manufacturing processes. Ankit Aerospace has been using additive manufacturing to reduce the amount of titanium for the mission. The resulting grid fin is a near net-shaped component that requires very little material removal to be ready for use.
"In the past, traditionally, it used to begin with a big block of metal and one would carve out everything, including what was not needed — just how a sculpture is carved out of a whole stone," said Ankit Patel, CEO at Ankit Aerospace.
"On the other hand, when you talk about 3D-printing or additives, you only start with the amount of material you need and you deposit in the shape you require, that's what we did on a large scale."
If the 3D printed grid fins are approved by the Indian Space Research Organisation (ISRO), more of them are likely to be produced for India's mission. The goal is to leverage this technology for other projects in the country, and as additive manufacturing becomes more mainstream, opportunities for fabricating large structures within the country will open up.
Come and let us know your thoughts on our Facebook, Twitter, and LinkedIn pages, and don't forget to sign up for our weekly additive manufacturing newsletter to get all the latest stories delivered right to your inbox.