Anycubic has recently entered the 3D printed cycling hardware arena by sponsoring Italian bike manufacturer T°Red. Specifically the printer manufacturer has been collaborating on T°Red's Falcon project, which is a development project directly related to the Paris 2024 Olympics.
Read on to know more about the collaboration.
Falcon Project
The Falcon Project promises to change how the bicycle is developed for athletes.
This collaboration has demonstrated the advantage of 3D printing in prototyping and definitive production in the cycling field and has permitted higher degrees of customization in cycle hardware manufacture. This is especially useful in competitive cycling where there is no one-size-fits-all solution.
The Falcon Project includes work on research and development of new materials, new production techniques, new design, and the design of exclusive parts and components.
Anycubic has contributed their expertise in 3D printing and has introduced the Italian bike manufacturer to their Anycubic Kobra Max 3D printer.
The project was first unveiled by T°Red at a live broadcast at the Cariplo Factory in Milan on May 9, 2022. The Anycubic Kobra Max was introduced as the prototype printer of choice by the company at the announcement.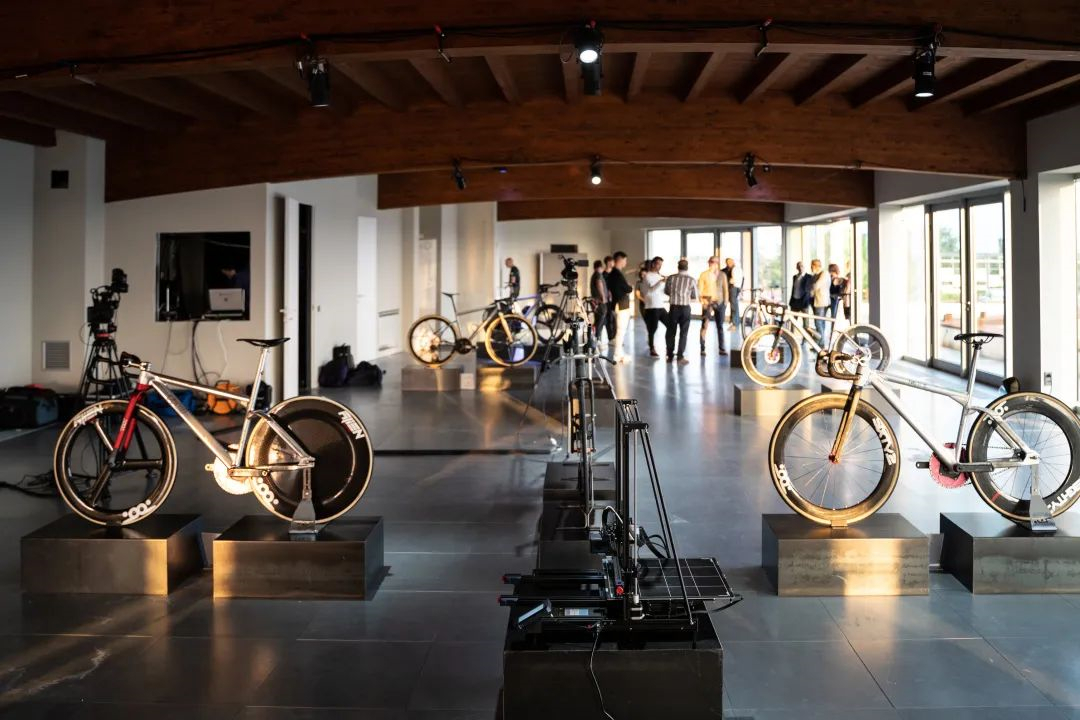 The parts are first designed to a high degree of customisation according to each cyclist.
Currently, T°Red's laboratories mainly use consumer desktop FDM 3D printers such as Anycubic's Chiron and others.
Maxing Production Capacity
To meet the team's requirement of extending the use of rapid prototyping to standard parts, the T°Red team moved to Anycubic Kobra Max. This machine could enable them to try up to 5-6 prototypes and help them find the best custom solution for each athlete.
The increased production capacity has helped to accelerate the process for each cyclist with a higher number of iterations in a shorter time.
"What fascinates me about this 3D-printed bike is that it has been the way to see, test, and try many different solutions," said Romolo Stanco, designer on the T°Red bike team.
"For some parts that need a larger printer to be printed, the Kobra Max has been the perfect choice to quickly create the particulars in our labs".
"After development and testing in our laboratory and in the wind tunnel, we could print out the final parts in metal additive manufacturing (Scalmalloy or Titanium)," said Stanco.
"For us, it is essential to use rapid tools, the automatic printed calibration system. for example, it allows you to be immediately operational and have precision in executing even substantial pieces."
The use of the Kobra Max 3D printer in the Falcon project has demonstrated that 3D printers are changing the cycling industry, as we have seen more in the past couple of years.
With the help of 3D printers, athletes themselves can potentially unleash their creativity and designs, thus breeding innovation in the cycling field.
You can read more about the Anycubic Kobra Max over at this link.