Anycubic has today launched their latest resin-based LCD 3D printers, which includes a 6K resolution desktop model and also a budget friendly 4K version.
Read on to know more about the new duo of resin printers!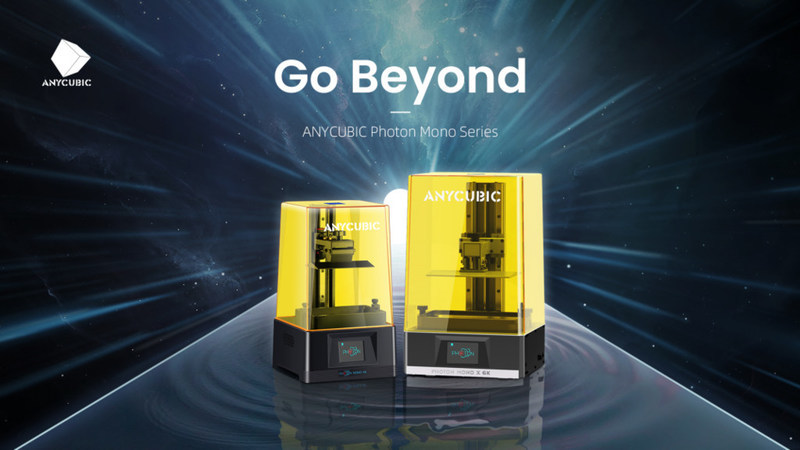 High Resolution Resin
First up, let's take a look at the 6K resin printer which is called the Anycubic Photon Mono X 6K.
The Photon Mono X 6K is the first 9.25-inch 6K desktop model available, and comes with a much-improved 5,760 x 3,600 pixels and print resolution of up to 34 microns, which offers superior quality printing. Great news for you wargaming miniature fans out there who crave the extra detail on the little miniature faces!
Additionally the Photon Mono X 6K features an industry-leading 350:1 black and white contrast screen, enabling it to print models with extremely sharp, clear edges and corners. Sweet!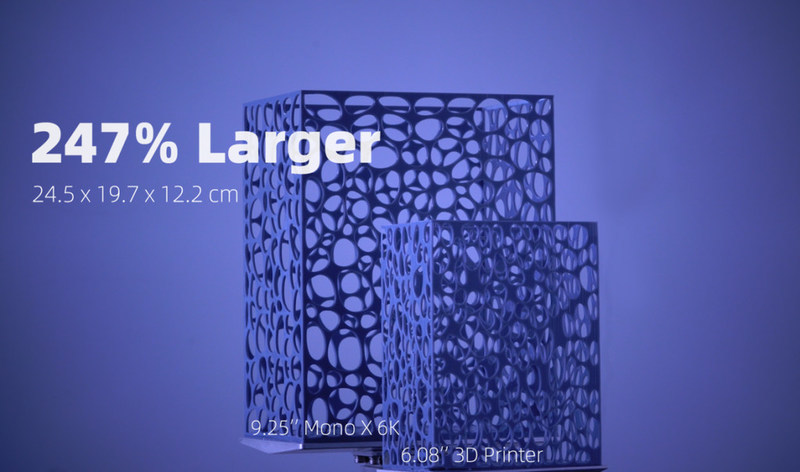 Equipped with its 9.25-inch 6K LCD screen, the Photon Mono X 6K has a significant print volume, up to 9.6 x 7.8 x 4.8 inch (24.5 x 19.7 x 12.2 cm) print area, which is 247% larger than 6.08-inch 3D printers, opening up the possibility for significantly larger prints.
Faster
With 15 bright LED lights and a high light transmittance screen, the Photon Mono X 6K can work at a super fast speed. It needs only 1.5 hours to print a 12mm garage kit at the maximal printing speed, saving 4.5 hours compared to the Anycubic Photon, and 1.5 hours over other bog standard 6.8-inch 3D printers.
Yes, we said it. All other printers are bog standard in comparison!
"The release of Anycubic Photon Mono X 6K is the sequel to the success of Anycubic Photon Mono X, demonstrating our philosophy of constantly listening to customers and our hard work to advance product performance to meet customers' strict criteria for printing quality," said James Ouyang, Vice President of Anycubic..
"The launch brings us closer to the dream of helping people unleash their creativity and turn their imagination into reality."
Cost Effective
For the more budget conscious printer buyer there is another option available in the form of the Anycubic Photon Mono 4K. As you can guess from the name, this printer comes with 4K resolution.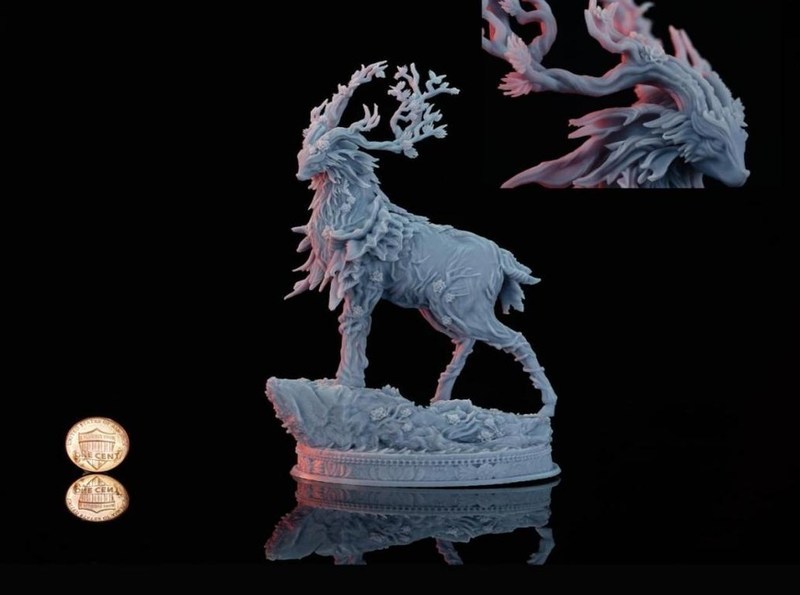 The Anycubic Photon Mono 4K, has an upgraded print area, exposure screen size and printing precision compared with the first generation Anycubic Photon.
Universal resin compatibility
One of the things that makes Anycubic printers popular with makers and researchers alike is the universal resin compatibility. Both of these new printers have that, you will be pleased to hear.
Adjustable light power regulation means both the Photon Mono X 6K and the Photon Mono 4K are compatible with standard 405nm UV resins while supporting other resins with different wavelengths. Additionally, adjusting the light power can also significantly extend the lifespan of the screen.
Pricing and availability
Anycubic Photon Mono X 6K will be available on Nov 15, 2021 (today) from the official Anycubic store with an pre-order offer price of $599 for a limited number of units, before ultimately retailing for $659.
The Photon Mono 4K will debut on Nov 15 from the Anycubic store, Anycubic Aliexpress store, Anycubic Ebay store and Anycubic Amazon store with a starting at a price of a very reasonable $269 for the first 1000 units before returning to full retail price of $289.
So if you want to get yourself a nice early-bird deal, head on over to the aforementioned online sellers and get yourself some sweet high resolution resin printing action!
You can see more details of the Anycubic offerings over at their main site, right here.