The Australian authorities raided a Sunshine Coast home and confiscated an entire cache of weapons, drugs and false IDs. While a raid seems peculiar enough, the twist to this tale was that these particular weapons were made with 3D printing. The stash included functional handguns and knuckle dusters . As the Australian police confiscate 3D printed guns, it's important to note that the country has very strict firearms regulations.
Although the guns weren't fully functional yet, there were just a few components short of being ready. Detective Senior Sergeant Daren Edwards said the guns had the potential to cause serious harm. "Once you had that item developed to the extent it was when we discovered it yesterday, it was only an opportunity then to obtain a few smaller parts such as firing pins to create weapons being fully functional," Detective Edwards said.
The perpetrators had scanned and printed the guns and the knuckledusters by themselves. Similarly, they had been selling drugs like MDMA and methylamphetamines and were using false ID's and driver's licenses.
Firearms & Printing Controversy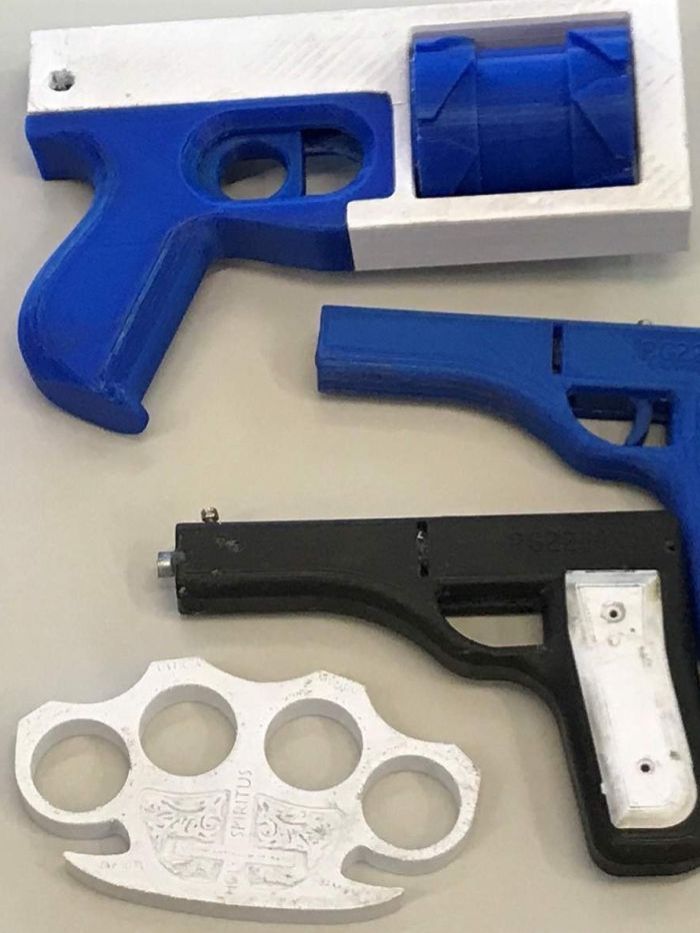 The police conducted the raid on Wednesday. Since then, Sean Patrick Murphy, 27, has appeared before court, charged with 12 offences. The police determined that the 3D printed guns had been made over the course of a two month period. From the photos it appears that the guns consist of largely thermoplastic design elements.
Edwards adds that since the guns were not metal, they had the ability to go through security scanners. "We think this person has only been acting for a couple of months and certainly we were aware of his movements prior to that and we'll certainly conduct further investigations in relation to anyone he's been in contact with," he said. "At this time we are reasonably confident that he hasn't been able to produce firearms and traffic them."
This opens up a lot of questions for countries that have strict gun laws. Would it be feasible for them to regulate weapons when 3D printing is becoming more and more popular? 3D printable guns are causing alarm elsewhere as well, with a court in America recently ruling that 3D printed guns are legal under the current laws. These are legal hurdles that will need discussion, along with copyright law, it presents quite a few murky areas.