Bando Construction, a leading South Korean construction firm, has collaborated with Hisys, a 3D printing specialist, to introduce the first-ever robot-based 3D printing technology in Korea's construction sector.
Recently, Bando Construction successfully constructed a formative wall structure at the Seodaegu Bando Yubora Centum apartment site in Daegu using their robotic printer.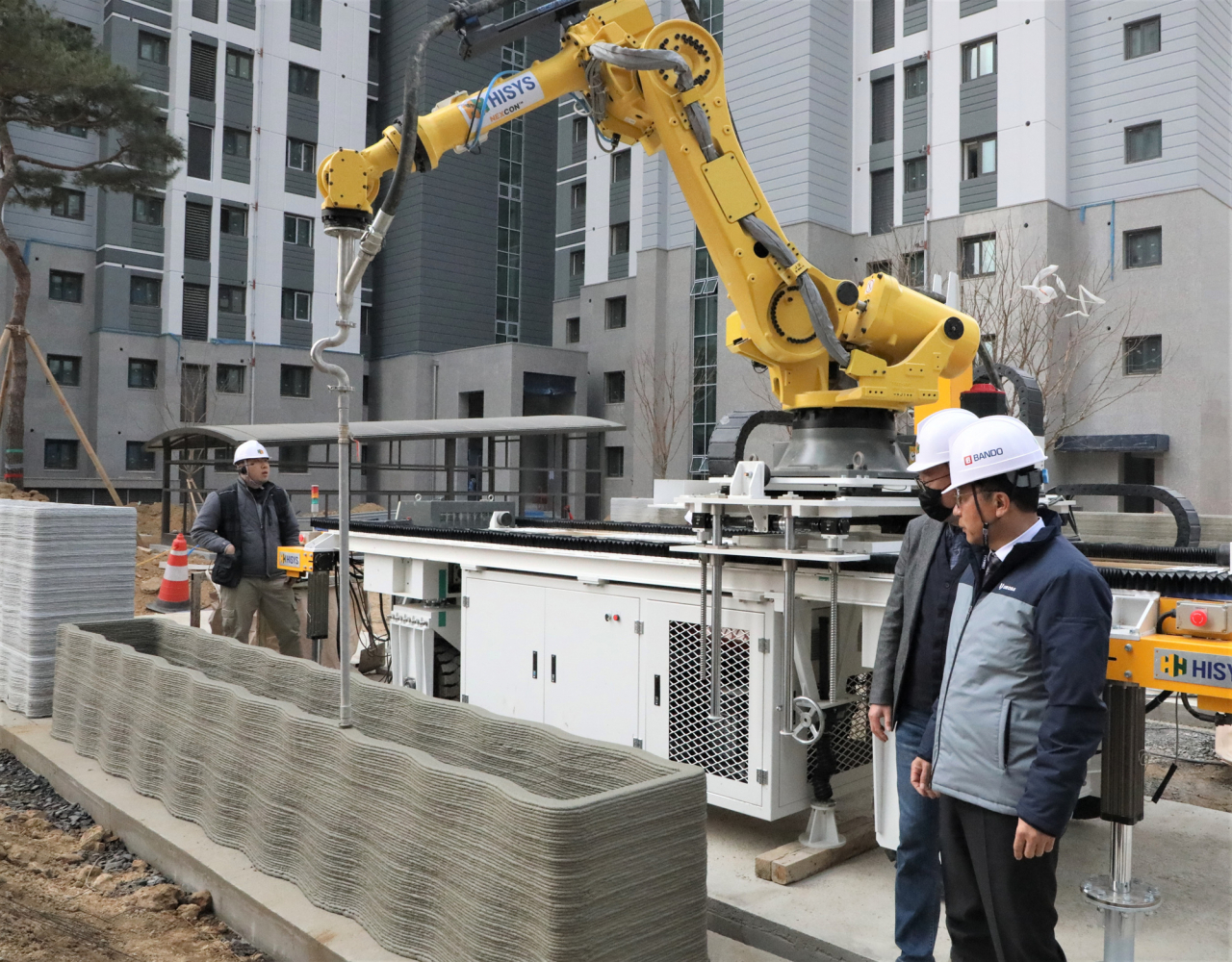 3D printing is a core technology in smart construction, increasing productivity by reducing costs by over 20% and shortening construction periods by over 30%. It also has the potential to address labor shortages, aging workforce issues, and can reduce construction waste by over 90% while improving safety.
"We expect to be able to improve the product power of 'Bando U-Bora' by breaking away from the universal and uniform building by introducing 3D printing technology," said Jung-Ryeol Lee, CEO of the Construction Division at Bando.
"Through this, we will lead the field of 'architectural 3D printing' in the future."
One of the key advantages of 3D printing technology is its flexibility in building design. Unlike traditional methods with structural limitations, 3D printing allows for the easy implementation of complex and unique designs. Bando Construction plans to expand the application of 3D printing techniques to various elements within the apartment complex, such as flower beds, benches, and recycling facilities.
Come and let us know your thoughts on our Facebook, Twitter, and LinkedIn pages, and don't forget to sign up for our weekly additive manufacturing newsletter to get all the latest stories delivered right to your inbox.