BellaSeno GmbH, a medtech company specializing in additive manufacturing technologies, has showcased the biomechanical properties of its 3D printed, resorbable scaffolds for bone reconstruction.
Large long-bone defects and non-unions are traditionally treated using the diamond concept, which involves inserting an osteoconductive scaffold to guide bone regeneration. Additive manufacturing has allowed for the development of customized scaffolds to match the patient's anatomy. BellaSeno employs either selective laser sintering (SLS) or fused deposition modeling (FDM) depending on the required properties of the scaffold.
In a study, BellaSeno compared how SLS and FDM affect the biomechanical properties of polycaprolactone / hydroxylapatite (PCL / HA) scaffolds for bone regeneration. The results showed that FDM scaffolds demonstrated superior mechanical stability, with no fatigue observed under axial loads up to 1,000 N. In contrast, the SLS fabricated scaffolds exhibited lower mechanical integrity, failing under an axial load of 700 N.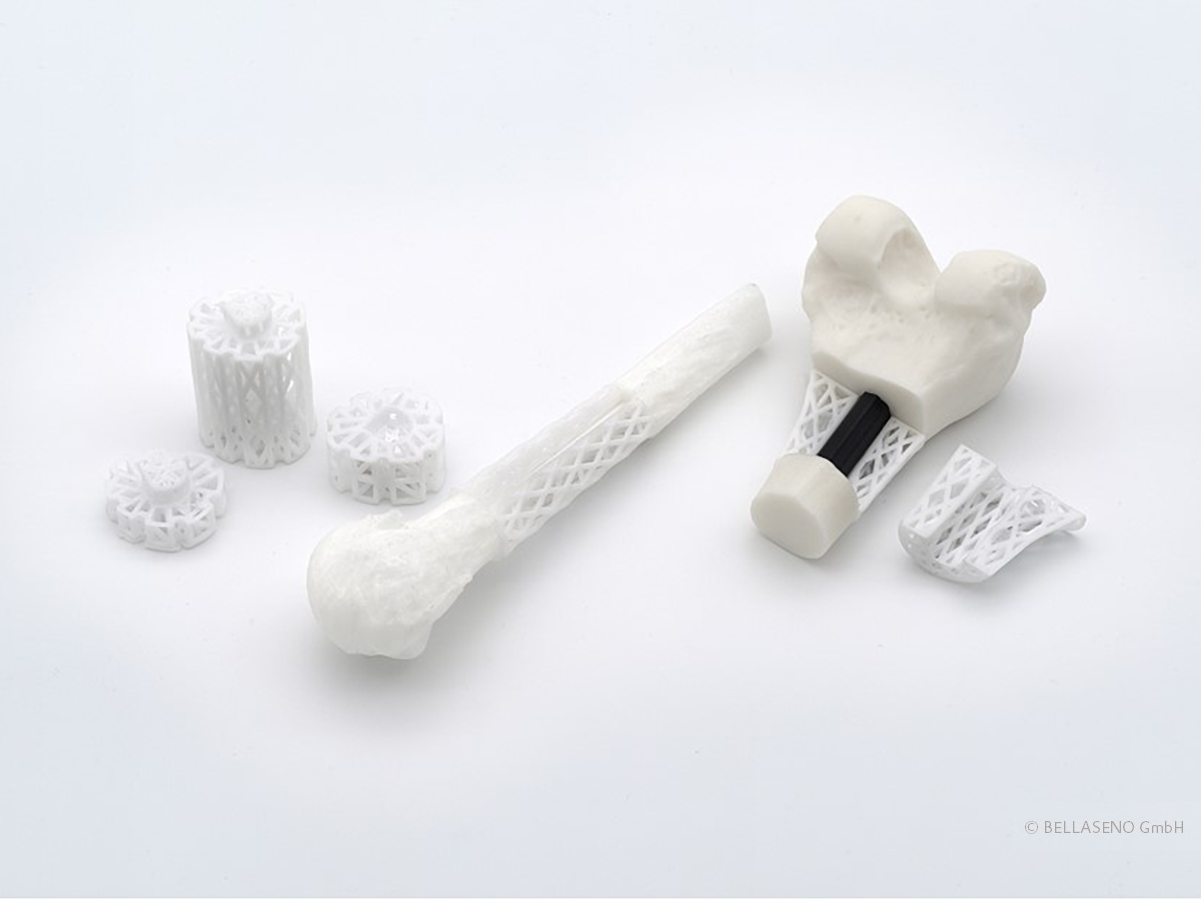 Dr. med. Tobias Grossner, Chief Medical Officer of BellaSeno, emphasized the impact of FDM technology on the axial mechanical stability of the final product. CEO Mohit Chhaya highlighted FDM as the more robust and cost-effective technology for scaffold production, while acknowledging that SLS offers advantages in scenarios requiring higher design freedom.
BellaSeno's ISO 13485-certified manufacturing processes enable the scalable production of custom-made and off-the-shelf sterile medical implants. Preliminary findings from ongoing Phase I studies indicate the safety, tolerance, and support for natural tissue growth of BellaSeno's resorbable implants.
The company presented the comparative data at the 24th EFFORT Congress in Vienna, Austria, which demonstrated that BellaSeno's manufacturing process produces scaffolds that can withstand higher loads and longer stress cycles compared to competing technologies.
Come and let us know your thoughts on our Facebook, Twitter, and LinkedIn pages, and don't forget to sign up for our weekly additive manufacturing newsletter to get all the latest stories delivered right to your inbox.