Concrete 3D printing and 3D printed structures have been around for some time now. Belgian-based BESIX decides to dedicate an entire facility to it, but not in Belgium. BESIX's concrete printing facility in Dubai will house equipment for a start-to-finish production chain.
BESIX is already one of the largest construction firms operating in the Arab region and the Middle East. Now, this new concrete printing facility has them working with SIKA, a leader in construction materials, and the international 3D printing designers Witteveen+Bos. Hand-in-hand they make up an impressive alliance for the development of new methods, technologies and products.
"The market is moving out of the innovation phase and entering into the growth phase at the speed of light. BESIX 3D Studio has been setup to support the region in its vision to disrupt the traditional approach of construction by offering a one-stop-shop solution to each stakeholders" said Jonas Vandeven, Head of BESIX 3D Division.
BESIX & Their 3D Printing Projects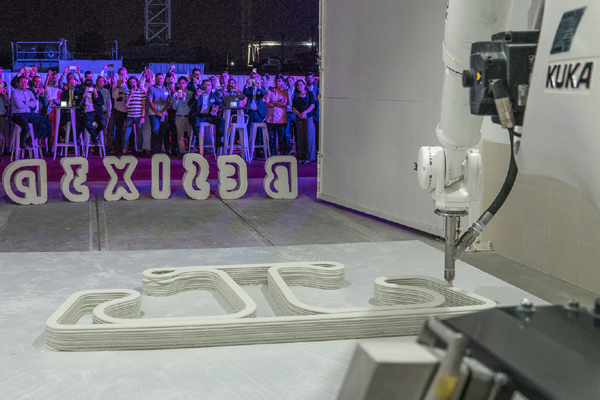 In terms of construction, BESIX has been a major company for over a 100 years now. Having entered the Gulf market in 1965, They are currently celebrating their 54th operating anniversary within the region. The company was also a part of major projects like the Burj Khalifa design, Dubai Tram, Emirates Palace Hotel, Sheikh Zayed Grand Mosque, Dubai Water Canal.
Aside from BESIX's concrete printing studio project, the company has also been employing additive manufacturing in other areas. Another project they underwent with Witteveen+Bos focused on developing sustainable concrete mixtures suitable for the printing of breakwater units.
BESIX's concrete printing division is also interested in sustainable solutions for future construction. "The investment made by Besix for our 3D Printing Division aligns with our corporate vision to excel in creating sustainable solutions for a better world," says Pierre Sironval, COO of Besix Group.
Featured image courtesy of BESIX 3D.