Swedish printer manufacturer BLB Industries has announced that it has rebranded as "Industry", and that they will be adopting new (green) strategies for the company moving onward.
Industry is a renowned manufacturer of FGF systems (fused granule fabrication), which uses thermoplastic granules rather than filament to print 3D plastic parts.
You can read more about how the former BLB Industries used granule printing to do away with filament in this previous article of ours, right here.
Industry
The full new legal name of the company is The Industry Sweden AB, and from now on they will be referring to themselves as Industry. In addition to getting a swanky new name, the company will be relocating their HQ from Värnamo (where they have lived since they were founded back in 2016, to Malmö on the country's south coast.
"Moving the company to Malmö with it's close distance to an international airport will build the base for a new company in the 4th industrial revolution that will allow for local recycled materials to be 3D printed into almost any kind of product that later can be recycled again in it's after life," said co-owner Stefan Larsson.
"With our expertise in 3D design software and 3D production technology we are going to build a new successful green tech company from Sweden and build it for a huge world market that is estimated to grow from a 12 Billion USD market to 120 within the next four years."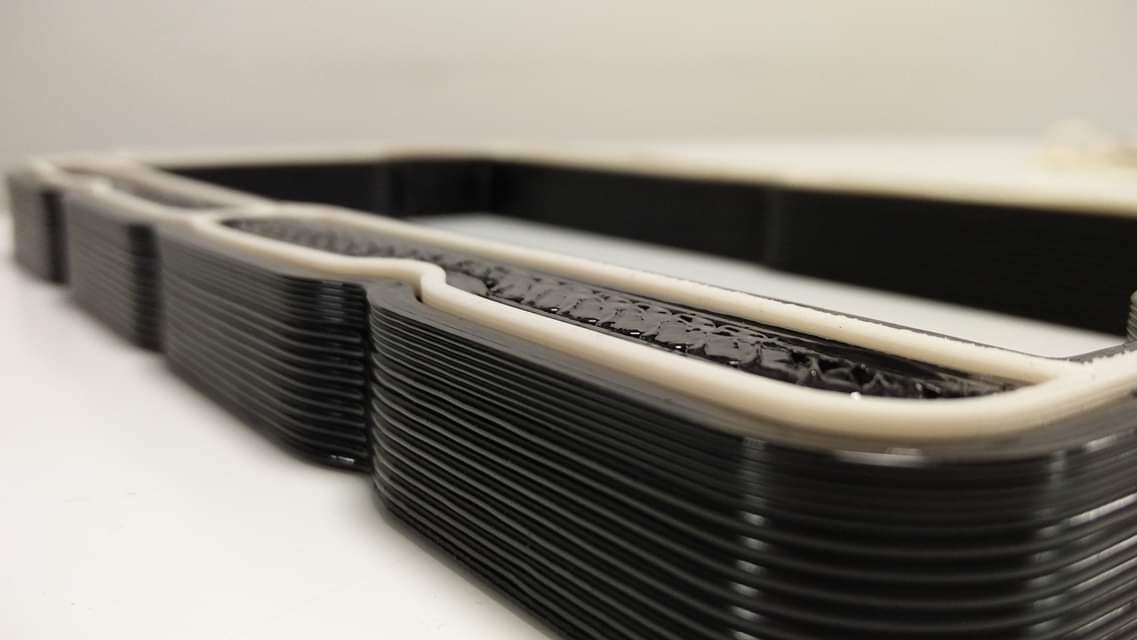 This will be the start of a new scalable business model for the company, and they will be focusing on developing strong brand recognition, with new products with a green objective to be part of fighting plastic pollution.
To this aim, the company is planning to release a new industrial FGF printer, which has been redesigned with mass production in mind.
The FGF system is ideal for use of recycled plastics as the number of processing steps is reduced in converting raw material into feedstock when compared to filaments. It will also be capable of printing rubbers and certain biofibers fillers such as wood, hemp and flax.
Industry hopes that the printer will become the most sustainable printer on the market in terms of large scale granule printing.
This new printer will be aggressively priced and will have a huge build area of 1500x1200x1200 mm.
New Stakeholders
As well as changing the company name and relocating to the new HQ, the company has gained some new shareholders with a wealth of knowledge and experience to strengthen the company.
Among the shareholders are Stefan Larsson (lostboyslab / BIMobject), Johan and Jan Karlsson (Bk-Pac Invest) and well known business angel John Fällström from Stockholm.
Larsson, who is a well-known 3D CAD expert and tech entrepreneur has also been newly elected into the board of directors.
"We are so proud of the transformation we are now implementing in the company and the focus on sustainable production and materials," said Emil Cajfeldt, CEO of Industry.
"We are very much looking forward to showcasing our new printer and technology as well as showing the world what future sustainable manufacturing can look like. I am very pleased with our new investors and the enormous support, knowledge and positivity that they contribute. We want to open up and educate people's views on sustainability and additive manufacturing. The possibilities are endless and someone must take responsibility for leading the development and we, together with partners, are prepared to do so."
If you would like to read more about "Industry", or would like to know more about their large-scale FGF printer (named "Magnum") then you can head over to their website at this link for more information.