This week aircraft manufacturer Boeing has officially celebrated the opening of its Center of Additive Manufacturing Excellence in Auburn, Washington.
The facility employs over 100 people who will be operating the multitudes of printers at the factory who will continue to research, develop and manufacture the lightweight components for Boeing's aircraft and spacecraft products. And that's a lot of components, as Boeing currently has over 70,000 3D printed parts in their portfolio.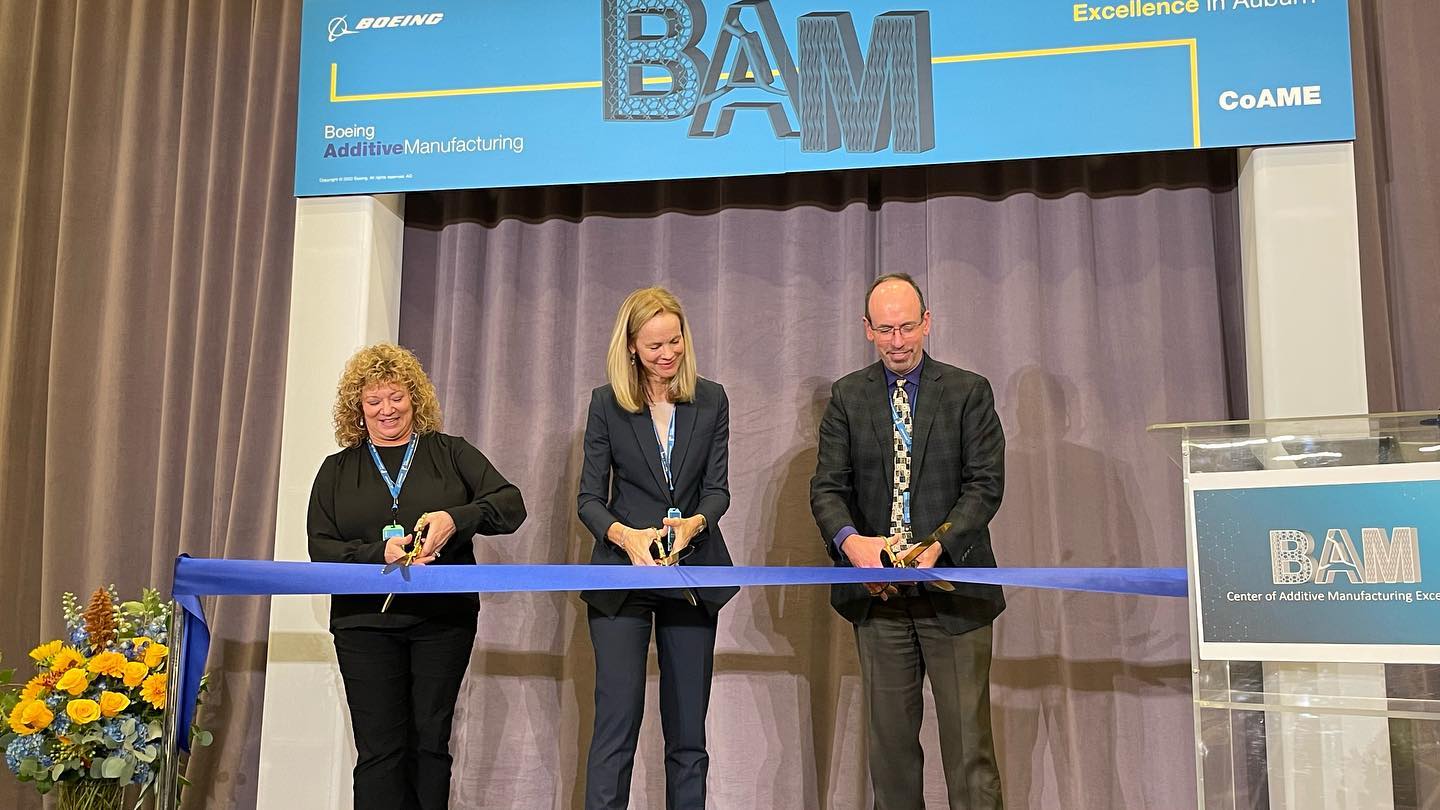 While the facility officially opened in 2020, the pandemic cut short any kind of formal opening, and so this week they have finally had the opportunity to rectify that.
"It's been a while since we've been doing this, but this is the first time we've had the opportunity to celebrate it," said Susan Champlain, Senior Director of State and Local Government Operations at Boeing.
The facility has the capacity for printing in a variety of metals such as aluminium and titanium in their dedicated 32,000-square foot print room with nine machines and laboratory equipment, including EOS powder bed fusion machines.
Additionally, they cover the whole gamut of aerospace-suitable plastics as well.
The plastic printers also get their own dedicated area in a 4,500-square foot space with 13 filament deposition machines and post processing capabilities. The plastic printers are used to print tools and parts, such as ducts, brackets and interiors.
Their plastics section also houses their large format printer which has a 20-foot print bed that can print tooling as large as 10 feet wide, 20 feet long and 5 feet tall. Additionally the facility makes use of Stratasys Fortus machines, which are capable of printing high temperature high performance plastics such as ULTEM 9085 (polyetherimide).
"Additive manufacturing allows us to basically explore new ways of creating our products," said Melissa Orme, vice president of Boeing Additive Manufacturing (BAM).
"We can create parts that are not possible practically or traditionally."
"Additive manufacturing really aligns with our company's commitment to reduce the global impact or the carbon footprint," said Orme.
This isn't the only Boeing-related AM story this week, as it follows on from the recent announcement that Boeing and Northrop Grumman have both joined the Additive Manufacturing Forward (AM Forward) initiative.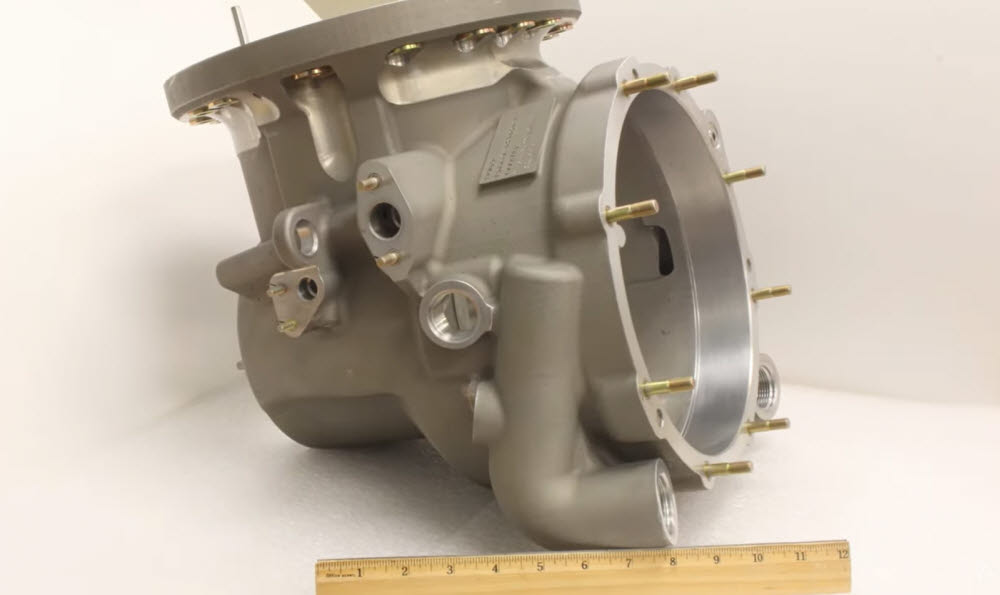 AM Forward is a program put forth from the White House to boost the usage of AM in American manufacturing. It aims to lower the cost of goods with AM, thus making fabrication in the US more competitive with Asian countries (China in particular). This will strengthen the supply chain by reducing reliance on foreign imports.
You can learn more about Boeing Additive Manufacturing developments in the video below.