UK defense supplier Babcock International Group has introduced its first 3D printed metal parts for the British Army's Titan and Trojan fleets. This marks the first time that a UK defense supplier has produced metal-based 3D prints to extend the operability of the service's armored vehicles.
The metal printed components form part of the fleets' periscope system, which enables the Titan and Trojan operators to have complete visibility of the surrounding environment.
Both Titan and Trojan are vehicles used by the Royal Engineers for engineering tasks, and are based on the Challenger 2 tank platform. On both vehicles, the turrets have been removed and replaced with mechanical systems specific to the nature of each vehicle's engineering role.
You can see some of the metal printed parts in the image below.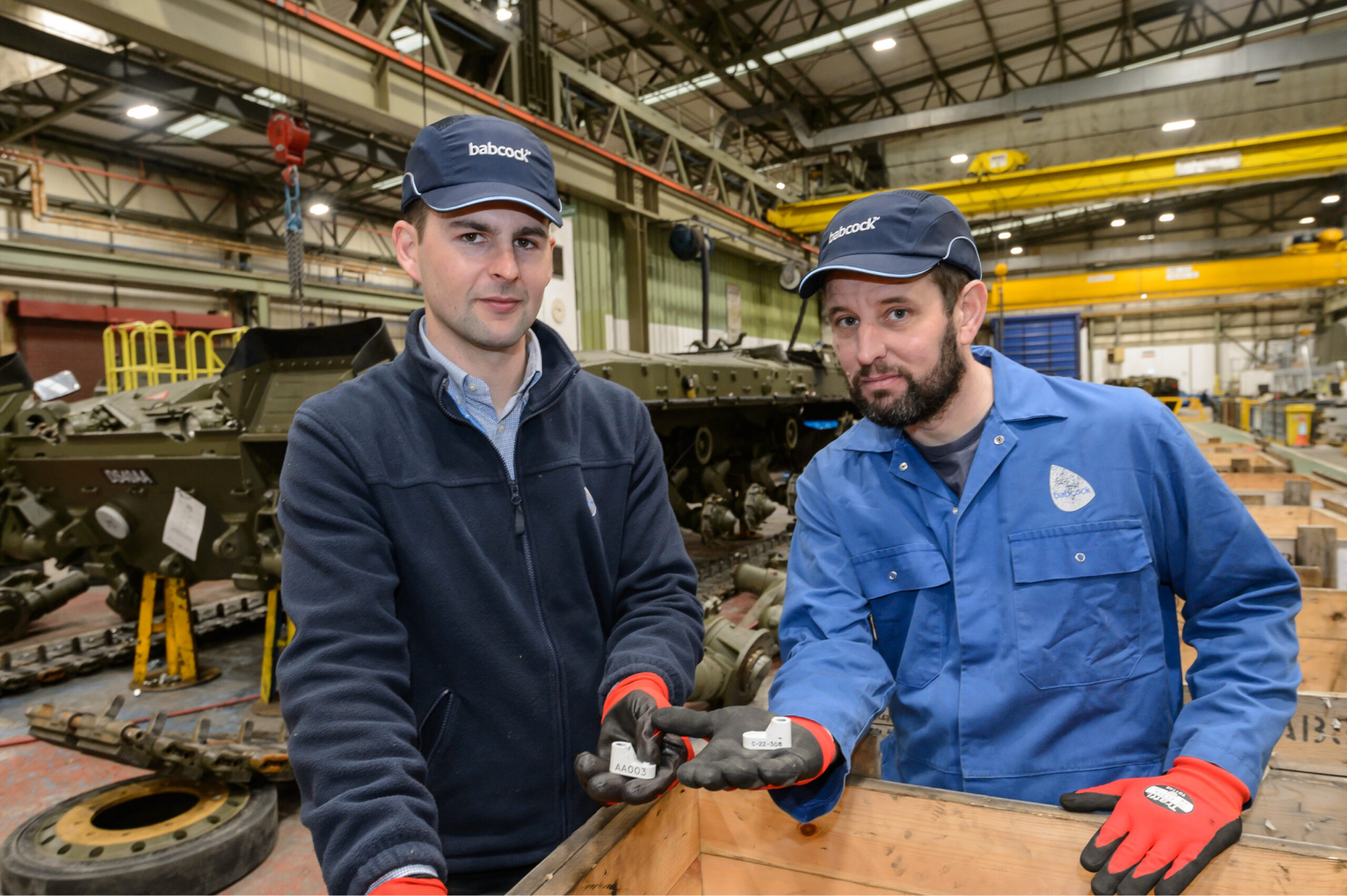 The army is using additive manufacturing to address the growing challenges of technical and commercial obsolescence across the military. With the help of 3D printing, forces can obtain required parts rapidly while on the move, and aboard vessels at sea, or military installations abroad.
Babcock's 3D printed metal parts for the British Army's Titan and Trojan fleets is a significant step forward in the use of additive manufacturing in the UK defense industry. It demonstrates the potential of 3D printing to address technical and commercial obsolescence, as well as the ability to rapidly manufacture parts to support operations.
The Trojan Armored Vehicle Royal Engineers (AVRE) is used by army engineers for excavation, moving obstacles, mine clearance and other military engineering tasks.
You can see the AVRE in the photo below, on duty in Afghanistan. Clearly, it is a vehicle that requires a periscope.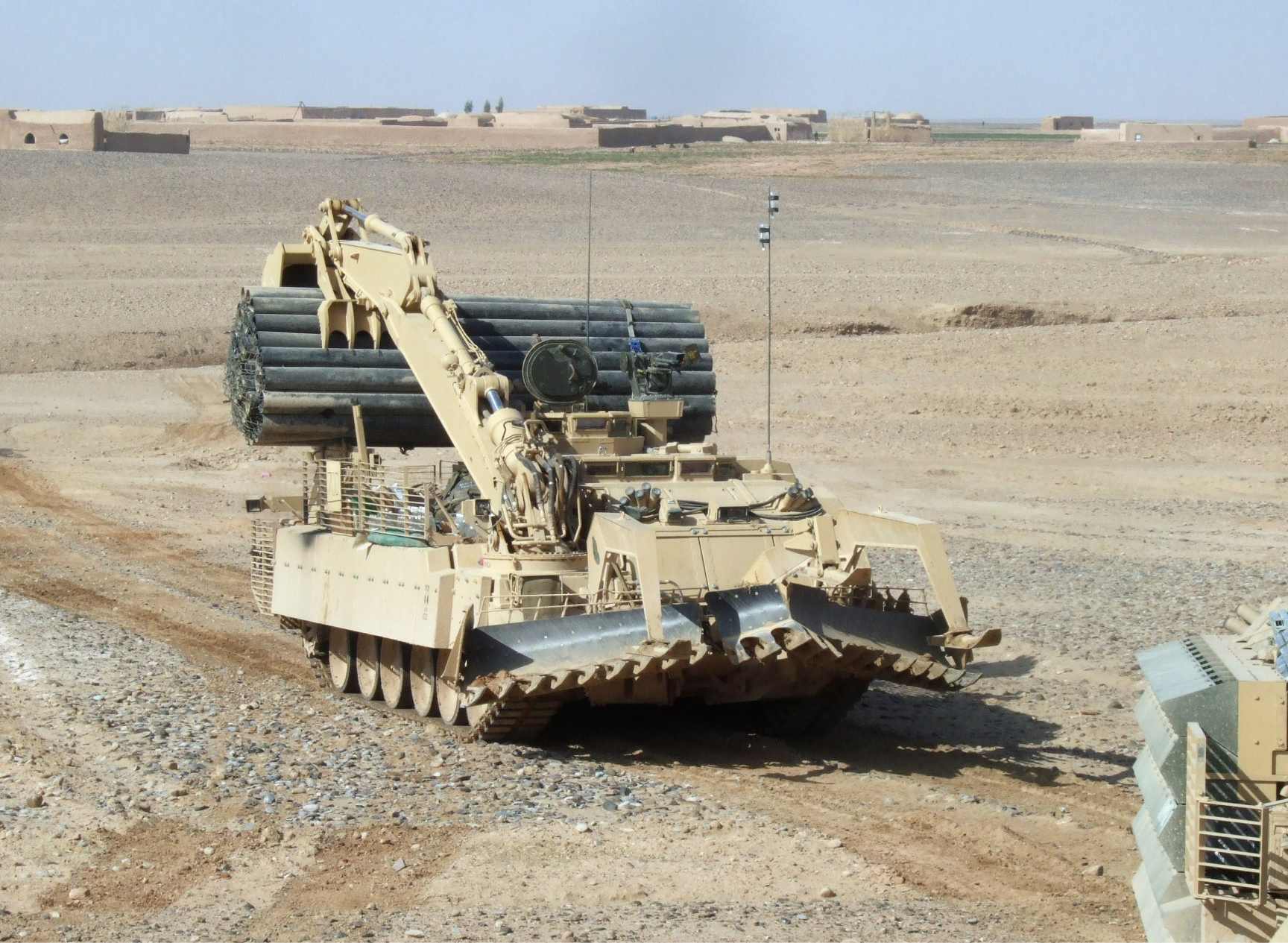 "Additive has disrupted industry manufacturing processes and created an agile alternative to traditional mass manufacture. Working together with Babcock we have unlocked a pathway to manufacture certified parts," said Staff Brigadier Phil Prosser, British Army Equipment Assistant Chief.
"This ability to rapidly manufacture parts will allow our equipment to rapidly deploy on operations, and to stay in the fight for longer. This is a battle winning activity and we are committed to this collaboration and will continue to learn at this impressive pace."
The Titan Armoured Vehicle Launcher Bridge (AVLB) is seen below. The AVLB is designed to cross gaps of up to 60 meters wide, and lays standard sized military bridge sections.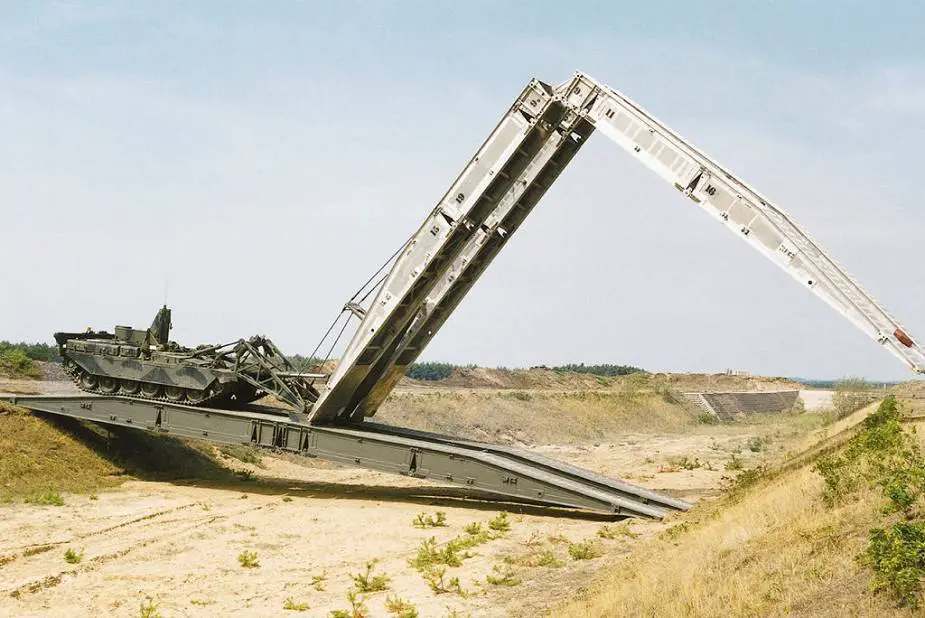 This technology has the potential to revolutionize the way the military procures and maintains its equipment, making it more efficient and effective in the field. Babcock plans further collaboration with the British armed forces that will make additive manufactured components readily available across any part of the Ministry of Defence.
"This investment in technology allows us to support our customers in a completely different way, at home and deployed on operations. If a component is required and cannot be sourced, we can now find a way to make it," said Tom Newman, Chief Executive at Babcock.
"As we look to the future of Equipment Support, Additive Manufacturing has significant implications for our customers, and I am delighted Babcock is leading the way in developing this capability."
The printed parts have been fitted to vehicles and are in service already. Details on the metal and type of printer used have not been made public as yet.