In September 2020, Oregon's Rogue Valley fell victim to the devastating Almeda wildfire, leaving over 2,600 families homeless. Fast forward to today, and a ray of hope shines in the form of a community called New Spirit Village. The project aims to provide affordable housing to those affected by the wildfire, utilizing 3D printed homes to reconstruct their lives.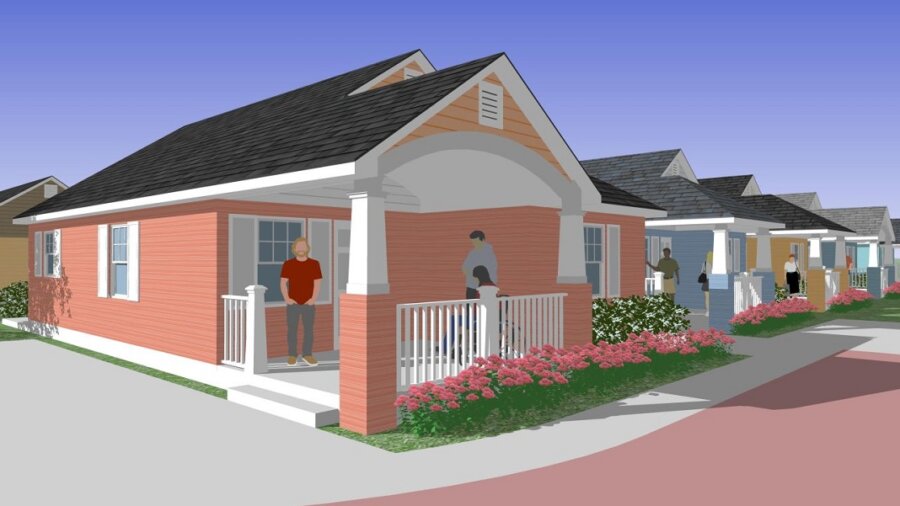 Located in Medford, Oregon, New Spirit Village is a vision brought to life by retired architects Barry and Kathryn Thalden, backed by the philanthropic Thalden Foundation. The community's 87 one, two, and three-bedroom homes are being erected on a six-acre plot of land, offering a safe haven to those in need.
The 3D printed homes present a game-changer in terms of affordability and construction speed. Thanks to state wildfire funding, families can move in without a down payment, and the houses are priced significantly lower than traditional properties in the area. The land trust model ensures that if residents decide to sell, they must adhere to an agreed-upon affordable price, preserving the affordability for future buyers.
While 3D printing technology brings a promising future, some skepticism lingers about its true cost-effectiveness and scalability. Initiatives like ICON's contest, challenging entrants to design 3D printed homes under $99,000, demonstrate ongoing efforts to refine the process.
Nevertheless, New Spirit Village serves as a beacon of hope for displaced families, with the first seven homes ready for move-in by the end of this year, and the rest slated for completion in 2024. Concrete construction ensures added fire resistance, offering an additional layer of safety.
Come and let us know your thoughts on our Facebook, Twitter, and LinkedIn pages, and don't forget to sign up for our weekly additive manufacturing newsletter to get all the latest stories delivered right to your inbox.