Wicklow-based start-up CALT Dynamics has quite a few accolades under its belt. For example, the company has been part of a Techstars accelerator program and procured a potential deal with Stanley Black & Decker. Now, they're looking to develop cheaper high-precision SLA machines and processes. The company has just begun seed-funding for the new program to accomplish this.
The printers have the potential to make tool parts, prosthetics, as well as other product and prototype development far more efficient. They plan to develop this through work at the three-month Techstars accelerator program. As part of the program, each start-up receives $120,000 in funding, office & workshop space. The program has been underway since July 16th, 2018 and the demonstration day is on October 11th, 2018, where they will show off their results to a panel of investors including Stanley Black and Decker.
"A printer of this type currently could cost up to €3,000. Our aim is to sell one for no more than around the €1,000 mark. The first one will be small – desktop size. It will run on batteries, and wouldn't need software so could be used easily in less-developed countries. Our approach is very unique," said founder, Ross Lawless.
CALT Dynamics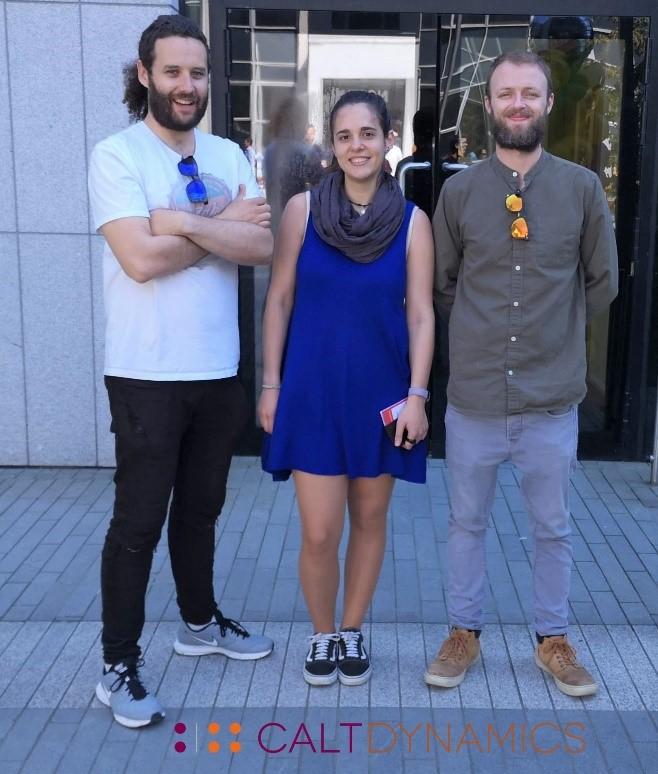 The CALT Dynamics team got their start developing bespoke 3D printers. Lawless was also responsible for software for the other members' projects for industrial technology firm Zeiss. The company has an interest in socially conscious tech projects like prosthetics.
The company states on its website: "The mentorship and support provided by TechStars will rapidly progress CALT Dynamics and help us reach a wider audience. TechStars will help take us onto the global stage of additive manufacturing. CALT is about decentralising technology and this is going to help us achieve that goal".
"These printers can make prosthetic body parts quickly and cheaply for people with disabilities. With the right materials they can also be used to make small tools or replacement tool components, such as a socket for a socket wrench set," Lawless said.
Although the companies involved have revealed very little about the technology, one can assume that there must be something important they have shown the potential investors, especially considering the massive companies involved. It's also worth noting that less than 1% of the applicants to Techstars get in. It stands to reason that the team must have made a compelling pitch.
Featured image courtesy of CALT Dynamics.