The Naval Postgraduate School's Consortium for Additive Manufacturing Research and Education (CAMRE) made history by successfully conducting in-flight 3D printing aboard a U.S. Marine Corps MV-22 Osprey tiltrotor aircraft on June 21 in Southern California.
This achievement, achieved in collaboration with the Marine Innovation Unit (MIU), involved printing a medical cast during an integrated training exercise (ITX) at Marine Corps Air Ground Combat Center Twentynine Palms.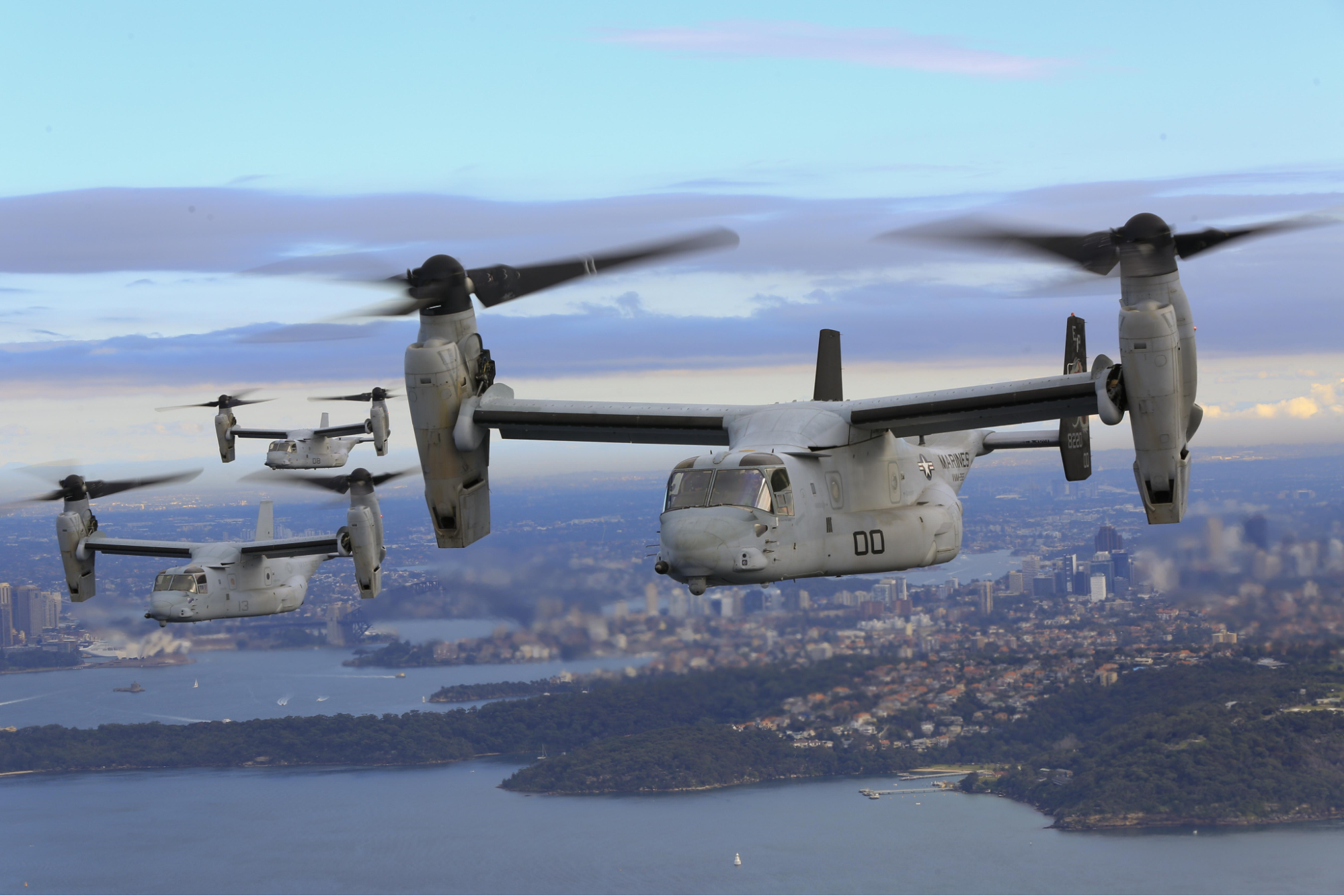 The demonstration highlighted the potential of in-flight additive manufacturing in facilitating rapid response during challenging logistics scenarios. CAMRE's program manager, Chris Curran, emphasized their commitment to supporting the joint force and driving the adoption of advanced manufacturing technologies.
To execute the test, CAMRE worked closely with MIU and Marine Aircraft Group 39, along with the support of the "Knightriders" of Marine Medium Tiltrotor Squadron 164. The team utilized the Advanced Manufacturing Operational System (AMOS), a renowned printer known for its speed, reliability, and ruggedness.
In-flight AM
During the exercise, a 3D scan of a Marine's arm was used to generate a design for a medical cast. The cast was then printed on the Osprey while it underwent various ground and flight modes. Lt. Col. Michael Radigan expressed excitement about the potential of 3D printing in flight, envisioning a future where multiple printers are installed on aircraft, enabling mobile production on an unprecedented scale.
CAMRE's demonstration at the ITX showcased a distributed manufacturing model in a contested logistics environment, bringing together operating forces from Marine Forces Reserve, I Marine Expeditionary Force, and 3D Marine Aircraft Wing.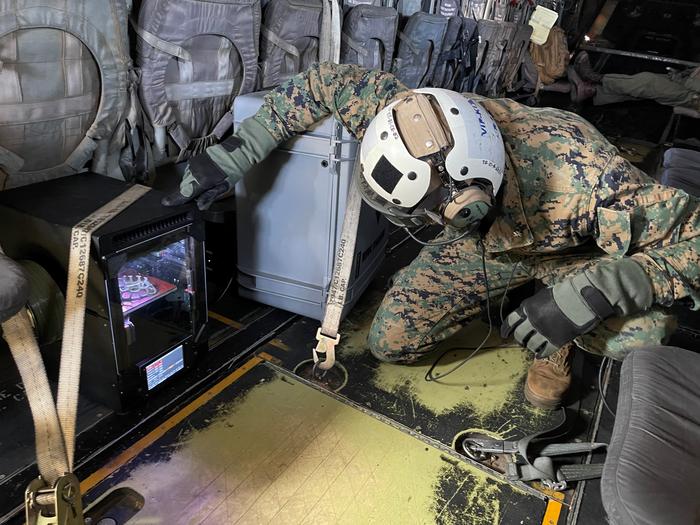 This achievement adds to CAMRE's track record of successful operational demonstrations, including the deployment of a 3D liquid metal printer aboard the USS Essex during the Rim of the Pacific exercise in 2022.
"We are just scratching the surface on the capabilities that will come from being able to 3D print in flight," said Lt. Col. Michael Radigan.
"Dozens of printers being installed in a modular fashion aboard aircraft brings the ability for mobile production at a scale we have not experienced before."
CAMRE's mission is to deliver immediate results and advance manufacturing capabilities for the joint force, providing education, certifications, and validating concepts through operational exercises.
Come and let us know your thoughts on our Facebook, Twitter, and LinkedIn pages, and don't forget to sign up for our weekly additive manufacturing newsletter to get all the latest stories delivered right to your inbox.