Cargo bikes, the new urban mobility trend, are receiving a high-tech makeover thanks to the innovation of Maniac & Sane, a Darmstadt-based cargo-bike manufacturer in Germany. These cargo bikes are not only environmentally friendly but are now becoming ultralight and functional, thanks to 3D printed components made from Evonik's INFINAM PA12 high-performance plastic.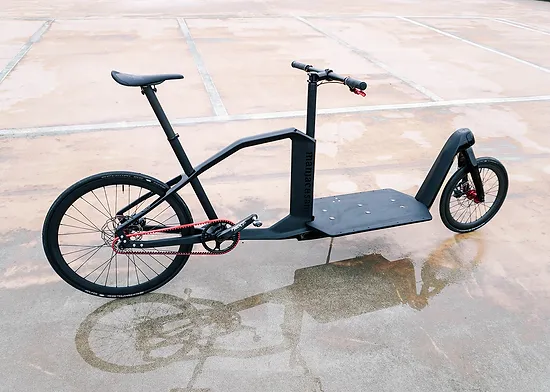 Traditionally, cargo bikes have been known for their practicality but often weighed heavily, especially those with electric-assist systems. This weight posed challenges in maneuvering through crowded city streets. Maniac & Sane's product involves 3D printed parts made from Evonik's material, resulting in cargo bikes that are remarkably lightweight yet fully functional.
The rise of cargo bikes as urban transportation options is a response to both environmental concerns and the desire for healthier living. These bikes can carry a range of loads, including children, pets, and goods. The trend has gained momentum over the years, with cargo bike sales in Germany soaring from 16,000 in 2019 to 100,000 in just two years. European markets have also experienced a significant uptick, with a 40% average growth in sales between 2019 and 2021.
Lightweight and Rugged
One of the key innovations that set Maniac & Sane's cargo bikes apart is the incorporation of 3D printed components using the printed Nylon material. These components, created through selective laser sintering (SLS) technology, offer functional enhancements without compromising design or weight.
This use of AM in the production of the bikes also addresses challenges of weight and load capacity. Traditional cargo bikes can carry loads of up to 220 kilograms, but the 3D printed components allow Maniac & Sane's bikes to maintain a lightweight design while still being robust.
Markus Albrecht, Head of Additive Manufacturing at Kegelmann Technik GmbH, emphasized the impact of additive manufacturing in creating intricate and functional parts. This technology allows manufacturers to respond to customer demands for personalized features and design elements.
You can learn more about the company's cargo bikes and accessories over at this link.
Come and let us know your thoughts on our Facebook, Twitter, and LinkedIn pages, and don't forget to sign up for our weekly additive manufacturing newsletter to get all the latest stories delivered right to your inbox.