Collins Aerospace, a division of RTX, is ramping up its 3D printing capabilities to meet the growing demand for aircraft engine components. The aerospace giant has invested $14 million in expanding its additive manufacturing facility in West Des Moines, Iowa, adding state-of-the-art 3D metal printers. This move comes as the aerospace industry faces supply chain challenges, resulting in difficulties in increasing production.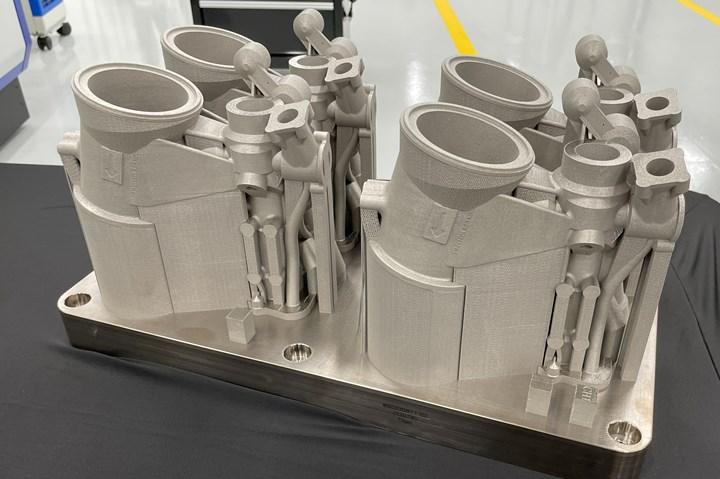 The new printers will enable Collins to explore additive production of engine components for both commercial and military jets, in addition to the land-based turbine components it already manufactures for the energy and marine industries. This expansion is expected to provide much-needed supply chain relief and support the company in handling the substantial backlog in commercial aircraft.
Renee Begley, head of Collins' West Des Moines facility, highlights the potential benefits of additive manufacturing, including weight reduction, simplified designs, shorter lead times, and cost savings. The company believes that investing in this technology will help them deliver better products and services to their customers.
Apart from its Iowa facility, Collins Aerospace also has additive manufacturing facilities in Minnesota, North Carolina, and Singapore, as well as a 3D-printing research facility in Connecticut. This strategic expansion reinforces Collins' commitment to staying at the forefront of innovation in the aerospace industry.
Come and let us know your thoughts on our Facebook, Twitter, and LinkedIn pages, and don't forget to sign up for our weekly additive manufacturing newsletter to get all the latest stories delivered right to your inbox.