Creality has recently released their new CR-Laser Falcon laser engraver system, which looks like a great budget solution for makers wishing to get into precision engraving, and cutting of light materials.
The Shenzhen-based manufacturer, known for their popular Ender series of 3D printers, has already dipped their toe into the laser engraving world with the laser module upgrade for the Ender 3 S-1 printer.
After the module proved to be popular among makers, the company chose to develop it into a full product complete with structure, motion system and controller.
And so, the Creality CR-Laser Falcon was born.
You can see the CR-Laser Falcon in the image below, carving up some basswood.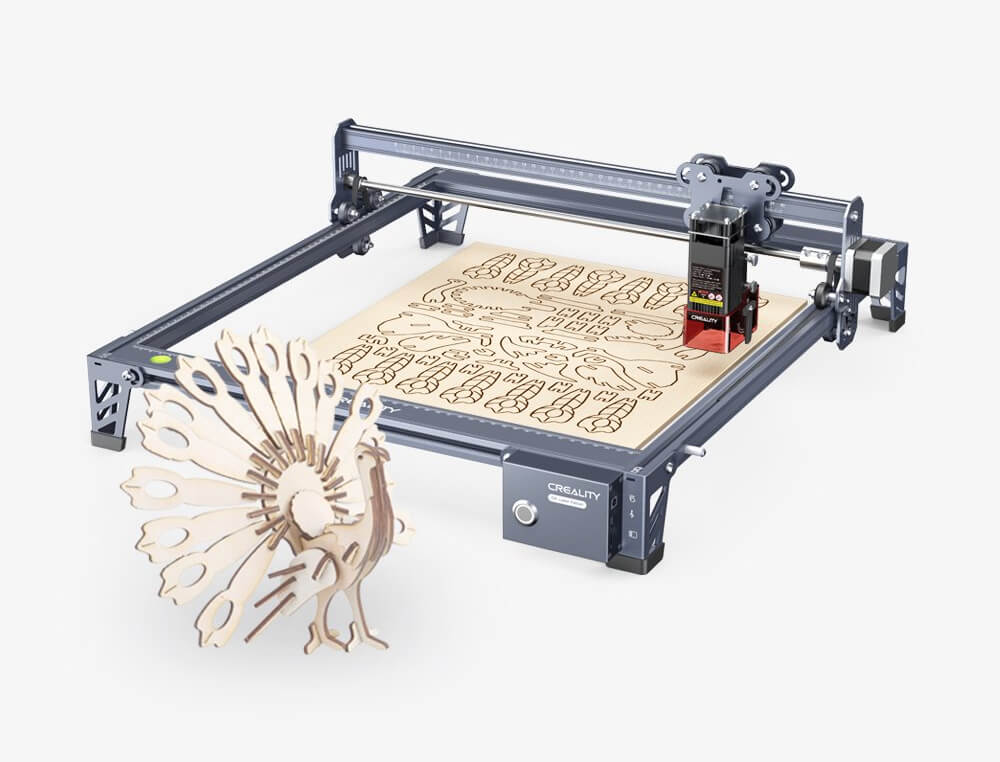 With a focus on usability, the CR-Laser Falcon is a cost-effective offering for those wishing to get started with engraving of a variety of materials both flexible and hard.
Softer materials include leather, cardboard, and various plastics, and at the hard end of the material spectrum the CR-Laser Falcon can engrave woods, bamboo and even matte steel and anodized aluminum surfaces.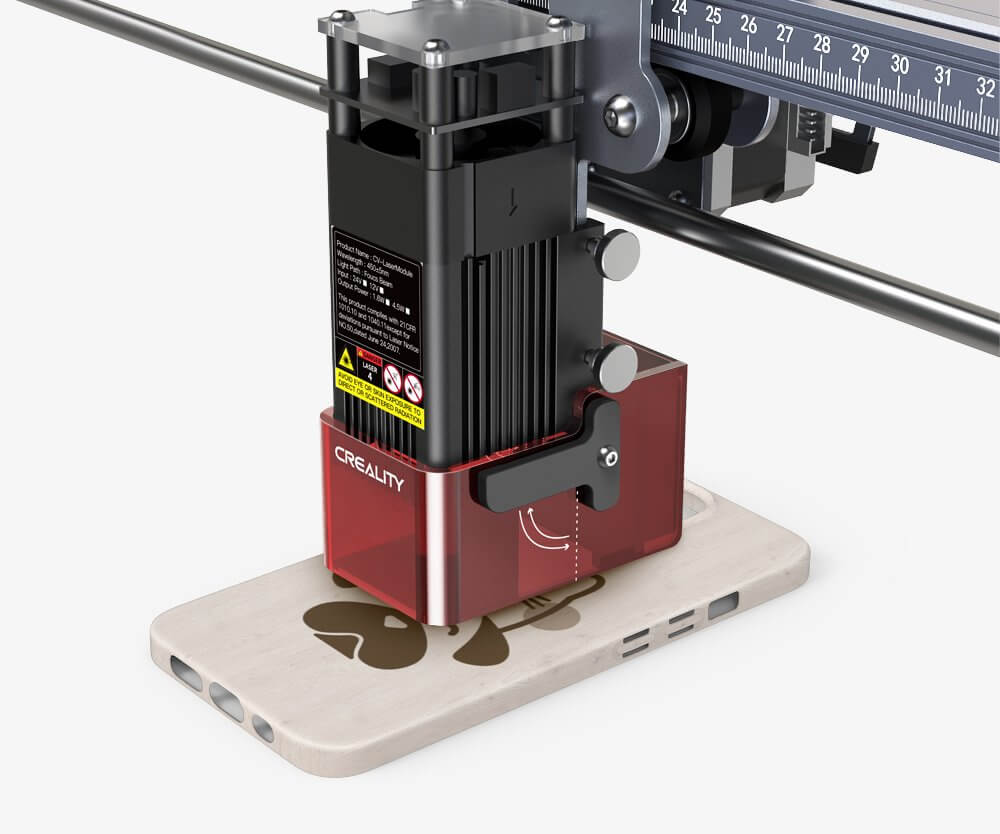 Not only will the CR-Laser Falcon engrave, it will also cut through softer materials like a hot knife through butter. It has no problem cutting basswood up to 5mm thick too, which is pretty handy for those wishing to build something a little more structural (like me!).
And with a 400mm x 415mm working area, you could probably even laser cut yourself a ukelele or ¾ sized guitar out of wood. Fun times!
Features
The CR-Laser Falcon laser engraver is a structurally stable product thanks to its rigid anodized aluminum frame and steel rail system which enables smooth and precise motion for the laser to engrave and cut with precision.
The laser is available in two different power options (5W and 10W) and uses poly-lens spot compression laser technology which increases the speed by six-fold and enables accuracy of 0.1 mm for both cutting and engraving. The focusing system comprises a fixed-focus lens and sliding facilitator, which lets users fast focus by adjusting the facilitator according to material type (or object height).
For usability, the CR-Laser Falcon comes with one-button management for ease of use, built-in leveler for hassle free leveling, and a preview function that allows for quick and precise engraving/cutting area location.
With the preview function, the laser head shines a blue light over the work area to allow visual confirmation that the engraving will be spot on, regardless of how many separate work pieces are on the platform.
Safety
The CR-Laser Falcon is equipped with enough features to ensure that operation is safe, even for novice operators. No extra safety equipment is needed thanks to the fans mounted to the tool head which pull any particulate matter though a washable filter.
This not only keeps particulates out of the air (and your lungs) but also helps to improve the quality of the engraving, which can blacken if the particulate matter is not removed.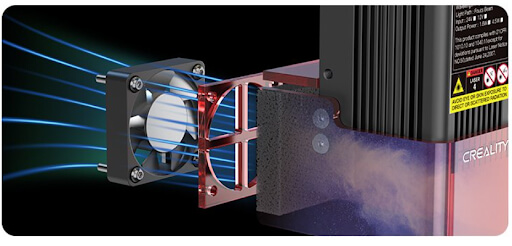 In addition, the laser protective cover itself meets the requirements for FDA Class 1 safety and can filter 90% of UV light, meaning users can operate the CR-Laser Falcon without goggles.
In terms of engraving, the CR-Laser Falcon is capable of engraving in black & white mode, grayscale mode and contour mode, and can engrave up to depths of 0-3mm.
The engraver is compatible with various GRBL softwares such as LaserGRBL or LightBurn, so uploading your designs to the CR-Laser Falcon is super easy, and the software is easily accessible online.
The 5W model is currently available for purchase at USD $349 over at the Creality website, and the 10W model will be available for purchase from the 20th June 2022, for USD $429, also on their website.