Earlier this month, 3D printing giant Creality hosted their second ShareFest event in Maryland, USA.
Held on October 1st in the town of Edgewood, ShareFest Maryland 2023 was the second such event after the successful inaugural Sharefest that was held in Indiana earlier this year. ShareFest Maryland 2023 followed the ERRF 2023 (East Coast RepRap Festival), where Creality actively participated, to sustain engagement and focus on user insights in 3D printing technology.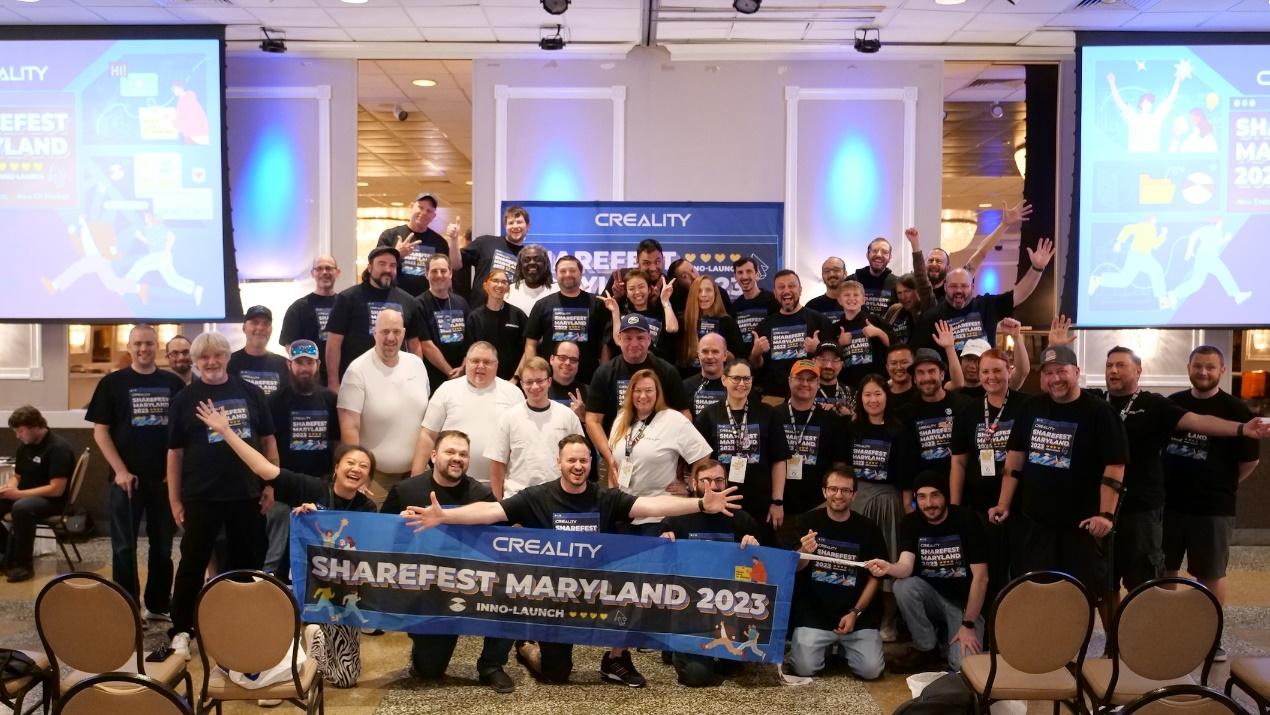 The ShareFest is a user meetup event, focusing on user engagement and technological advancements, and generally bringing the 3D printing community together in a forum for sharing their designs and applications, ranging from prosthetics, to mods.
Let's take a look at what happened in ShareFest Maryland 2023 in more detail.
Event Roundup
Creality utilized ShareFest to unveil new products, prominently featuring the Ender-3 V3 series and CR-10 SE 3D printers. Accompanying these were ecosystem products such as their range of engravers, scanners, and drying boxes, the Nebula Pad, and high-speed filaments.
But it wasn't all about Creality's hardware offerings. Naturally, being a community-focused event, the main topics of the day were surrounding Creality users, and what they are doing with their machines.
Prosthetics
There was much focus on prosthetics, so In a move towards societal impact, Creality showcased its focus on 3D printed prosthetics, collaborating with experts like Ian Davis. Davis, a notable figure in DIY prosthetics, elucidated his journey and experiences with 3D printing in the field.
As a mark of support, Creality donated a K1 Max 3D printer to Bionic Innovations Prosthetics and Orthotics, a firm that provides 3D printed prosthetics to underprivileged individuals.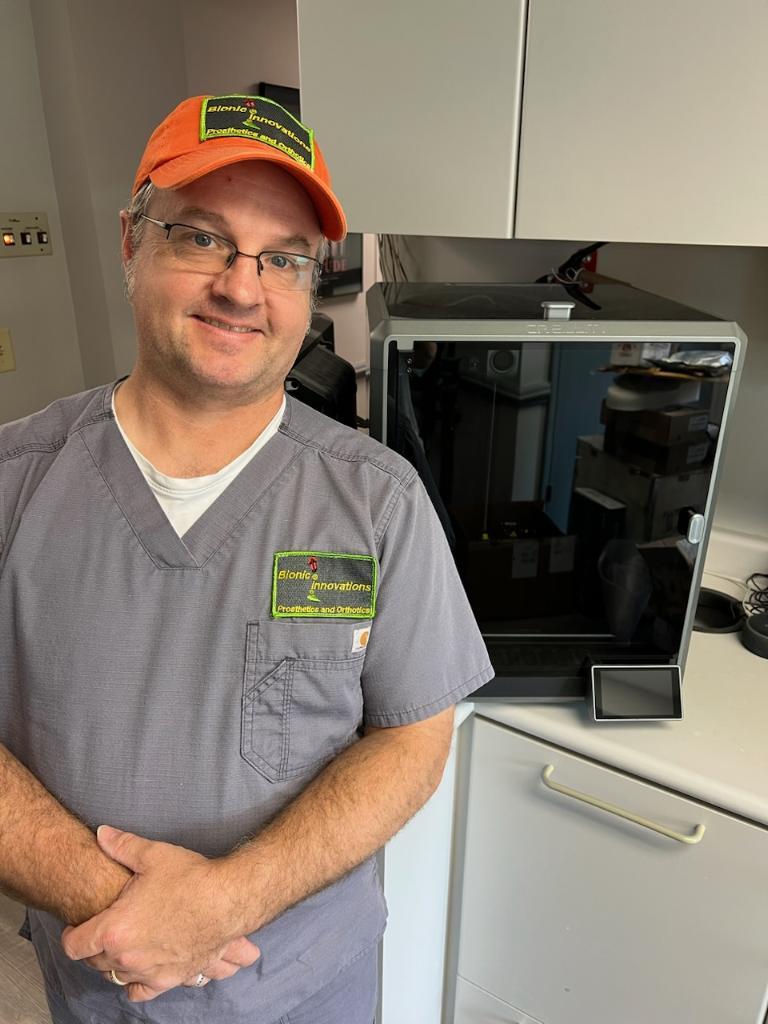 "I'm grateful for Creality's commitment to 3D printing and the impact it has on people like me- I've been able to take my passion for engineering, 3D printing, and DIY prosthetics and use it to make a difference in people's lives," said Davis.
"Creality's support has been invaluable in my journey, and I'm honored to present a machine together with Creality to Bionic Innovations, which has also been contributing to DIY prosthetics and community support."
Open-Source Community and Modding
One of the highlighted topics at the event was modding and the influence of the open-source community. Creality affirmed its dedication to nurturing creativity by showcasing their K1 series open-source initiative. Given the increasing confluence of open-source philosophies and 3D printing, this focus indicates Creality's aim to foster community-driven development.
Gender Diversity in 3D Printing
The event also emphasized the role of women in the 3D printing industry. Courtney Blum, a prominent figure in the field and a YouTube channel owner, offered insights into how women are contributing to the industry's landscape, thereby broadening perspectives on who constitutes the 3D printing community.
User Engagement and Recognition
The ShareFest's 3D Model Competition was a highlight, allowing both present and remote participants to submit their work. This competition not only recognized talent but also served as an incentive for users to explore creative avenues within 3D printing.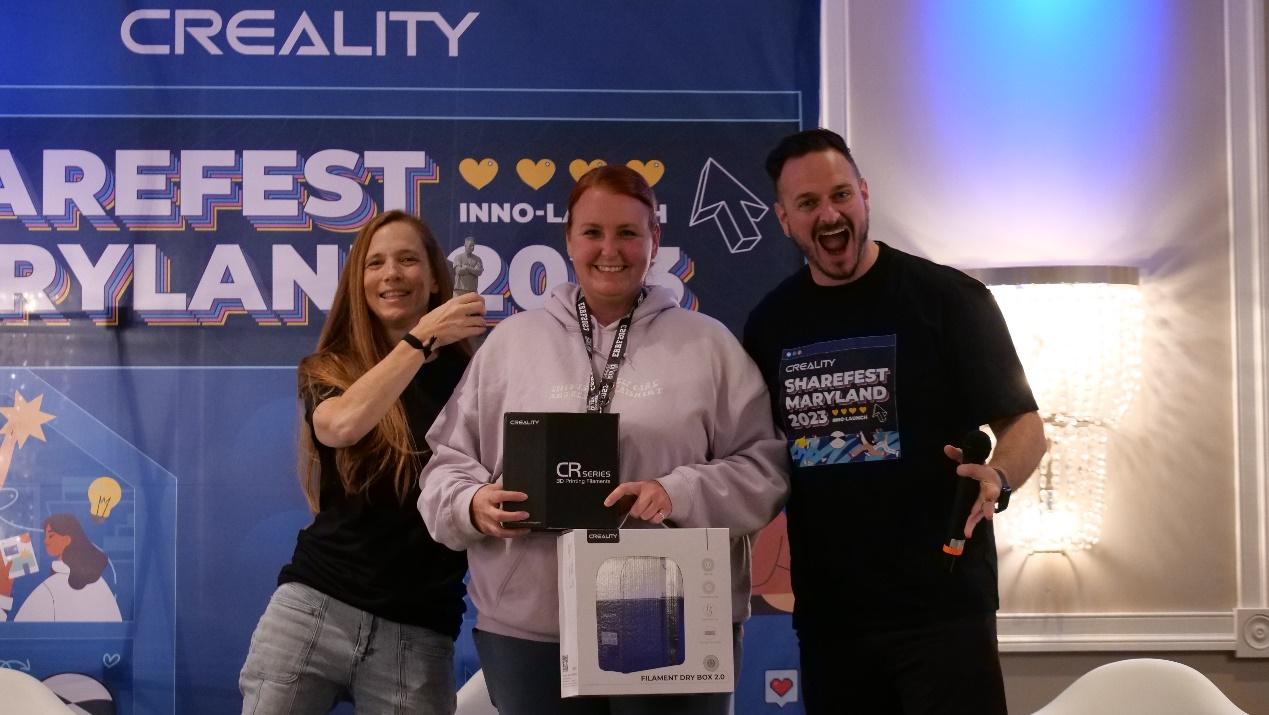 The event concluded with informal sessions to foster community interactions, underlining Creality's focus on not just technology but also the human element in 3D printing. ShareFest serves as an event that unifies technical dialogues, social impact, and community-building within the expansive realm of 3D printing.
Summing Up
At the end of the event, Creality hosted a dinner, facilitating informal discussions among attendees. This networking opportunity allowed for the exchange of 3D printing experiences and collaborative ideas, contributing to a stronger, knowledge-driven Creality community.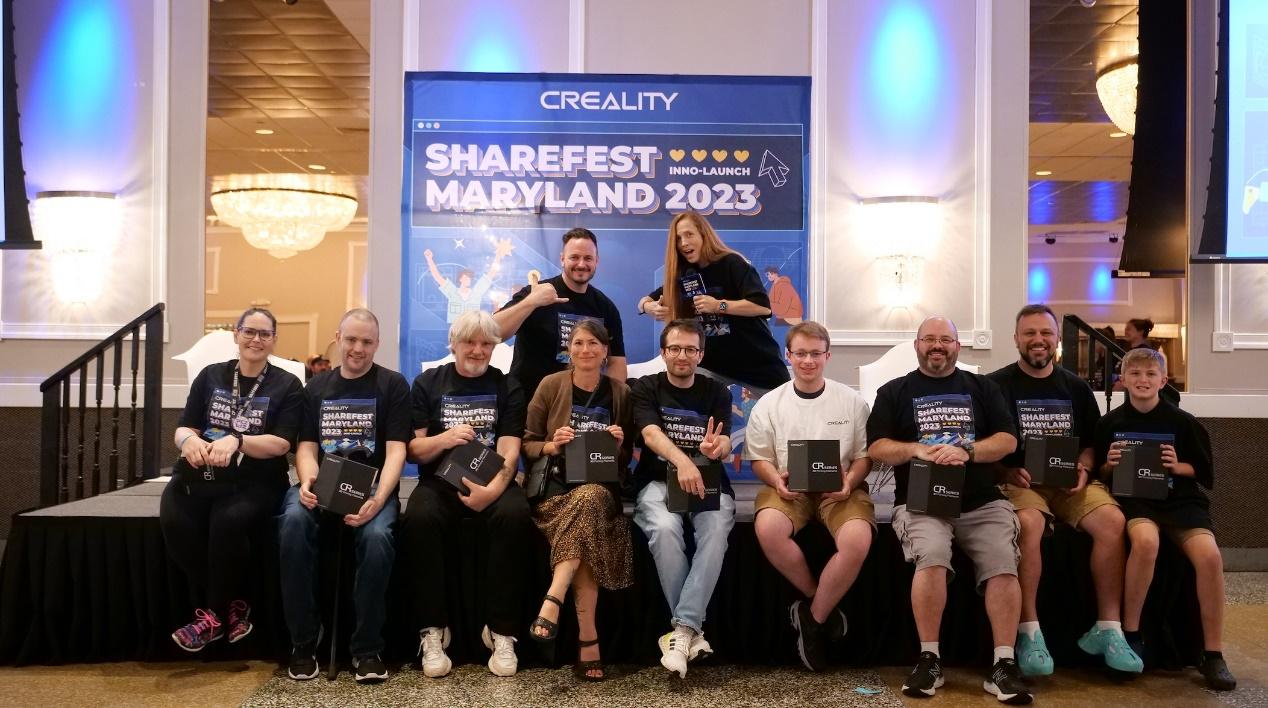 "At Creality, we are humbled by the success of ShareFest Maryland 2023 and the positive impact it has had on the 3D printing community. Our dedication to innovation and collaboration is exemplified by the stories shared at this event," summarized Steven Han, Brand Marketing Director of Creality.
"Particularly, Ian Davis's journey is a testament to the transformative power of 3D printing technology. We are proud to support individuals like Ian and organizations like Bionic Innovations that are making a difference in the lives of disadvantaged individuals – by way of 3D printing. We look forward to continuing our journey with the global 3D printing community and pushing the boundaries of what is possible in 3D printing."
Overall. Sharefest Maryland 2023 perfectly showcased Creality's dual focus on technological developments and community building. Future events are likely to delve deeper into niche technological advancements and sustainable 3D printing solutions, setting the stage for increasingly focused discussions.
Come and let us know your thoughts on our Facebook, Twitter, and LinkedIn pages, and don't forget to sign up for our weekly additive manufacturing newsletter to get all the latest stories delivered right to your inbox.