Dutch construction printing company CyBe Construction is set to print their first 3D concrete villa in Florida, utilizing mobile printing technology to construct the villa on-site in just 12 days, significantly reducing construction time and costs.
Tank-like Printer
CyBe Construction recently expanded to the US with the opening of CyBe Florida LLC in early 2023, demonstrating their commitment to making innovative building technology accessible to homeowners across the nation. The new branch will offer an array of services, including 3D concrete printing and custom design solutions.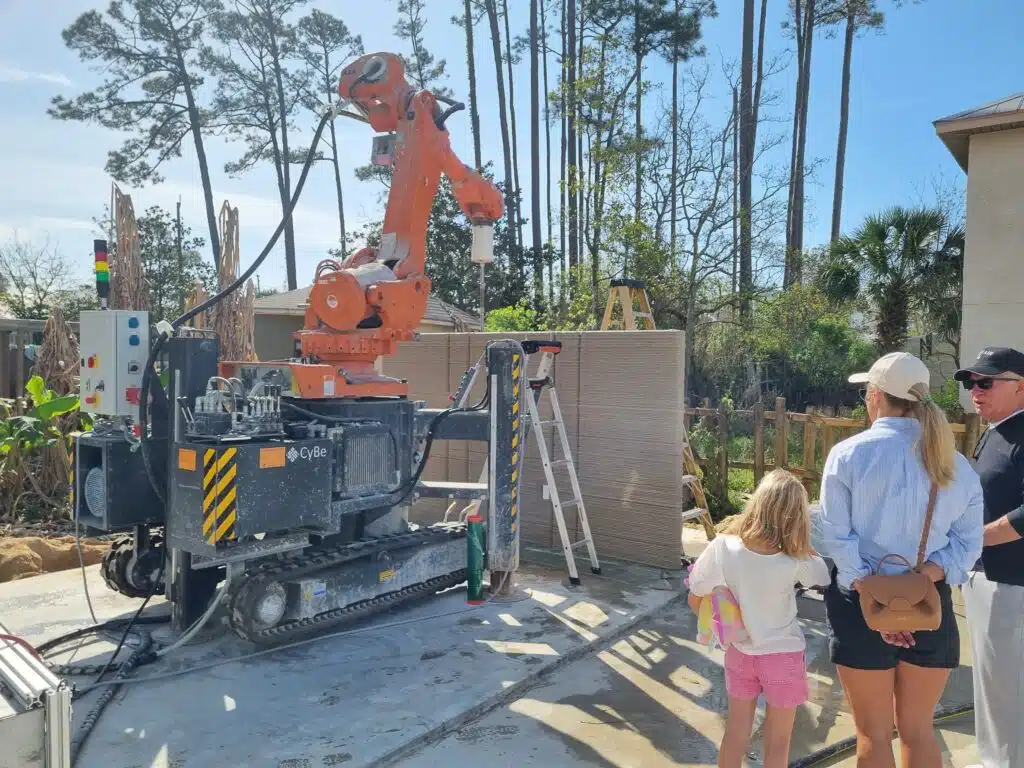 Unlike many other construction printing companies, who rely on gantry type cartesian printers to extrude the cement into structures, CyBe uses a robotic arm mounted to a mobile system running on caterpillar tracks, much like those found on an armored tank.
The tank-like treads are well suited for the uneven ground of a construction site, and offer a potentially larger printing area when compared to systems that are confined within the volume of a static gantry system.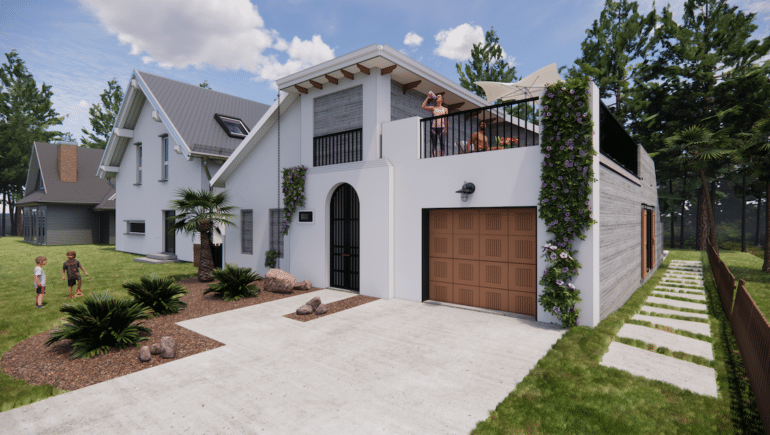 "This is the first step of concurring the U.S. market with our technology, we are specifically focused on the country's sustainable housing market," said CEO, Berry Hendrik.
"There, we see a strong demand for affordable (rental) housing, which seems to have only increased during Covid-19, heightened by the effects of climate changes."
To meet this demand, CyBe Florida LLC has partnered with LLG Architects and industry leader James Light, combining technical and construction expertise with top-notch design and market experience.
Perks of Cement Printing
3D printing technology offers numerous benefits to the construction industry. Advantages include reduced material waste, improved efficiency, faster construction times, precise measurements, and minimized human errors.
Furthermore, their 3D printing technology reduces construction's carbon footprint by up to 30%, contributing to the creation of eco-friendly and sustainable homes.
The CyBe robotic tank printer has also been used to create the first 3D printed villa in the United Arab Emirates, which we will be publishing a story on very shortly.
Come and let us know your thoughts on our Facebook, Twitter, and LinkedIn pages, and don't forget to sign up for our weekly additive manufacturing newsletter to get all the latest stories delivered right to your inbox.