The Defense Innovation Lab (DiLab) has announced its plans to aid R3 Printing with manufacturing research and tech development. The former has received a grant from Manufacturing Technology Assistance grant from Empire State Development's Division of Science, Technology and Innovation and plans to aid the latter at the AMPrint Center. Both companies will be designing, prototyping and testing extrusion-based additive manufacturing technologies.
DiLab is an an accelerator programme that strikes up collaboration with prospective companies with potential defence industry use cases. The programme also funnels start-up technologies to the US department of Defense. Naturally, R3 Printing must have some possible utility to the American government or its defense architecture.
DiLab operates via incorporating knowledge from start-ups, laboratories, academia and industrial users. Their side of the job is to aid the start-ups and make sure they abide by regulations, while producing the technology that is on par with manufacturing criteria and safety requirements. While the US government and military have been leveraging 3D printing for a while, the process has seen more collaborations with private-sector firms in recent years. Accelerator programs like this, and government investment, are set to further boost this trend.
R3 Printer Platform
"We are incredibly excited to work with the AMPrint Center for the development of the R3 Printer," commented Tommy Hendrix, Defense Innovation Lab. "As an organisation, DiLab's true north is providing support to early stage technology companies who are developing technology with a strong defence industry use case. Empire State Development has a great team and we're honoured to work with them and their network in helping New York defence start-ups."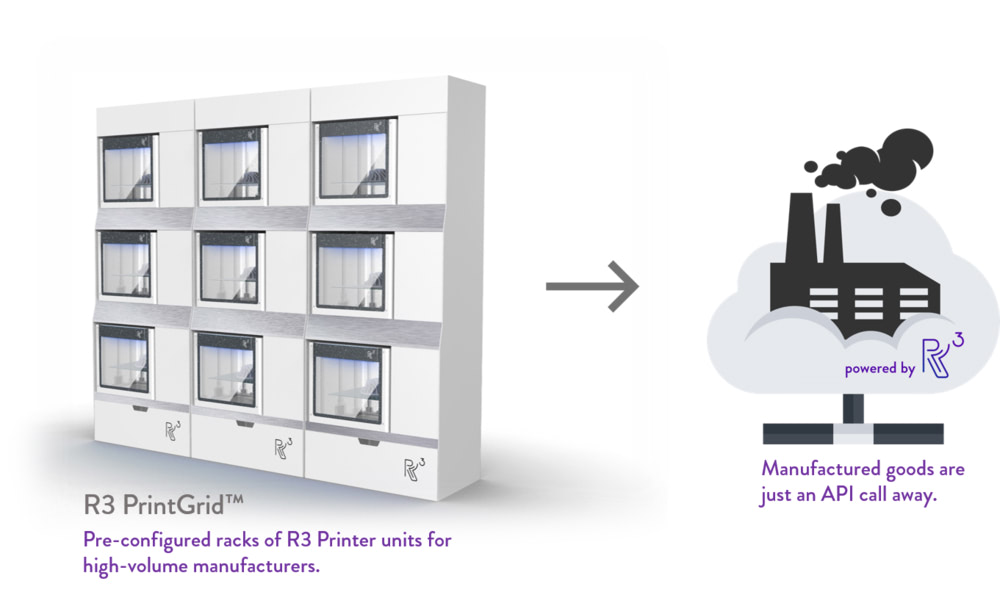 One of the technologies that the partnership will be leveraging is the R3 Printer platform. The standalone printers have fairly large build platform, supported by an open materials programme. It can process plastics and composite materials. R3 Printing will also release their R3 PrintGrid soon, featuring pre-configured grids of R3 printers for high-volume manufacturing. The grid has all of these machines hooked up in tandem, while also sharing a water cooling/ power delivery system.
Dan Downs, R3 Printing co-founder and President states, "for the US military, these features mean the R3 Printer is a tool that helps our servicemen respond to equipment failure immediately and at the source with new operational components that otherwise may take months to arrive via traditional supply chains."
Featured image courtesy of R3 Printing, retrieved via their website.