The Defense Logistics Agency (DLA) is focusing on the development of additive manufacturing (AM) technology to enhance military readiness and reduce costs. The agency's role in AM was outlined during the 7th Annual Military Additive Manufacturing Summit, which aimed to develop and integrate AM solutions for the US industrial base and increase warfighters' flexibility.
Stronger Collaboration
DLA's AM efforts are defined in four areas: integrating AM into the supply chain, developing processes for sharing technical data, creating a DOD framework for common technical data requirements and acceptance criteria, and integrating AM into the department's IT architecture. Strong collaboration and strategic partnerships with military services are essential for the procurement of AM items.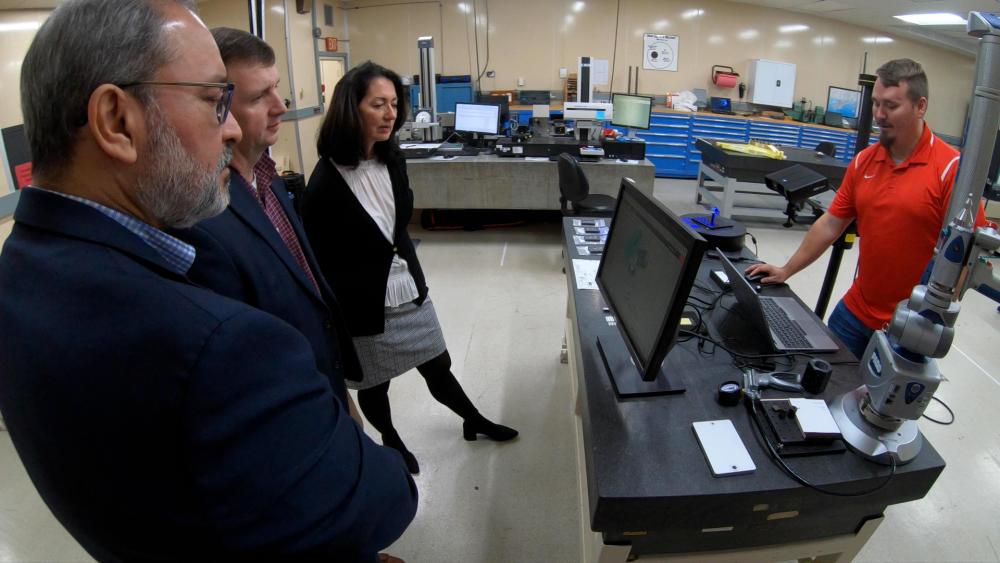 One initiative, the Joint Additive Manufacturing Model Exchange (JAMMEX) program, is a crucial part of DLA's contribution, allowing users to download and print 3D models from multiple sources through a single system. JAMMEX helps reduce readiness risks, decrease costs, and improve responsiveness.
"Our research and development efforts are enabling digital transformation across the [Defense] Department, facilitating critical collaboration with our partners, and will ensure DLA is poised to be a force enabler for AM across DOD," said Patrick Kelleher, executive director of operations and sustainment for DLA Logistics Operations.
"DLA's role is more clearly defined than ever, and that's to be a facilitator and enabler of service-driven AM capabilities. We're focused on eventually procuring AM items designated for DLA supply support. This is only going to be possible with strong collaboration and strategic partnerships with the military services."
Enhancing Flexibility
DLA is also working on remote inspection for additively manufactured parts, which offers benefits such as real-time feedback, reduced lead time, decreased travel costs, and increased material availability.
The DOD Manufacturing Technology Program (ManTech) will support DLA's efforts to develop advanced manufacturing technologies, leading to lower costs for production, repair, and maintenance. An example of this collaboration is the partnership with the Army, academia, and industry to address supply shortages for the UH-60 Black Hawk helicopter.
Come and let us know your thoughts on our Facebook, Twitter, and LinkedIn pages, and don't forget to sign up for our weekly additive manufacturing newsletter to get all the latest stories delivered right to your inbox.